The True Amount a Dog Costs, Initially and Yearly

Dog Costs     by Janice Jones     |Last Updated January 31, 2020
I have to admit I was shocked when I found out what the real sum a dog costs over his lifespan.  At the risk of dating myself, I got my first dog about 50 years ago...    

When it was time to pick up the dog, my mother dutifully took me to the store to purchase what she believed we would need for the dog:

Leash
Collar
Ball
Dry dog food
Box of dog biscuits
End of story.  No need for bowls—we had a couple mis-matched ones the dog could use; a bed?  No problem, he could sleep on the foot of my bed.  Wee-wee pads, cleaning solutions—what's wrong with newspaper.  Toys? 
No need, he'll have fun following you around?  Clothes?  Are you kidding me?  Grooming?  Don't you have a brush you could use? 
To make a long story short, there was no interest in or availability of products for dogs back then.  Few people prepared for a puppy, it just happened.
WOW, have things changed in the last 50 years!  According to the American Pet Products Association, an estimated $72.13 billions estimated in the 2018.  
With over  60.2 million American households owning dogs, to say that us Americans spend a lot on our pets is probably an understatement.    According to the ASPCA, the average yearly cost of owning a small dog was just over $1300. 
We thought that figure a little low, so we did some informal research based on our own expenses, and were we surprised to find out what the true amount a dog costs.
Dog Costs for a New Puppy or Adult Dog
Average Cost of a Purebred Puppy:  $ 500-$2000
Average Cost of Adoptions:  $ 50 - $ 300

Purchasing from a Breeder or Pet Shop
If you want a show potential puppy, expect to pay top dollars. 
Even if you are buy a companion or pet quality dog from a good breeder expect to pay a little more.  In the end, you will save money on veterinary costs with a breeder's guarantee of a healthy puppy.
Adopting from a Rescue or Shelter
If you choose to adopt either a pure breed or mixed breed dog, the actual dog costs are less. 
These figures vary depending on where you adopt your dog.  Public shelters are least expensive and private rescue organizations are most expensive. 
Even if you don't spend top dollars on the purchase of your loyal fury friend, you will need to budget for all those other dog costs that creep up.  Consider some of these other costs of owning a dog.
---
Dog Costs for Veterinary Services and Medications

$ 200--$800 per Year
Your puppy will need vaccinations, worm checks, and medications for heartworm and possibly other medications such as for intestinal worms and external parasites (fleas). 
Regular care is essential if you want to keep your puppy healthy.  Costs for office visits or checkups are generally additional. 
Routine spay/neuter costs can average $200-800.  Neutering a male dog is less than the cost to spay a female dog.  If other procedures must be done such as reducing an umbilical hernia, or removing a baby tooth that hasn't fallen out, the cost can go up. 
If there are low cost spay/neuter clinics in your area you will be able to save money here.  The same is true for routine vaccinations.  Veterinary care goes up as the pet ages. 
Pet insurance can help reduce costs in this area, but will not eliminate them altogether.  Some folks believe that pet insurance is not a cost effective way to supplement veterinary fees. 
Some people are able to develop good practices early in the puppy's life to help reduce dog costs in this area over the lifespan of their dog.  Daily dental cleaning will reduce the number of times your dog will need to have professional cleaning. 
My veterinarian estimated that daily brushing will reduce professional cleanings to perhaps 2 or 3 over the life of the dog, as opposed to every year.  Keep your dog safe and secure will prevent accidents and the fees associated with costly emergency clinic visits.
---
Grooming
$25-$400 and up
Grooming costs vary widely among owners of small breed dogs.  Grooming for first year can range from $ 25--$400 and more depending on the length of the dog's coat and whether you are a DIYer or take your dog to the groomers. 
According to Home Guide, the average price of dog grooming is between $40 and $75 for professional grooming at a salon with additional fees for extras such as nail polish, dematting or deshedding, or a flea and tick treatment. You can even opt for a blueberry facial!
Prices vary by breed, your location, services needed and even the temperament of the breed.  
A standard groom normally includes a bath, brush, dry, haircut, nail trim, ear clean, paw trim and sometimes teeth brushing.   
Mobile groomers charge $75 and upwards and you can expect to pay $10 - $30 for a self-serve grooming.  That price will allow you to bathe and dry your dog.
A short haired dog will be considerably less than a long haired dog.  Grooming the dog yourself will save you considerably money over the more expensive spa treatments offered by professional groomers. 
These prices do not include tips which normally run 15-20% even for the owner of the shop.
The initial outlay may be more for you DIYers who own long haired breeds, because you are likely to purchase equipment such as clippers, which would not be necessary when using a professional groomer.  Expect to pay about $400 for the initial kit that includes, clippers, scissors, brushes, combs, nail clippers and a dryer.
Expect to pay premium prices on premium products. 
More about D.I.Y. Dog Grooming

---
Toys and Supplies

$150 and Up
If you are a toy fanatic yourself, it is hard to resist purchasing your fur baby the newest, cutest, most stimulating thingamajig on the market. 
This area of expenses is very difficult to estimate for this reason. 
At the very least, you will need food bowls, a leash and collar, a few toys, treats and chews. 
We estimated that you could get by with $150 for the first year, but your expenses are likely to much higher than this. 
Really, the sky's the limit here.
There is so much that you can purchase for your dog, but the essentials include:
Dog bowls         
Collar, harness, leash
Toys and chew bones, treats
Crate
Bed
Odor neutralizers, stain removals
Clean up supplies (poop bags, pooper-scooper)
Sweater or coat if your dog lives in colder climates
Supplements, vitamins
First aid supplies

Supplies such as shampoo, conditioner, detangler
Grooming supplies such as comb, brush, nail clippers, nail grinder, deshedding tool, de-tangler tool, scissors, hemostat, etc, etc, etc.
---
Food
$15-$60 per month or more depending on the type of food

Food costs vary widely and can range from about $15 per month to upwards of $60 per month depending on quality and type. 
Dry kibble is cheaper than other forms of commercial dog foods.
Premium brands are more expensive that cheap supermarket brands and raw or home-cooked can be the most expensive, depending on the ingredients. 
This is probably the one area that you should not try too hard to economize costs. 
What you save in money for cheap food, you will spend in vet bills.
---
Training
$15 to 500/yearly
The $15 represents buying a book or DVD.  You can also save this by looking online for advice.  This is really no substitute for a puppy socialization and training class especially if you want a well-mannered dog who you can take anywhere. 
Most DIYers cannot accomplish the type of training experience that comes with group lessons but it is not impossible. 
The cost of training can exceed the $500 limit if you are interested in specialized training such as is needed for conformation, agility, field trials or other competition events. 
---
Other Dog Costs

Pet Sitters $ 25 - 35per day
Pet Walkers $15 - $20 per ½ hour walk
Doggie Daycare $ 20-25 per day
Excrement Removal $ 8 - 15 per week per dog
Boarding $30 - $ 40 per night
Home Repairs due to Pets $ 100 - $200 Plus
Yard Repairs due to Pets $ 100 - 200 Plus
Pet Health Insurance $ Varies with plans
Emergency Medical Care $2000 - 4000
Need a Little Help Setting Up Your Budget?
Here is a free download that you can fill in with your own costs to see how you should budget for the first year and beyond.
Does This Article Deserve Your Thumbs Up?
We always appreciate your support and encouragement.  Your thumbs up means so much to us.  Please like this article.
If you find this page or any page on Small Dog Place Helpful, or Useful in anyway, I'd love it if you would click the small heart found on the bottom right of each page.
You can also share or bookmark this page -- just click on the: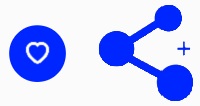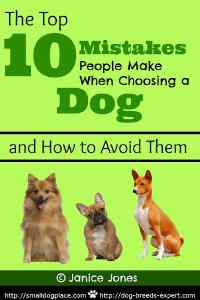 Free Monthly Newsletter
Sign Up for Our Free Newsletter and get our Free Gift to You.

my  E-book, The Top 10 Mistakes People Make When Choosing a Dog (and how to avoid them)