Dog Ownership as a Senior
You're Never Too Old to Adopt: Successful Dog Ownership as a Senior
Dog Ownership as a Senior by Karol King |Published 09-10-2022
55% of adults ages 50 to 80 have a pet, with more than half of those having multiple pets. More than three quarters of pet owners say that their animals reduce their stress and give them a sense of purpose, underlining the benefits of having a pet at an older age.
However, some seniors may worry about whether or not getting a dog at an older age is a good idea, and may worry that they might not be able to properly care for a pet as a senior.
From the countless benefits that dog ownership can bring to those who are older to finding solutions in adapting to life with a new pup, here's what you should know before adopting.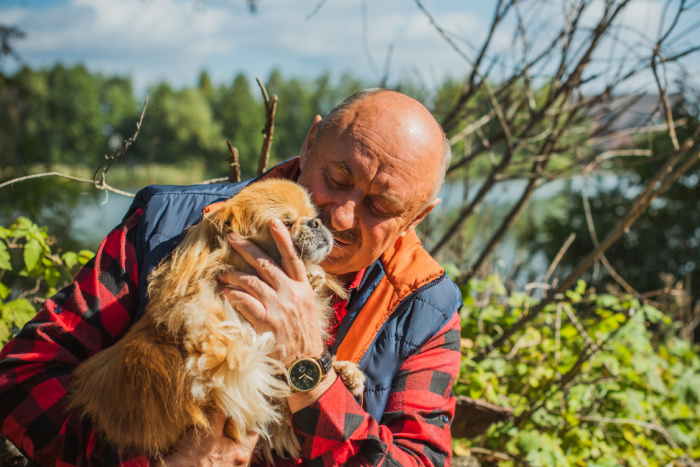 The Undeniable Benefits of Dog Ownership
When looking at the benefits of getting a dog at an older age, there are many to unpack. Aside from providing loyal companionship, AARP highlights that dogs are social mediums, and can be a great asset in maintaining a social lifestyle and introducing you to new people.
Whether it's getting out of the house for a walk or two each day, visiting a park or the vet, having a dog around is a fantastic way to prevent becoming isolated due to a dog being a natural icebreaker.
Having a dog will also contribute to organizing your day by providing structure — something that both dogs and humans thrive on, according to AARP. From routines such as walking to feeding and medication, having a stable routine is always a great thing.
Physical Benefits of Dog Ownership
It's important to keep in mind that the benefits of dog ownership at a later age can go much deeper, as there are several physical health benefits worth mentioning.

For example, having a pet can help in leading a healthier lifestyle (when compared to those without pets). Parent Giving notes that lower blood sugar, better cardiovascular functioning, and lower blood pressure are all benefits that seniors can enjoy when owning a pet at a later age.
In addition to benefits such as improving memory, the site further goes on to mention that pets can aid with pain and stress, citing a study that indicated that an impressive 79% of aging adults that find stress relief in their pets, while around 34% of elderly pet owners reported a reduction in pain when around their pet.
Finding the Appropriate Breed For You
It goes without saying that all dogs are unique but each breed shares some similar personality traits.  Some dogs are laid back and mellow while others are live-wires, chomping at the bit.  
Choosing a breed that meets your lifestyle is very important at any age but especially critical for seniors.  Consider your physical health, stamina, and mobility before picking a high energy dog.
To get the most benefits from dog ownership as a senior, consider a breed that is calm, quiet, easily trained, and one that will walk nicely on a leash.
Helpful Adjustments When Making Room for Fido
The benefits of dog ownership at a later age are undeniable, and those who worry about keeping up with a pup or being unable to successfully care for one should first consider the many tools that can help. Dog ownership as a senior can be incredibly rewarding with a few modifications.
Elevated Food Bowls, Water Dispenser
For example, while elevated food bowls can help make feeding time less strenuous for a pet owner who may be unable to bend all the way down, basic water dispensers will help ensure that the dog is getting enough water throughout the day without having to constantly refill the bowl.
Waste Collections Props
Other supplies, such as a long handled waste collection system, can be used while out on a walk — thus eliminating the need to bend down.
In addition to the numerous tools available to aid in successfully caring for a dog at an older age, planning to train your new pup to use an indoor relief system (such as a patch of artificial grass or puppy pads) can also be a great way to integrate a dog into your lifestyle.

This can be particularly helpful for days when you might not feel well to go out, or are otherwise unable to get outside on time for a regular walk and can make cleaning up much easier, too.
Safety at Any Age
While there are several solutions that can make owning a dog easier as a senior, ensuring that your home is safe is essential when planning to welcome a new pup.
Protect Your Hobbies and Your Dog
This is especially important if you have hobbies such as gardening, as there are some risks to be aware of.
For instance, plants such as daffodils, Autumn crocus bulbs, and English ivy are all plants that can cause adverse reactions in dogs.
While boxing off your garden can be a great idea in restricting access to it (especially if you happen to have plants that you're unsure of what they may be).
To be on the safe side, completely restricting access to the garden until you can get it surveyed first is always a good idea if you plan on having your pup outdoors at any point, and will allow you to replace poisonous plants with dog-friendly alternatives.
That said, while artificial turf can be a great way to inhibit the growth of weeds, both wheatgrass and colorful pansies make for safe dog-friendly additions to any garden, with wheatgrass being healthy for dogs to eat and pansies providing a visually appealing plant for both humans and dogs alike.
Some hobbies may be irresistible to dogs such as wooden paint brushes and pencils, balls of yarn, and woodworking projects.
It's better to be safe than sorry, so keep your hobby supplies in a place where your dog cannot reach, or plan out a small area which is off limits to the dogs.
While tearing up a yarn project that took you 6 hours to complete can be extremely frustrating to you, it's not likely to harm the dog, unless he decides to eat the yarn.
However, if your dog decides to chew up a few of your colored pencils or consume some craft paint, the end results can be dangerous to the dog.
The Value in Making a Plan
For those that fear the idea of owning a dog at a later age — especially when it comes to the thought of being unable to care for the pup one day, having a solid plan in place can be a great way to get some peace of mind in ensuring that Fido will be taken care of.
Aging Care, for example, mentions that planning ahead for the unexpected is essential, and that while pet-friendly senior living facilities do exist, planning ahead in terms of pet policies is just one way to successfully plan a future with your pet.
However, in the event that you may not be able to care for your pup, keeping people in mind who are willing and able to care for your pup should you be unable to is just one valuable consideration, while Aging Care notes that talking with your vet can help point you in the direction of resources that aid in rehoming pets.
Last Words
While getting a new pet dog as a senior might seem like a bad idea, there are actually a number of benefits involved, as well as ways to successfully ensure they're well taken care of.
From the helpful tools out there to aid in pet care to how you can make adjustments to accommodate Fido (aka being aware of what potential risks you may have in your garden), and having a plan in place, you can help ensure success as a senior pet owner.
Pin for Future Reference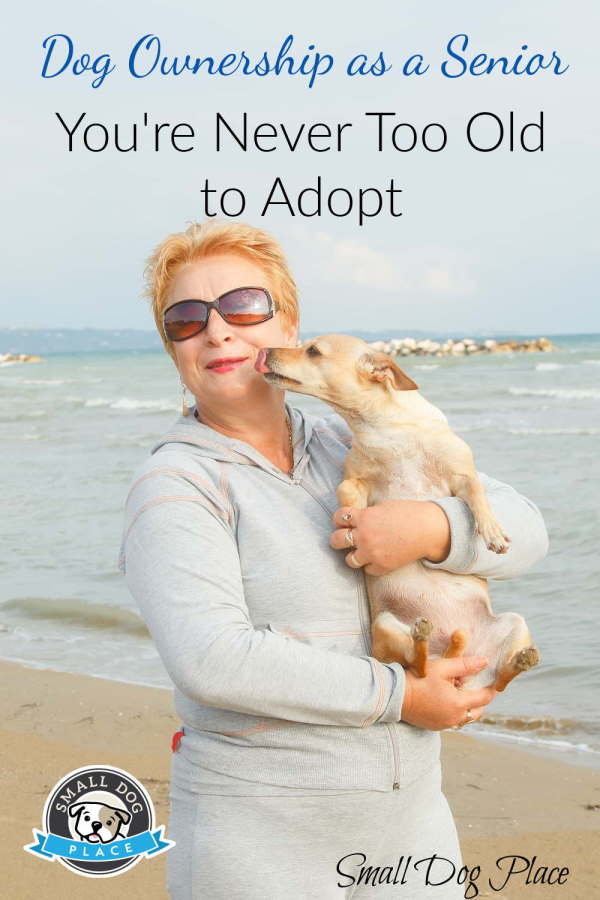 Author Bio
Karol is animal lover who has dedicated her life to helping dogs to find a safe and happy home. She now works as a freelance writer, which is her passion, and has the freedom to spend more time at home with her wonderful family.
Does This Article Deserve Your Thumbs Up?
We always appreciate your support and encouragement.  Your thumbs up means so much to us.  Please like this article.
If you find this page or any page on Small Dog Place Helpful, or useful in anyway, I'd love it if you would click the small heart found on the bottom right of each page.
You can also share or bookmark this page -- just click on the: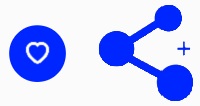 Your second block of text...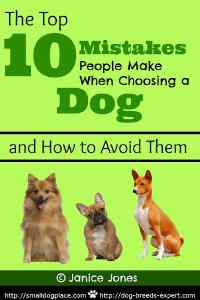 Free Monthly Newsletter
Sign Up for Our Free Newsletter and get our Free Gift to You.

my  E-book, The Top 10 Mistakes People Make When Choosing a Dog (and how to avoid them)