Your Dog Harness Guide to the Perfect Fit and Placement
Last Updated 02-06-2020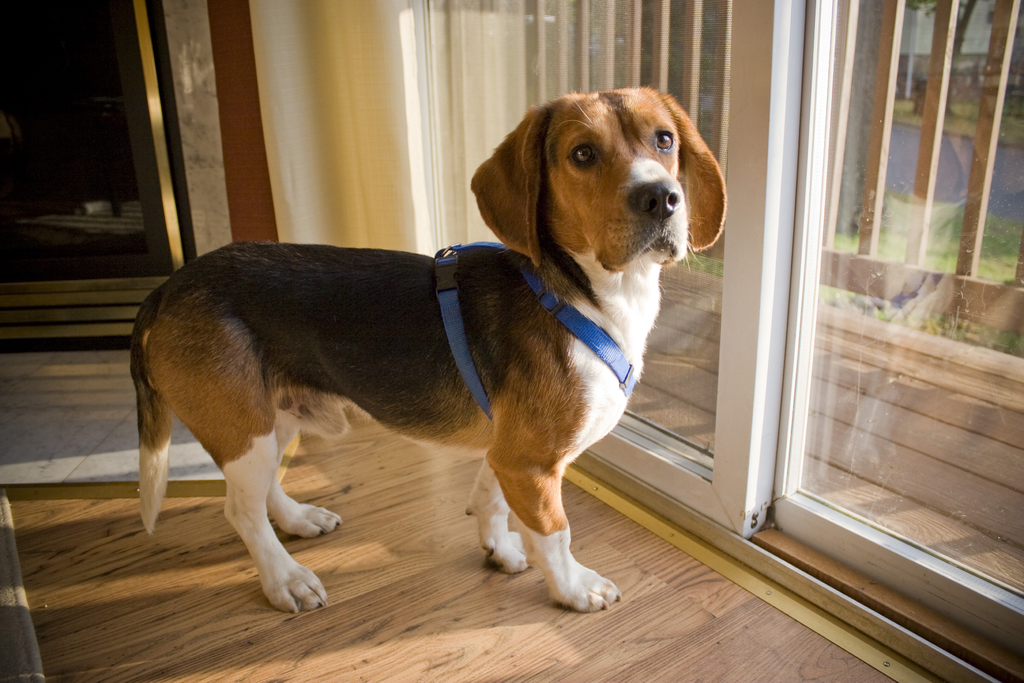 Meet Finley, our dog harness guide super-model.
Little Finley is the cutest, most adorable part of your life, right? What wouldn't we do to protect, spoil, and love that little ball of amazingness that made your life just so amazing?
Putting all the cuteness aside, let's now talk about taking care of our little pets. As much as we love pampering them and letting them run across freely, it is important to make little Finley wear a harness, and believe us a harness is leaps and bounds better than a collar! 
Your Dog Harness Guide at a Glance
Your Dog Harness Guide
Why do You Need a Harness?
A harness is safer, less harsh option than a collar, especially for dogs with certain conditions such as mega esophagus. Dogs that have neck injuries will also suffer if you make them wear a regular collar.
Also, all dogs pull on the leash when they get too excited, and that can cause them to jerk their neck and cause serious problems.
How many times, during walks, have we pulled the leash because Finley was running in the other direction or enthusiastically sniffing a terrified passerby? We definitely don't intend to, but such acts cause pain to our priceless doggy buddies.
Thus, a harness is a comfortable option not just for dogs but also for us. Also, with their tiny necks, collars can really irritate small dogs. Harnesses don't do that. 

Are There Different Types of Harnesses?
Of course! There are quite a few types of harnesses to pick from, and it is very important that you choose the right one.

Back-Clip Harness
Front-Clip Harness
No-Pull Harness
Dog Mobility Harness
Dog mobility harnesses: If you have a senior dog with leg, spine, or mobility problems, the dog mobility harness will help. Remember that this does not facilitate walking. It will help you pick little Finley up without causing him pain.

Other Types of Harnesses
There are also other types of harnesses that serve the purpose of providing comfort to dogs during extreme weather conditions. Pugs, bulldogs, and other small dogs fall prey to the heat during summer. A cooling vest-harness is the perfect choice for them. Similarly, when it is too cold, Finley may need some warmth. Some harnesses facilitate that as well.

Your Dog Harness Guide To Choosing the Correct Size
Before you can put on a harness, step one is to buy the right harness for Finley. There are sizes from XS to XL usually, but that doesn't mean you just pick XS because Finley is a small dog. Sizes vary based on the breed of the dog as well.
So, the best thing to do would be to take measurements of Finley and then compare them to the sizes. By doing this, you will buy what fits him well. Tight harnesses are super uncomfortable while loose ones negate their purpose entirely! Dogs can slip out of a loose harness and be gone in an instant.

To choose the size for your dog, measure your dog's chest just behind his front legs. Compare this size to that of the manufacturer to determine what size to buy.  You should also be able to get about two fingers under the harness.  It will be too tight if you can't slip your two fingers under and too loose if more than two fingers will fit.
For an overhead harness, you'll need to measure his head size as well.
How to Measure Your Dog for a Harness, one Manufacturer's example
How to Put a Harness on Finley
Now that you have a good harness making him wear it correctly is the next step. Harnesses are slightly more complicated than collars. You can't just clasp it on and forget about it.
Depending on the type of harness you have bought, calmly make your dog slip his right paw in the right hole. Do the same with the left paw, and then clasp it on the chest or on top. If it feels tight, do not force it! Loosen it – all harnesses have the option to loosen and tighten as per convenience. Voila! You are done!

If it an overhead harness, slip your dog's head in. He may squirm as you do this, which is why you must be sure to stay calm and keep him calm. If he gets worried, he will hide under the bed, and we all know it is impossible to get them out of there!

Reward him with a treat once it is over. After all, he is a very, very, very good boy!

Remember, your dog may still need a collar to hold ID tags,
as harnesses are not meant for this purpose
When Finley is Wearing a Harness...
While the basic process is quite easy and can get over in three steps, there are things you must remember so that the three steps don't feel like thirty!

Most harnesses are marked on the left and right. Follow the same. If not, you may decide for yourself.


Lay the harness down on the floor and see if you think it is fine. Check the clasp, loose threads or ends, etc. Now, encourage your dog to walk towards it. This will make the slipping in process very easy.


Make completely sure that your dog is comfortable around the neck and the chest. Loosen the buckle a little if it is tight, all the while whispering sweet nothings to Finley so that he doesn't freak out. 


To test if it is secure and comfortable, slip your fingers between your dog and the harness. You shouldn't struggle to push your fingers in, and they shouldn't slide in too easily either. 


Check if everything is fine and give Finley some time to adjust to his new harness. Take him for a short walk around the house. He may be uncomfortable in the beginning, but he will get used to it. If he continues being snippy, he really doesn't like it, and something is wrong. Do all the tests again and try once more.


Is this a little too much, don't worry. You have to go through it just once. After that, it will become easier for you because you won't have to keep adjusting it all the time unless he loses/gains weight or grows too much.


Besides ensuring that the process is smooth, you should remember not to force your dog if he is not up for it. Lure him with treats if you have to but forcing him would make him very aggressive and negative towards the prospect of wearing a harness. Don't want that now, do we?

Does This Article Deserve Your Thumbs Up?
We always appreciate your support and encouragement.  Your thumbs up means so much to us.  Please like this article.
If you find this page or any page on Small Dog Place Helpful, or useful in anyway, I'd love it if you would click the small heart found on the bottom right of each page.
You can also share or bookmark this page -- just click on the: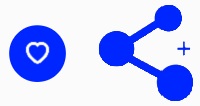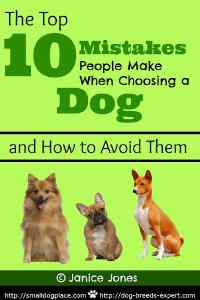 Free Monthly Newsletter
Sign Up for Our Free Newsletter and get our Free Gift to You.

my  E-book, The Top 10 Mistakes People Make When Choosing a Dog (and how to avoid them)