Finding a Local Veterinarian
The Ultimate Guide to Finding a Local Veterinarian
Finding a Local Veterinarian |Published 16, 2023
Are you a pet owner looking for a veterinarian near you? Finding a local veterinarian is an essential task that can significantly influence the health and well-being of your precious pet.
In this top guide, we will examine the elements to consider when picking a veterinarian, queries to ask during your search, what to look for in a veterinarian, and how to guarantee the best care for your pet.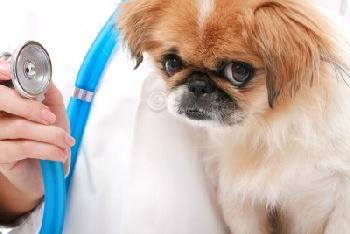 Besides this, we will examine tips for building a good rapport with your veterinarian, comprehending the services presented by local veterinarians and the significance of location when making your choice.

Why Finding a Veterinarian Near you is Important
Having a veterinarian near you is essential for several reasons. Firstly, emergencies can happen at any time, and having a local veterinarian ensures you can quickly access medical care for your pet.
Regular check-ups and preventive care are also often necessary for maintaining your pet's health. In some cities and more remote areas, you might find that contacting a mobile vet near you lets you more easily schedule appointments and stay on top of your pet's wellness routine than if you had to make the trip yourself.
Factors to Consider When Choosing a Veterinarian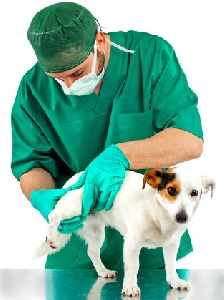 When searching for a veterinarian, several elements must be evaluated. Firstly, you should consider the veterinarian's credentials and background.
Look for a licensed veterinarian with good standing in the local community. You should also evaluate the clinic's facilities and supplies. A well-equipped clinic can deliver a higher level of care for your pet.

Another aspect to regard is the veterinarian's technique. Some veterinarians may have a more holistic process, while others may concentrate on traditional medicine.
Locating a veterinarian whose philosophy aligns with your opinions and choices can be crucial to getting the best care for your pet.
Paying attention to the clinic's hours of operation and availability is also important. A veterinarian with adjustable hours can fit your schedule and supply instantaneous care when required.
Questions to Ask When Searching for a Veterinarian
During your quest for a veterinarian near you, you must ask the right questions to guarantee that you make an informed decision. Some questions to consider asking could include the following:

What services do you offer? It is good to check that the veterinarian delivers the precise services your pet may need, such as dental care, surgery, or specialized remedies.


What is your strategy for preventive care? Preventive care is vital for sustaining your pet's health. Ask the veterinarian about their recommendations for vaccinations, parasite control and regular check-ups.


How do you handle emergencies? Emergencies can happen anytime, so knowing how the veterinarian handles them is important. Ask about their after-hours availability and whether they have an emergency protocol.


What is your pricing structure? Veterinary care can be costly, so it is necessary to understand the clinic's pricing structure. Ask regarding the cost of routine techniques and any possible extra fees.
What to Look for in a Veterinarian Near You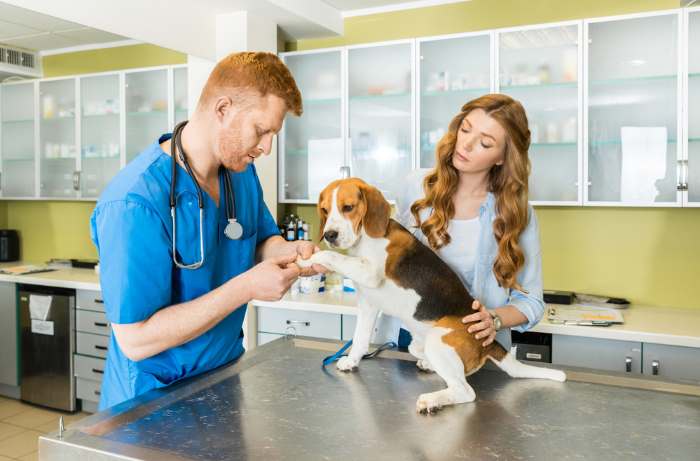 When choosing a vet around you, there are several qualities to look for. Look for a veterinarian who is compassionate and caring towards animals.
A veterinarian who genuinely loves animals will provide the best care for your pet. Additionally, pay attention to the veterinarian's communication skills, a good veterinarian should be capable of presenting medical conditions and treatment choices straightforwardly.
Another vital quality to look for is a veterinarian willing to collaborate. A veterinarian ready to work with you and attend to your problems will guarantee you are actively interested in your pet's care.
Lastly, examine the clinic's overall environment, a welcoming and clean environment can help lessen stress for you and your pet during visits.
How to Ensure the Best Care for Your Pet
Once you have selected a veterinarian, there are several actions you can take to guarantee the best care for your pet. Firstly, organize periodic check-ups and vaccinations as your veterinarian suggests.
These preventative actions can help catch any possible health problems early on.

Besides this, be proactive in observing your pet's behavior and health. If you detect any differences or problems, don't hesitate to contact your veterinarian for guidance. Observing your veterinarian's diet, exercise and medication guidance is also necessary.
Tips for Building a Good Relationship With Your Veterinarian
Building a good rapport with your vet is crucial for the long-term care of your pet. Here are some directions to help promote a more favorable relationship:
Be genuine and candid: Share relevant info about your pet's medical history, conduct, and lifestyle. This will assist your veterinarian in making proper diagnoses and remedy plans.
Ask questions: Be brave and ask questions or seek clarification. An exemplary veterinarian will be happy to address your concerns and provide explanations.
Follow instructions: Pursuing your veterinarian's medication, diet, and care guidelines is essential. This will guarantee that your pet receives the best feasible treatment and will avoid annoying your vet if you ignore their instructions.
Show gratitude: A straightforward thank you can go a long way in building a promising relationship. Let your veterinarian know that you appreciate their skill and care.
Comprehending the Services Offered by Local Veterinarians
Local veterinarians often provide a wide range of services to meet your pet's needs. Some standard services include:

Wellness exams: Regular check-ups to assess your pet's overall health and detect your pet's needs and potential issues.
Vaccinations: These are essential for preventing common diseases and ensuring your pet's immunity.
Dental care: Dental cleanings and remedies to sustain your pet's oral health.
Surgery: Frequent and specialized surgeries include spaying/neutering or orthopedic operations.
Diagnostic testing: Bloodwork, x-rays and other examinations to diagnose and monitor medical conditions.
Emergency care: Prompt medical attention for accidents, injuries, or sudden illnesses.
The Importance of Location When Choosing a Veterinarian
Location plays a vital role in selecting a veterinarian. Having a veterinarian close to your home can save valuable time during crises, making scheduling routine appointments and follow-up visits easier.
A local veterinarian may be more acquainted with health problems and hazards common in your area, enabling more targeted care.
Conclusion
In conclusion, finding a local vet is critical for pet owners. By considering the elements noted above, asking the right questions, and assessing the services and location, you can find the best veterinarian for your precious pet.
Remember to prioritize the soundness and well-being of your pet and build a healthy connection with your veterinarian for the most satisfactory possible care.
Does This Article Deserve Your Thumbs Up?
We always appreciate your support and encouragement.  Your thumbs up means so much to us.  Please like this article.
If you find this page or any page on Small Dog Place Helpful, or useful in anyway, I'd love it if you would click the small heart found on the bottom right of each page.
You can also share or bookmark this page -- just click on the: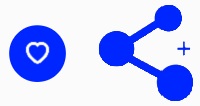 Your second block of text...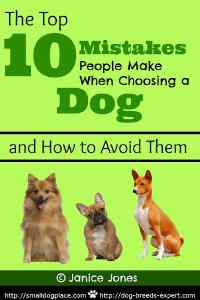 Free Monthly Newsletter
Sign Up for Our Free Newsletter and get our Free Gift to You.

my  E-book, The Top 10 Mistakes People Make When Choosing a Dog (and how to avoid them)