Training Small Dogs the Right Way
Training Small Dogs the Right Way - Super Effective Guide!
 Guest Post by Robert Michael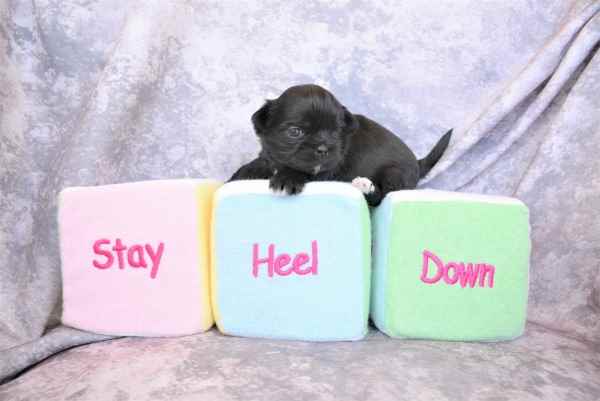 Training Small Dogs the Right Way
Training the small dogs is just as much important as training the large dogs. Owners should pay more attention in training their small dogs because they need more time and effort.

Grievously,
The lack of concentration and proper training can lead your dog towards some behavioral problems like; barking, aggression, and pushiness.
No matter what the size of a dog is, a well mannered and a well-trained dog is much better companion than one with bad behavior and bad manners.
Below mentioned are some important tips to help you in training your dog perfectly!

Having a trained and a well-mannered dog is a very good thing because if your dog knows few most essential basic commands, then it can be very much safe and helpful for you to tackle all the behavior problems - that may sometimes develop in future. 
 - Just Keep your Attitude Right and Positive! 
Essential Steps to Training Small Dogs the Right Way
Sit
This step is one among the best dog training commands to show obedience. Thus it's a decent one, to begin with.

Hold a treat near the nose of your dog.


Move your hand up and down, permitting his head to follow the treat and inflicting his bottom to lower.


Once he's in sitting position, say him to Sit, give him the treat, and share the feeling.
Repeat this step a couple of times each day till your dog has it down pat.
---
Come
This is the most important command for a dog to learn because it will keep him away from danger or trouble, this helps to bring him back if you accidentally lose hold on the leash.
Put a collar and a leash on your dog's neck.


Sit down close to him and say "come" and pull the leash slightly so that he can understand your actions.


Once he gets to you, then give him a reward or his favorite treat.
After several attempts with the leash, remove it and then try without a leash in a safe area.
---
Down
This is one the most difficult command for a dog to learn, keep your dog relaxed and then train him with this command.

First get a good smelling treat for your dog.


Let him smell the treat, and move your hand towards the ground, so that he can follow.


Move your hand again and encourage your dog to follow this action so that his body can learn to bend down.


And when he's in the down position, command him down and provide him the treat and love him.
Repeat this action daily so that he can learn easily.
---
Stay
Before learning this command, a dog should need to learn the sit command.

Ask your dog to sit first.


Then show him your hand and tell him to stay.


Reward him with the treat and share love.
Then repeat this action again and again, but every time, increase the reward or treat. This allows your dog to learn self-control.
Special Considerations Important for House Training
Provide them the safer environment, and let them try the same techniques that work on large dogs. And also teach them to use the litter box.

Advanced Obedience and Sports
Small dogs have an active mind, let them try different activities so that they can learn and let them do these activities on a daily basis. Likewise, small dogs can do better at sports, etc.

Just with little carefulness, the right training and socialization; small dogs can become great companions.
Training Small Dogs Schedule
Create a safe environment for your dog and set a proper schedule for your dog's training like:
Crate training - 2 to 3 months maximum


Housebreaking Training - 2 to 3 months


Acceptance of being handled for about 2 to 3 months maximum


Gentleness training - 1 to 2 months


Household rules - 2 to 3 months
This is the Best Training Schedule for dogs to learn properly and perfectly.
Just take a look at the infographic published by Legit Review Machine Pets below, you will learn how to making a proper schedule while training the dogs!

Author Bio
Robert Michael is professional dog trainer having an experience of almost 8 years now. And he loves to contribute to the pets blog to enjoy his passion. I write free of cost for the pets blog, do you have? Contact me rob.michael47@gmail.com
Does This Article Deserve Your Thumbs Up?
We always appreciate your support and encouragement.  Your thumbs up means so much to us.  Please like this article.
If you find this page or any page on Small Dog Place Helpful, or Useful in anyway, I'd love it if you would click the small heart found on the bottom right of each page.
You can also share or bookmark this page -- just click on the: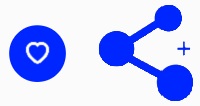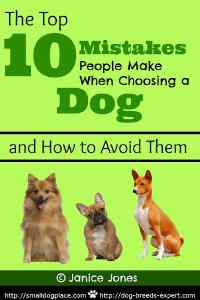 Free Monthly Newsletter
Sign Up for Our Free Newsletter and get our Free Gift to You.

my  E-book, The Top 10 Mistakes People Make When Choosing a Dog (and how to avoid them)