Adopting a Rescue in the UK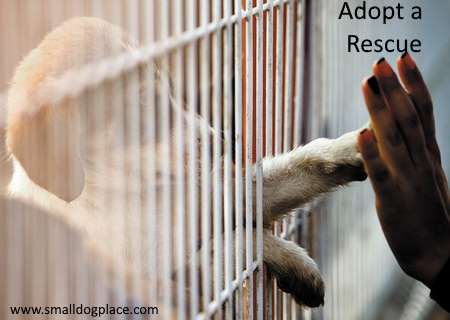 Adopting a Rescue in the UK
By Veronica Pembleton
Deciding to bring a dog into your life can be a life-changing decision. Pets are proven to enrich our lives, reduce stress levels, and encourage us to exercise more than a gym membership ever could!
While these are all wonderful reasons to get a pet, there are also many things to look out for that might make you an unsuitable pet owner. Working long hours or frequently moving house can be stressful for a dog.
The average dog will live between 10-13 years, so you need to be sure it is the right decision for you and that you can commit to caring for the pet for its entire life.
If you are thinking about adopting a rescue dog in the UK, the process might be more drawn out than you could have ever anticipated. There will be forms to fill in, home visits, and you might be asked to foster the dog temporarily before committing to caring for it full-time.
Although this process might seem daunting, don't let this put you off! Finding the right rescue dog will be highly rewarding.
Before Adopting a Rescue, Think About Your Circumstances

Your circumstances will play a huge part in what kind of dog you get. Before you start your search and get sucked in by the first pair of puppy eyes you see, you should decide what exactly you are looking for.
First, consider if you'd like a puppy or a full-grown dog. Puppies are cute and adorable, and you can train them from a young age, but if you adopt an older dog, you will have a better idea of its temperament.
When choosing the gender, don't forget that male dogs will often strive for dominance in the household so the dog might require more training to prevent it from becoming too aggressive.
Female dogs tend to be smaller and will reach maturity sooner than a male dog, meaning they will be easier to train. However, female dogs will also experience their "heat" cycle twice a year, so you should be prepared for that.
And finally, you should have an idea of a few different dog breeds that you like. Some people prefer a hypoallergenic breed that doesn't shed, such as the Portuguese Water Dog, but these will need to be frequently groomed.
Others look for family-friendly breeds such as Beagles and Collies. While animal shelters might not be able to find you an exact breed, they will often have similar mixed breed dogs that will be just as wonderful.
Before Adopting a Rescue, Visit Different Centers

Visit a few different rescue centers
Visiting an animal rescue center can be a very emotional experience, and you may feel the urge to adopt every dog that you see. This is why it's important to visit the centers and discuss your needs, rather than asking to see all of the animals first.
There are many animal shelters in the UK, including national ones such as RSPCA, Dog's Trust and Blue Cross, and regional shelters such as the Battersea Dogs & Cats Home.
The workers at these centers will know the dogs very well, so if you have specific requirements, such as a child-friendly dog, they will be able to point you in the right direction.
It can be tempting to take your search online to look for people selling puppies and rehoming unwanted dogs, but you can never be sure what you are getting in this situation.
Animal rescue centers will often ask for a donation instead of payment for the pet. Your donation will cover vaccinations and microchipping, and allow the shelter to continue helping other animals.

Health and Microchipping

Dog microchipping is required by law in the UK, and microchipping will often be included in the adoption fees. Microchipping ensures that if you are ever separated from your dog, either because it is lost or stolen, you will be quickly reunited.
Some shelters will want the pet to remain registered to them and they will keep your details on file, while others will transfer the dog microchip ownership to you.
When you adopt a dog from an animal shelter, your pet will have recently been given all of the essential vaccinations and flea treatments, but you will be responsible for keeping their vaccinations up-to-date.
If you don't want to get caught out by unexpected vet bills, you should look into pet insurance, as many plans will also include a regular vaccination plan.
Veronica Pembleton is a freelance writer and research journalist, who specializes in a number of core areas, including animal protection, rights and law.
With a love for animals, Veronica used her Journalism degree to gain access to a number of related cases and contacts, where she was able to build her portfolio of feature articles.
---
Further Reading

More Information about Dog Adoptions in the USA

---