Italian Dog Names

Italian Dog Names originate in a land steeped in culture and history. 
By Janice Jones   | Last Updated February 19, 2019
From The Roman Empire to the Renaissance to modern times, Italy is a beautiful country with gorgeous art, amazing architecture, enchanting cuisine and magnificent wine.  
Home to some of the world's most creative minds, we get a rich melodic language that offers us some fantastic names for our small dogs. 
Whether you have a dog whose breed history can be traced back to Italy or just love the sound of the language, we have some great name ideas for you.  

Maybe you just love Pizza, Pasta, or Espresso and want your dog to remind you of some of your favorite things. 
This list is for you. 

So enjoy some of the rich cultural heritage to accompanies these amazing dog names,


Small Dog Breeds with Origins in and Around Italy

Male Italian Dog Names

Aberto:  Nobel
Aldo:  Means Rich
Alfredo:  Counselor of the Elves
Andrea:  Manly
Angelo:  Angel
Brando:  Brilliant Raven
Bruno:  Brown Hair
Cesare:  Long Hair
Corrado:  Bold
Dante:  Lasting
Davide:  Beloved
Elmo:  Worthy to be loved
Enea:  Born Ninth
Enzo: Rules the House
Ernesto: Serious
Este: From the East
Fabio:  Bean Grower
Faust:  Lucky
Flavio:  Blond
Gabriele:  God Given Strength
Geronimo:  Sacred
Gino:  Famous
Giorgio:  Farmer
Giovanni:  Gift from God
Guido:  Guide
Ilario:  Cheerful
Lanza:  Nobel
Leo:  Lion
Leonardo:  Bold Lion
Lorenz:  Laurel
Lucca:  Light
Luigi:  Famous Warrior
Marco:  Warning
Mario:  Bitter
Matteo:  Gift of God
Michelangelo:  Angel
Orlando:  Heroic
Paolo:  Little
Pio:  Pious
Primo:  First Born
Raphael:  God has healed
Renzo:  Laurel
Ricardo:  Firm Ruler
Roberto:  Fame
Rocco:  Rest
Romano:  From Rome
Romeo:  Pilgrim from Rome
Renzo: laurel
Rocco:  Rest
Santo:  Sacred
Sergio:  Attendant
Stefano:  Crowned with Laurels
Tino:  Small
Tito:  Giant
Ugo:  Intelligent
Valerio:  Brave, Strong
Vito:  The Victor

Female Italian Dog Names

Agata:  Kind
Aida:  Happy
Aletta:  Winged
Alonza:  Ready for battle
Angela:  Angel
Anita:  Grace
Aria:  Melody
Bambi:  Child
Belladonna:  Beautiful Lady
Beatrice:  Blesses
Belinda:  Serpentine
Bianca:  White
Bruna:  Dark Haired
Cameo:  Sculptured Jewel
Cara:  Beloved friend
Carmela:  Garden
Celia:  Heaven
Cerelia:  Fertile
Cira:  The Sun
Clariss:  Clear
Dona:  Lady
Elda:  Warrior
Elena:  Light
Esta:  From the East
Fabia:  Feminine form of Fabio which means Bean Farmer
Flavia:  Blond
Gabriella:  God Given Strength
Gemma:  Jewel
Ghita:  Pearl
Giovanna:  Feminine form of Giovanni or Gift from God
Grazia:  Grace
Isabella:  Consecrated to God
Leola:  Lion
Leonora:  Light
Liliana:  Lily
Lunetta:  Little Moon
Maria:  Bitter
Mercede:  Merciful
Mia:  Wished for Child
Mona:  Lady
Natala:  Born at Christmas
Nicia:  People's Victory
Octavia:  Born Eight
Olympia:  From Olympus
Paola:  Small
Pia:  Pious
Pietra:  Rock
Pippa:  Loves Horses
Rachelle:  Lamb
Regina:  Queen
Renata:  Rebirth
Roma:  From Rome
Rosa:  Rose
Rosetta:  Little Rose
Rufina:  Red Hair
Serena:  Serene
Simona:  One who hears
Sofia:  Wise
Teresa:  Harvester
Terza:  Born Third
Trista:  Sad
Valentina:  Brave
Verdette:  Guardian

Violet:  Flower
Virginia:  Pure
Viviana:  Alive
Volante:  Flying

Italian Dog Names Based on Cities & Locations
There are many beautiful sounding places in Italy.  I've chosen the ones that are short and easy to say.
Atri
Vasto
Melfi
Forio
Naples
Nola
Sarno
Carpi
Forli
Lugo
Ardea
Fondi
Rome
Sora
Como
Cantù
Alba
Bari
Bronte
Lucca
Venice
Verona
Did You Know...

We can thank the Italians for many words we use commonly in English.  Here are some Italian Words Used in English that might make great dog names:
Biscuit
Bravo
Cappuccino
Coda
Colonel
Diva
Ditto
Flava
Gusto
Largo
Latte
Lava
Martini
Oboe
Pasta
Pizza
Putto (baby)
Scampi
Sepia
Sienna
Solo
Tempo
Trio
Umber
Vino
Volt
Zero
References
Does This Article Deserve Your Thumbs Up?
We always appreciate your support and encouragement.  Your thumbs up means so much to us.  Please like this article.
If you find this page or any page on Small Dog Place Helpful, or useful in anyway, I'd love it if you would click the small heart found on the bottom right of each page.
You can also share or bookmark this page -- just click on the: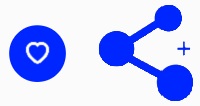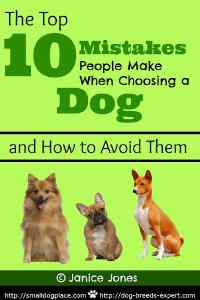 Free Monthly Newsletter
Sign Up for Our Free Newsletter and get our Free Gift to You.

my  E-book, The Top 10 Mistakes People Make When Choosing a Dog (and how to avoid them)