Tan Dog Names for All Dogs that are Light In Color

By Janice Jones | Last Updated 11-22-2021
Looking for tan dog names for your pale brown dog?  
We started searching for a perfect name for our new gold Shih Tzu and learned that similar dog colors have very different names depending on a breed.  
So this page is devoted to all of those Cream, Beige, Tan, Buff, Gold, Fawn, Lemon, Fallow, Wheaten and Isabella Colored Dogs that need a terrific name.
So many words mean basically the same thing in the English Dictionary and we use these descriptive words to describe the color of our dog's hair or fur.  Think Beige, Tan, Cream, Buff or golden. 
All mean lighter shades of brown.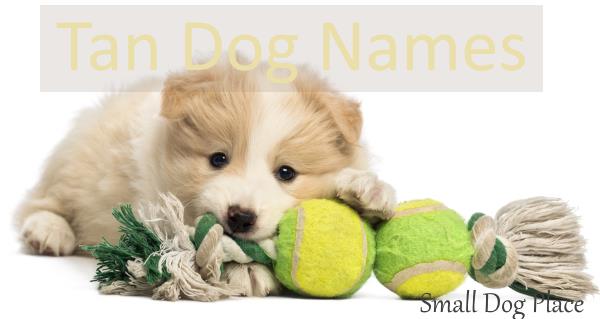 So Many Different Words that Mean Tan
When it comes to small dogs, the lighter shades of brown also have different names.Consider these dogs:  They are all of similar color, but how we name the color is different.
Chihuahua:  Fawn
Pug:  Fawn (for show dogs) but also apricot
Italian Greyhound: Cream, Fawn, Sable
Poodle:  Apricot, Cream
Brussels Griffon: Tan, Wheaton
French Bulldog:  Cream, Fawn, Cream and White
Lhasa Apso:  Cream, Golden
Pomeranian:  Cream
Shih Tzu:  Gold
In addition to the dog breed samples above, you may also see Sandy, Lemon, Buff Fallow and Isabella.  For a complete list of tan dog colors, check out this page 
Why so many different terms to describe basically the same color, you might ask.
Each dog breed has a breed standard that was written when the breed was first introduced and it is up to the national breed club to write the standard and determine which color words best describe the coat of their breed.  
While they may all be similar, there is enough differences in each to warrant different terms to represent the colors.
Without getting technical, there is a whole branch of genetics that deals with canine coat colors and how each breed comes up with their colors depends on the genes.  
Tan Dog Names:  
Great for Your Cream, Beige, Gold or Fawn Dog
Here are some ideas to get your creative juices flowing for you cream, beige, tan or gold dog. Find one that matches your dog's coloring.
Tan Dog Names Based on Foods, Flavors, Drinks and Spices.
Almond
Amaretto
Applesauce
Banana
Bagel
Bean Sprout
Biscuit 
Brie
Buckwheat
Butterball
Buttercup 
Butters 
Butterscotch 
Caramel 
Cashew

Chai

Champagne
Cheddar
Cheesecake
Cheerio
Chestnut
Chowder
Cider
Cobbler

Cognac
Cookie
Corona
Cornbread
Cracker Jack
Cream Puff
Cupcake
Custard 
Dumpling
Graham
Grits
Hazel

Honey
Latti
Manila
Meringue
Martini
Muffin
Mushroom
Mustard 
Nacho
Nilla
Noodles
Nutmeg
Nugget
Oatmeal
Peanut
Pepper (Yellow peppers)
Pie Crust
Pine Nut
Popcorn
Pudding
Ruffles
Saffron (Yellow flower)
Scones
Sesame 
Sherry
Shortcake
Skippy (peanut butter)
Strudel
Taffy
Tequila 
Toffee
Tofu

Truffles
Twinkie
Waffles
Whiskey
Tan Dog Names Inspired by Nature
Amber
Autumn
Dahlia (yellow flower)

Dandelion
Fawn
Ivory
Karat
Marigold
Moth
Opal
Poppy (Golden poppy)

Sahara 
Sandy
Savannah
Summer 
Sundance 
Sunflower
Sunshine
Yarrow (yellow flower)

Great Names Meaning Tan, Gold, Buff, Beige or Fawn
Blondie
Buffy
Corkie or Corky
Dusty

Fallow
Flax
Gilda
Glitter
Golda
Goldie
Goldilocks
Khaki
Rusty
Tawny
Tuscan
Wishbone
Non-English Words Meaning Tan
Amarillo - Spanish for Yellow
Bronzer - French for Tan

Kin (Japanese for Gold)

Kula (Gold in Hawaiian)
More Dog Name Ideas
Does This Article Deserve Your Thumbs Up?
We always appreciate your support and encouragement.  Your thumbs up means so much to us.  Please like this article.
If you find this page or any page on Small Dog Place Helpful, or useful in anyway, I'd love it if you would click the small heart found on the bottom right of each page.
You can also share or bookmark this page -- just click on the: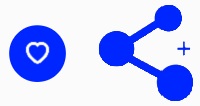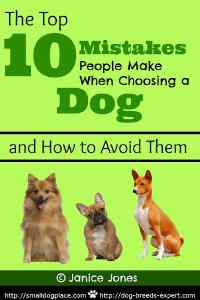 Free Monthly Newsletter
Sign Up for Our Free Newsletter and get our Free Gift to You.

my  E-book, The Top 10 Mistakes People Make When Choosing a Dog (and how to avoid them)