Pet Insurance: Good Deal or Rip Off?
You be the Judge

Guest Post by Susan Combs Last Updated 04-11-2023

Depending upon your pet insurance plan, the medical costs of your pet may be partially or totally covered.
The market of pet industry is increasing. The first pet insurance was issued in 1890. Since then, pets insurance is perceived as a safety net for protecting one's animal friend against any unforeseen event.

Visits to the veterinarian are costly. More than half of the pet owners in the United States have opted for insurance for their pets. However, many do not feel the need of pet insurance.
Things You Should Know Before Buying

Before laying down your hard earned money, consider this:

Does It Have Wellness Coverage?
Wellness is an important care. You can include this in your insurance plan for just $10 a month.
What does it cost?

Before you invest in a plan, know how much money it is going to pull out of your pocket. Unlimited plans usually cost more than limited plans.
Is it All-inclusive?

Most providers cleverly exclude injury, exam fee, and illness payouts. Consider a plan given by an experienced provider, with maximum benefits. carefully.
What does Pet Insurance Cover?

Your pets insurance must cover the following:
Treatment Costs
Your insurance should provide coverage of $500 or more. Your policy provider may also ask for the treatment to be performed by a specialized institute. Some health problems are more costly than others.  
Theft and Loss/ Death
Pets insurance covers the purchase price of the pet if lost or stolen. For this you require a proof of the price or else you may only get the 'market value' of the pet.
Liability Cover
This cover is only available for dogs. With this you can pay for any damage caused by your dog that you are obliged to pay, by law.
Veterinary Bills
This is the primary reason why people issue insurance. Veterinary medicines are expensive and so are the treatments. Insurance policy becomes a helping hand and covers all the costs, however, you are required to check with your insurer how much and what is covered.
Why Should You Buy Pet Insurance?
Pets insurance provides benefit to nearly all pets irrespective of the age or breed.
They can be taken out immediately after you purchase your pet or years after your purchase. Moreover, it gives you mental peace because with it you do not have to worry about getting the best treatment for your pet.
An average insurance will compensate up to 80% of the medical costs.
You can also insure your other pets with the same insurance using the discounts and offers provided by the insurer.
Insurance stops you from pulling out money from your emergency funds. Furthermore, you are not required to make an additional pet savings account.
Why Insurance Could Be A Rip Off?
Pet insurance can be pricey, particularly if you are living in metropolitan cities as the cost of treatment is higher in these regions. Owners need to contemplate if mental peace is worth the policy cost.
Moreover, certain breeds cannot be insured. If your vet does not come under the network of providers, you would have to pay the costs from your pocket. Additionally, these insurances may not repay for the routine care including vaccinations, exams or tests.
Should You Invest In Pets Insurance?
Owners with restricted finance may willingly opt for pets insurance. However, if you are someone who has good funding, you may be better off without a pet insurance. 
If you are ready to invest in pet insurance, do your homework as all plans are slightly different.  Compare several before making your final decision.

---
Susan Combs is a Pet Health and Safety expert. Her specialties include keeping up with important issues regarding pet health and pet care, working closely with pet parents to find answers concerning training, grooming and caring for specific breeds of dogs.
Does This Article Deserve Your Thumbs Up?
We always appreciate your support and encouragement.  Your thumbs up means so much to us.  Please like this article.
If you find this page or any page on Small Dog Place Helpful, or useful in anyway, I'd love it if you would click the small heart found on the bottom right of each page.
You can also share or bookmark this page -- just click on the: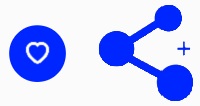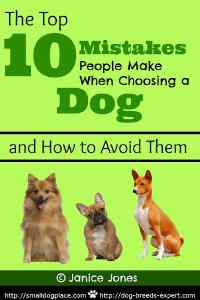 Free Monthly Newsletter
Sign Up for Our Free Newsletter and get our Free Gift to You.

my  E-book, The Top 10 Mistakes People Make When Choosing a Dog (and how to avoid them)