Throw Your Dog a Birthday Party
How to Throw Your Dog a Birthday Party
Throw your dog a birthday party    |Published 11-24-2021
Every birthday can be a celebration, even for your dog! While the guests and the food might look a little different than a human party, doggie birthday parties can be fun to plan and attend for people and pups alike.
Let's look at how you can throw a canine bash for your dog that everyone will love - and especially your furry guests!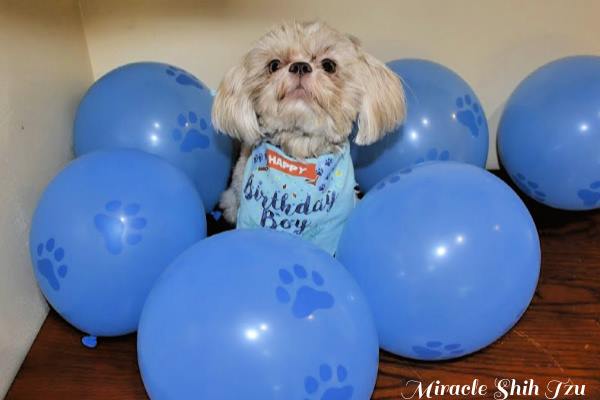 Party Date & Place
The first thing to do is pick a party date, and if you know your pup's birthdate this step is easy.

Birthday or Gotcha Day
But for many dog owners, the birthdate is not known exactly, so other meaningful dates can be chosen like their "gotcha day" date, the date they were found or brought home, or a birthdate can just be created to begin a meaningful day for dogs that may have had less than ideal beginnings with their human families.

Location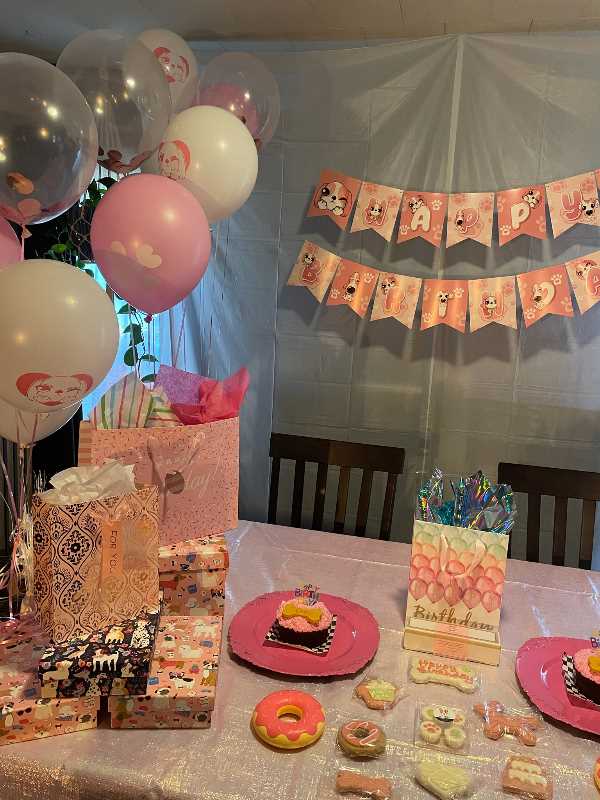 The location of the party can be as simple as your own backyard since that is likely where your pup is the most comfortable.
But other potential locations might be a park that is frequented and familiar, a favorite dog park, or even some doggie daycares or obedience schools that have in-house spots where doggie celebrations can be held.
The most important part is choosing a spot where the birthday dog and all the canine guests will also be comfortable and safe.

Plan Around a Theme
Choosing a party theme for your pup can be as simple as a unifying color scheme or as involved as using a favorite character, concept, or party theme that you might see at someone's own event.
Since puppy parties are already whimsical, playing up the party theme with a fun, quirky, or unique theme can ensure your event is not only memorable but also easy to create with matching details and accessories.
Look at retailers that cater to dogs or even party stores for inspiration. the sky is the limit as long as the decor and party accessories are safe for canine guests.

Guest List: Furry or Friend?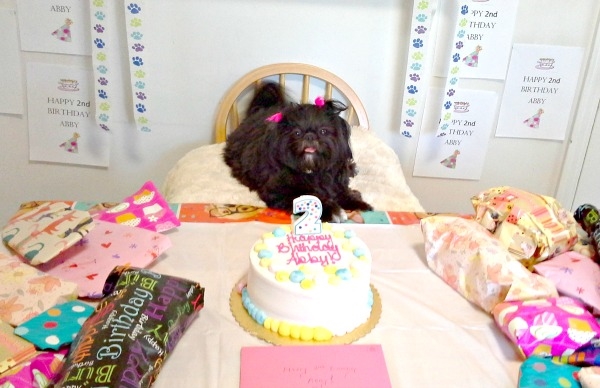 A successful pup party has plenty of furry friends in attendance and makes sure their humans know they are part of the invitation, too.
Invite plenty of guests that your dog is familiar with, knowing that many will be sure to attend such a fun event!
Your chosen location may dictate the number of furry and friend guests you can invite, so nail down the location before sending out invites if at all possible.
Furry guests should be ones that your pup already knows, if possible, and be sure to take your dog's outgoing or shy demeanor into consideration when sending out invites so the birthday dog will be sure to have a relaxed party.

Dress for the Occasion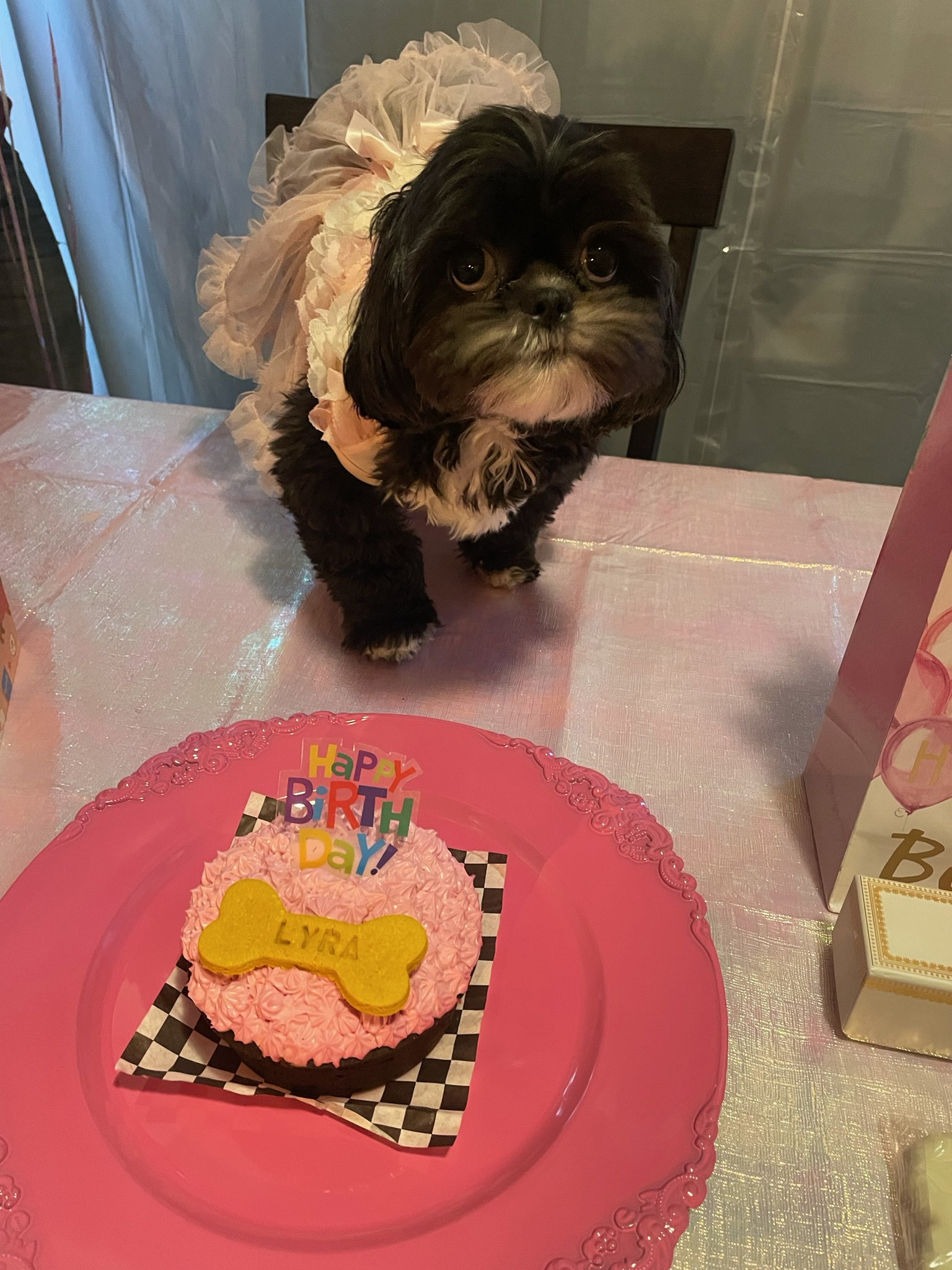 Getting into the party spirit is easy when costumes are worn by the guest of honor, the host, and encouraged for the party guests. Theme costumes can really make the party special, so make sure that you encourage furry guests to join in the fun, too.
The guest of honor's costume should match your dog's demeanor, but most pups can tolerate a comfortable doggie outfit or a jaunty hat for the big moments of the party like enjoying the cake or even a sure-to-be hilarious attempt at a group photo.

Doggie Bash Decor
A festive birthday sign or photo-op location is always a must at birthday parties, and your dog's birthday soiree is no exception. Balloons or trailing ribbons should be secured up high or left out of the party, for the safety of all of the dogs in attendance.
Adorable banners can be purchased or made to match most party themes, and they add a charming backdrop for photos. Go all out if that is your style, or simply just grab some themed plates and a sign for a simple event.

Games & Activities
With excited four-legged guests crashing the party grounds, you will want to have plenty of room for all of them to run and play. If possible, come up with an activity to keep the guest dogs occupied.
One great option is a ball pit or a small kiddie pool that is filled with tennis balls or toys. Another great idea is to give each canine guest a toy to play with when they arrive so each will have an activity to enjoy as they adjust to the multi-dog event.
For outside fun in the warmer months, a water feature can be a blast, too, but be sure and let owners know what to expect ahead of time.

Party Food
For a canine celebration, plan on offering snacks or drinks to your canine guests' humans along with plenty of water for the dogs to enjoy.
But one doggie party element you shouldn't miss out on is ordering a delicious birthday "pupcake" for the guest of honor like the adorable ones shipped from Okra & Molly.
These adorable cakes are ready to ship and are customizable with your pup's name, colors, design, and even include a party hat for your dog to wear on the big day!
Created just for dogs, this cake can be part of the birthday celebration and provide all attendees with a tasty snack to enjoy during or even after the party.
Do not forget about a gift for your pet, because they also love to receive them.
There is a huge selection of gifts for dogs , but if you want to choose something that will be useful for you and for your pet at the same time, then one of the solutions can be a dog GPS tracker for your pet, especially if your dog is active and has a habit of getting into trouble during a walk. 

The Big Day
Once the invites have gone out, and the party supplies have been secured, all that is left is to enjoy the Big Day.
Don't sweat over the little details, though, as your four-legged friend will enjoy all of the love and excitement of the day, regardless of how big or small the celebration is.
And you may have just started a fun tradition of celebrating the birthday of your most special furry friend.
Throw Your Dog a Birthday Party:
Pin for Future Reference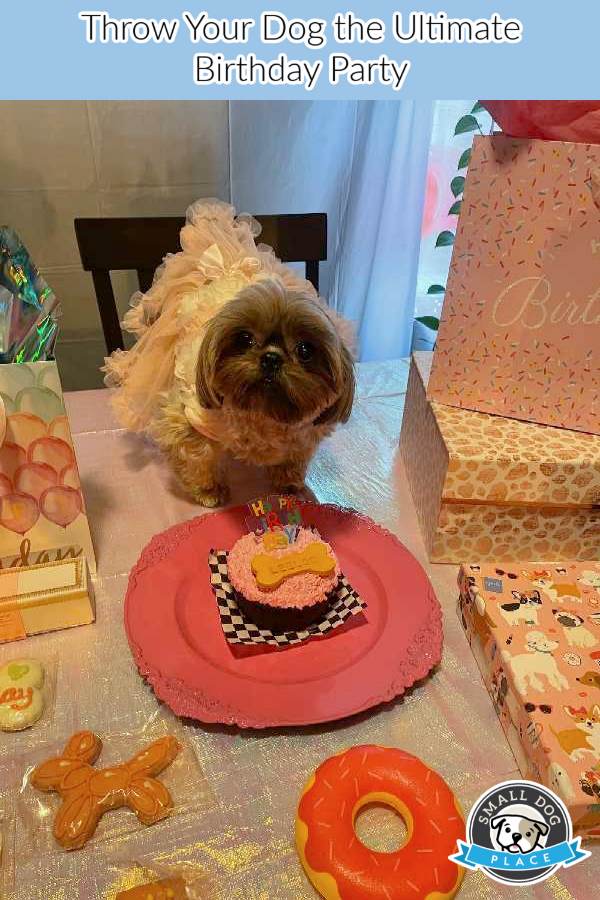 Does This Article Deserve Your Thumbs Up?
We always appreciate your support and encouragement.  Your thumbs up means so much to us.  Please like this article.
If you find this page or any page on Small Dog Place Helpful, or useful in anyway, I'd love it if you would click the small heart found on the bottom right of each page.
You can also share or bookmark this page -- just click on the: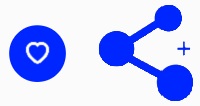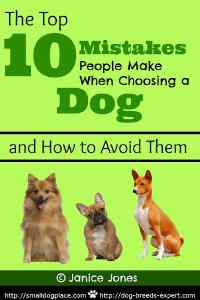 Free Monthly Newsletter
Sign Up for Our Free Newsletter and get our Free Gift to You.

my  E-book, The Top 10 Mistakes People Make When Choosing a Dog (and how to avoid them)