Entertaining Your Small Dog in All Seasons
Entertaining Your Small Dog by Karol King |Updated 08-02-2022
Almost 50% of households own a small dog, with the French bulldog and the Yorkshire terrier being among the top ten favorites among dog owners. Small dogs are excitable, fun-loving and require lots of exercise to keep their heart and muscles healthy.
During some of the more challenging months, the weather may not be appropriate to continue with regular walkies, so it could be time to get creative. How can you keep your small dog active during each season?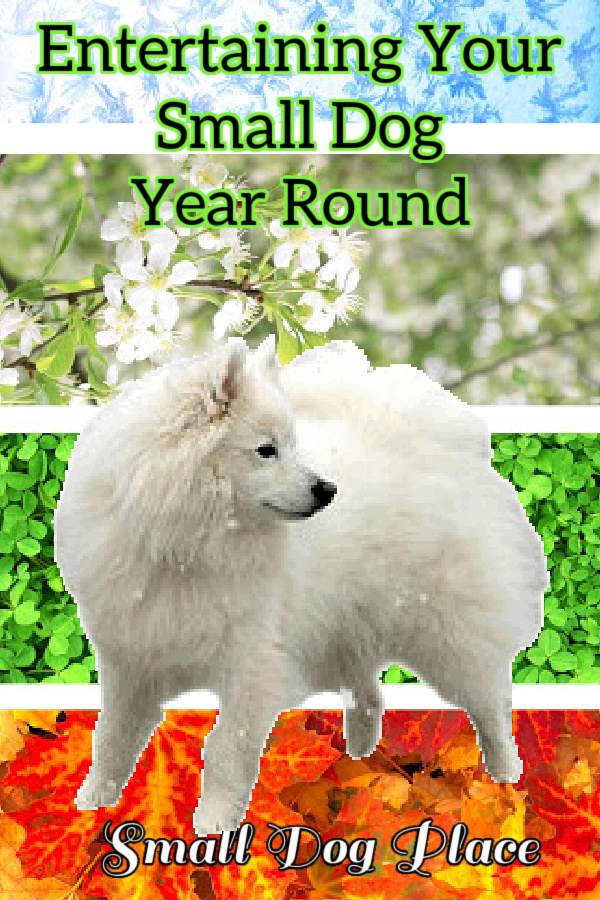 Entertaining Your Small Dog in All Seasons
Entertaining Your Small Dog:  Winter Walkies
Smaller dogs generally need less exercise than larger breeds but, ideally, all dogs should get out twice daily for exercise for 15-60 minutes at a time. Wintery weather may be off-putting for you, but your doggy still needs some fresh air and exercise. Grab your raincoat and take your pet for a rainy run or teach them a new trick indoors when the weather is too blustery for walkies.
After walking in snow, ensure that you check and clean their paws once home as grit or salt may get caught and cause cuts and scratches.
Consult with your vet to determine how cold is too cold to take your small doggy out as there is a risk of hypothermia or frostbite at much lower temperatures. Terriers are particularly resilient in cold weather due to their hard topcoats and soft undercoats.
Investing in some cute booties and a sweater for less tolerant dog breeds can help keep your pet warm to allow them some time outdoors in winter.

Winter Indoor Activities
Some small dog breeds are not as resilient during the colder months. Dachshunds have extremely thin coats which do little to protect them in winter and they also have short legs which makes it difficult to navigate the snow.
Chihuahuas are similar and often enjoy going out inside their owner's coat. As a result, walks for your small dog may be few and far between as your pup may refuse to go outside. In these instances, having a back yard can be handy as they can spend a little time outdoors and come in as they please.
Dogs without a back yard may not get enough exercise but there are ways you can keep them active indoors. Hide and seek will keep their minds active and curious while indoor fetch will allow them to have a run around.
A game of tug of war can help keep them motivated when indoors for longer periods of time and you can even give your pup a go on your indoor treadmill to keep their legs moving while it is cold outside.

Entertaining Your Small Dog:  Summer Fun in the Sun
Summer is a great time of year to get outside with your pet for some games and exercise. Grab the frisbee and take doggy for a game in the park or take them to the dog park to make some new friends.
Summer is ideal for a trip to the beach where your dog can run without stopping along the length of the sand and can also take a dip in the water to cool off afterwards.
Avoid taking your dog out in the middle of the day when the sun is hottest and apply a pet safe sunscreen if out for a long period of time.
During hotter weather, your dog may prefer to lie down in the shade and relax. Be careful of humidity as your dog may not be able to cool itself and may need to go inside.
The Airedale Terrier and the American Water Spaniel are breeds which love playing in the sun; just be sure to protect their paws from hot pavement and rocks when out on a hike or on walkies.

Summer Doggy Protection
Although your dog may enjoy going outdoors more often in the summer months, they may tire quickly and are more susceptible to damaging heatstroke and dehydration. French bulldogs, Pugs and Shih Tzu are at highest risk of heatstroke therefore it is important to know the signs when taking them outside in the sun.
Look out for excessive panting, drooling, vomiting or collapse. Some small dogs have to work harder to pant, which cools them down, therefore they need to spend more time in the shade. Ensure that you take them out to play in an area with lots of trees or even with an indoor area.
Douse them in cool water when they start to pant more often and ensure they drink water regularly. Dogs will continue to play, even when overheating so you must keep a watchful eye on them during the hottest days of the year.

Entertaining Your Small Dog:  Fall Frolics and Spring Activities
Fall and Spring are ideal for lots of walkies and outdoor fun with your pet. As the weather is usually milder, your small dog will love playing amongst the leaves or even in the spring rain. Fall is the perfect time to go for a long hike with your small dog; ensure that their paws are protected and there are plenty of areas to shelter or shade if needed.
Dress up your small dog for Halloween and have them join the kids on trick or treat activities. The local pumpkin patch or apple orchard are also ideal environments for your small dog to roam around in, just ensure the farm is dog-friendly.
Spring weather can be slightly unpredictable, depending on where you live. Pack a doggy raincoat and booties in case of heavy rainfall. Dogs are likely to shed more frequently during spring to make way for their summer coat so ensure you brush your pet more often during these months.
Your dog will love a camping adventure with you and the family as they can enjoy the sights and smells of the fresh flowers and plants of the outdoors.

Last Words About Entertaining Your Small Dog
Research your breed of small dog to find out which season is their favorite and whether they can protect themselves from extreme weather. Ensure you protect your dog from the challenges of winter and the hottest of summer by keeping them in your garden or indoors when it is not possible to go for long walks.

Author Bio of Entertaining Your Small Dog
Karol King "Karol is an animal lover who has dedicated her life to helping dogs to find a safe and happy home. She now works as a freelance writer, which is her passion, and has the freedom to spend more time at home with her wonderful family."

More Articles by Karol King
Improve Indoor Air Quality: Could the Air In Your Home Make Your Dog Sick?
Traveling With Small Dogs:  Tips for a Safe Trip
Exercising and Bonding with Your Small Dog: 7 Tips to a Successful Attachment

Does This Article Deserve Your Thumbs Up?
We always appreciate your support and encouragement.  Your thumbs up means so much to us.  Please like this article.
If you find this page or any page on Small Dog Place Helpful, or useful in anyway, I'd love it if you would click the small heart found on the bottom right of each page.
You can also share or bookmark this page -- just click on the: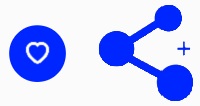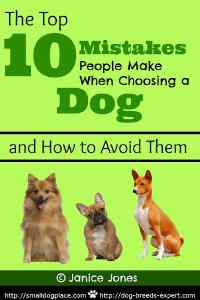 Free Monthly Newsletter
Sign Up for Our Free Newsletter and get our Free Gift to You.

my  E-book, The Top 10 Mistakes People Make When Choosing a Dog (and how to avoid them)