Small Dog Activities for the Mental Health of Both  Pet and Owner
Small Dog Activities     by Frankie Wallace     |Updated 07-05-2023
There have been several studies showcasing how dogs can improve your physical and mental health. They're built-in walking buddies, they provide motivation, and they can help with mental health conditions like anxiety, depression, and excessive stress. 
Spending as much time with your four-legged friend as possible is good for both of you. Unfortunately, most of the bonding and activity ideas you'll find online are catered toward larger dogs. If you have a smaller pooch, it's going to be hard to go on a long run or take them hiking on rocky terrain.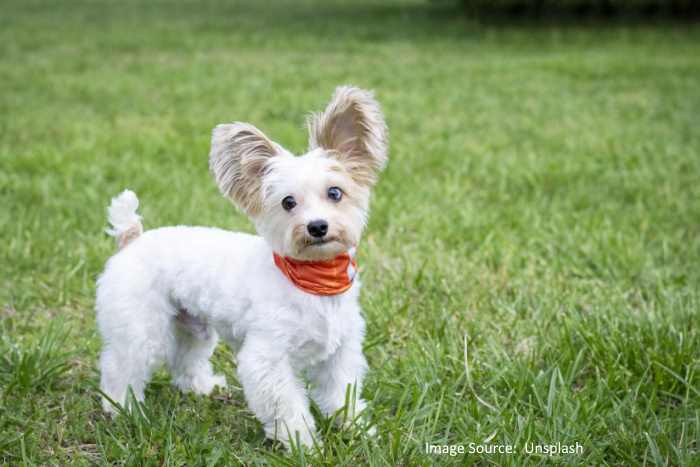 Small Dog Activities for the Mental Health of Both Pet and Owner
But, that doesn't mean there aren't plenty of ways to spend quality time with your pet. Taking the time to do different activities with your dog is a great way to practice self-care. And, you won't be the only one who benefits. Different types of activities are good for your dog's mental health, too. 

Still stumped on which activities you and your small dog will enjoy? Let's cover a few.

Small Dog Activities to Improve the Mental Health of Both of You
Explore at Your Own Pace
Almost all dogs like to spend time outside, no matter their size. So, while your furry friend might not be able to run ten miles with you every morning, that doesn't mean you can't take them on different outdoor adventures. 
Being outside can boost your mood right away, and doing something active outdoors will give you a quick rise in serotonin, causing you to feel happier and less stressed. Combine those benefits with spending time with your best friend, and you'll feel even better!
Consider a walk around your neighborhood with your dog. Or, take them to a local park for a game of fetch. 
If you want to go exploring together, hiking is a fantastic way to find new walking opportunities and might take you and your dog to new, different locations in your area.
You can choose locations that are easy for your dog to walk in, and go at your own pace. Plus, they might be able to help you with the digging if you happen to find "treasure!"
Play Indoors
Many people who have small dogs get them because they don't have much space inside. Maybe you live in an apartment or small home that isn't equipped for larger breeds. But, that doesn't mean you can't be active inside with a small dog. 
In fact, you can both get some exercise from the comfort of your own home. Doing so will let you reap the same serotonin boost you would get from exercising outdoors. Exercise is also great for your dog's mental health, and as the old saying goes, "a tired dog is a happy dog". 
If you're not sure how to keep your dog active inside, try things like:  
Running up and down the stairs with them (great exercise for both of you.
Setting up obstacle courses
Playing hide and seek
Using a rope toy for tug-of-war
Gentle game of fetch
Mental stimulation is also important for your dog's overall health. Things like laser toys and dog puzzles are perfect options for exercising your dog's mind and giving them the mental boost they need.
You'll love watching them "work" and encouraging them to win at whatever activity they're doing. It's a wonderful way to decompress and de-stress.
So, even if it's been a long day, taking a few minutes to exercise or play with your dog inside can make you feel totally different. 

Small Dog Activities:  Learn New Tricks
Yes, you can teach an old dog new tricks. But, no matter your dog's age, teaching them new things can be beneficial for both of you. Training your dog at any stage of life will help to keep their mind active.
Dogs love to learn, and when they get the hang of a new trick or command, getting praise from you (along with a treat or two) will serve as a huge boost to their mental state. 
Dogs of all sizes can learn different tricks. Your dog's small stature might be beneficial in their training if it lets them maneuver around more easily.
You don't have to have any background in dog training or obedience to help your furry companion learn new things. There are plenty of articles and videos to check out. 
Or, to make things even easier on yourself and your dog's progress, consider downloading apps like: 
Puppr
iTrainer Dog Whistle
GoodPup
Pup-to-Date
Teaching your dog something new isn't just good for them. It will give you something to look forward to, and different goals to reach for. If you've been feeling stagnant or unproductive lately, training your pet can be a great way to break out of that rut. 

Just be Close
You know your dog loves you when he just wants to snuggle close as he sleeps or naps on the sofa.  The physical connection you have when patting your dog also helps to relieve stress and can even boost your immune system, too.
Studies have shown that owning a dog can have remarkable benefits for our physical health as well.  
Decreased blood pressure
Decreased cholesterol levels
Decreased triglyceride levels
Plus, when your dog is being goofy, he can make you laugh, which further helps to reduce stress and increase your feelings of well-being.
Just looking at a dog can lift your spirits!  A study in Japan found that staring into your dog's eyes raises your levels of oxytocin, the natural love hormone.

Small Dog Activities:  Last Words
As you can see, there are plenty of things you can do with your small dog that will benefit your mental health – and theirs, too! Put these ideas into practice the next time either one of you needs a boost, and you'll never have to let boredom, stress, or feelings of anxiety take over again.
Small Dog Activities:  Pin for Future Reference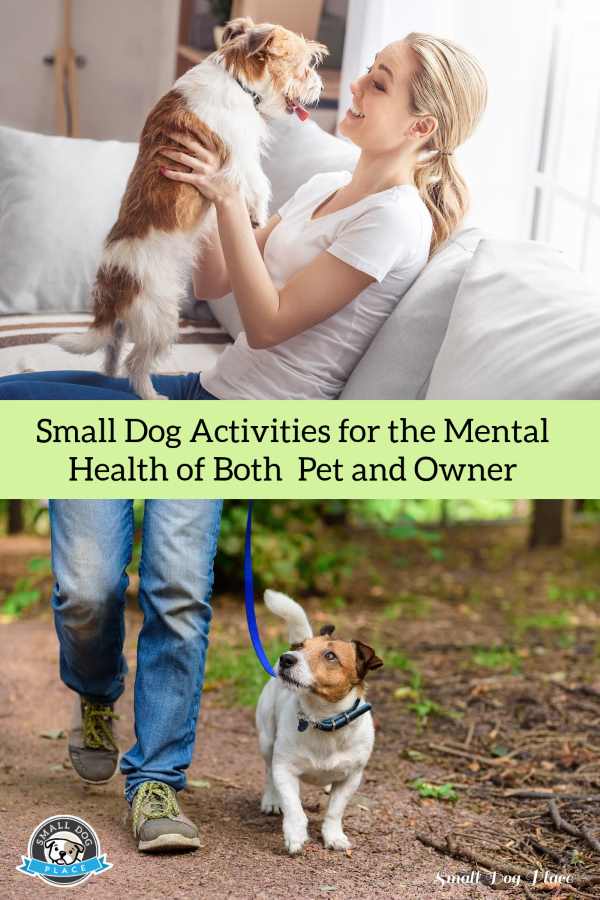 Small Dog Activities:  Author Bio
Frankie Wallace is a frequent contributor to Small Dog Place.  She is a freelance writer from Boise, ID. If her spirit animal could be anything, it would be a beagle--inquisitive, and always searching for food.

More Articles by Frankie Wallace
Small Dog Obesity: Your Dog Isn't Chunky--It's Obese

The Benefits and Challenges of Having Pets in the Workplace
How to Guide Your Senior Dog Into Aging with Ease
How A Dog Can Promote Healthy Living
Separation, Divorce and Dog Ownership The Importance of Keeping a Dog in the Lives of Both People After a Separation
How to Care for Dogs with Sensitive Stomachs
How small dogs help cancer patients:  Having a Small Dog Can Boost Positivity for Cancer Patients
Does This Article Deserve Your Thumbs Up?
We always appreciate your support and encouragement.  Your thumbs up means so much to us.  Please like this article.
If you find this page or any page on Small Dog Place Helpful, or useful in anyway, I'd love it if you would click the small heart found on the bottom right of each page.
You can also share or bookmark this page -- just click on the: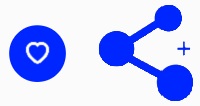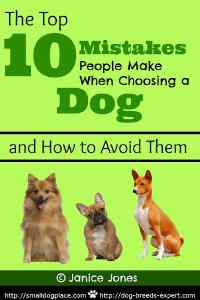 Free Monthly Newsletter
Sign Up for Our Free Newsletter and get our Free Gift to You.

my  E-book, The Top 10 Mistakes People Make When Choosing a Dog (and how to avoid them)