Working From Home With Your Dog
The Secret To Being Productive While Working From Home With Your Dog
Working from Home With Your Dog     by Karol King     
Published 02-5-2021
2020 gave rise to a new' working from home economy', report Stanford academics, with around 41.8% currently working remotely.
Photo by Samson Katt from Pexels
For many, the switch to this model has been challenging, but for others, it has been a welcome change: one that enables them to avoid long commutes and, of course, spends more time with their dog.
From your dog's perspective, of course, this is probably one of the most gratifying times in its life - one in which their beloved human is around all day to care for and pamper them.
But how can you ensure that the presence of your dog is a boon and not a distraction?
Working From Home with Your Dog:  Productivity Tips
Scheduling Exercise Time With Your Dog
Exercise benefits human beings and pets' mental health, so if you work remotely with a dog, make daily exercise a key priority.

A 2016 study by M Zilocchi and colleagues showed that regular physical activity has a plethora of effects on dogs' behavior. It allows them to let go of stress, maintain self-control, and cope with frustration.
The researchers found that agility training was particularly good to promote good behavior, believing that the positive reinforcement (or treats) used during this activity help to cement greater calm and lower aggression.
A good time to go out for a walk or hike is before the commencement of your working day. After an energetic workout, your dog is likely to enjoy a quiet nap by your feet (or side) while you work at your computer. 
Enjoy Some Play Time Together
At around midday, when you have your scheduled coffee break, entertain your dog with games and tricks. Just 10 to 15 minutes is enough time to teach your dog skills like sitting, standing, coming when you call him, laying down, and the like.

Suppose your dog loves nothing more than chasing after balls. In that case, when you get back to work, he can continue the action in the yard or a large space within your home by playing with an automatic dog toy ball launcher.
Two that are popular include the launchers by iFetch and Franklin, but there are many available, starting from around $45. Make sure you are well stocked on all your small dog's favorite toys as well - including chewy toys, Kongs, and stuffed pet toys. 
Ensure these are vet-approved since some stuffed toys can contain toxins that can be harmful to your dog's health. Others can have stuffing that can get lodged in a dog's intestinal system, which could require surgery.
Capture Precious Moments On Film
Some of the most precious memories built alongside your dog will probably take place at home, so keep your smartphone or camera right by your side, so you don't miss out on cute poses.

If you follow small dog social media accounts or websites, then you have probably seen a host of adorable images of dogs 'at work' - by the keyboard, demanding a little pampering, or simply sleeping gently alongside their busy owner.
Make sure to share these images on social media, as well as photographs of your dog playing and exercising. This will surely inspire other dog owners to prioritize activity and entertainment so that their dog stays active and entertained and can avoid frustration and boredom.
If you have a pet working by your side, then without a doubt, you are reaping many benefits - including a greater sense of calm. Try to use a bit of the time you would have normally spent commuting to play and work out with your dog.
This will ensure that a day with you is active and fun, and it will promote optimal behavior, enabling you to stay focused on work tasks.
Author Bio
Karol is animal lover who has dedicated her life to helping dogs to find a safe and happy home. She now works as a freelance writer, which is her passion, and has the freedom to spend more time at home with her wonderful family.

Other Articles by Karol King
Entertaining Your Small Dog in All Seasons
Fleas in Winter:  Protect Your Dog From These Pesky Parasites
Traveling With Small Dogs:  Tips for a Safe Trip
Exercising and Bonding with Your Small Dog: 7 Tips to a Successful Attachment

Does This Article Deserve Your Thumbs Up?
We always appreciate your support and encouragement.  Your thumbs up means so much to us.  Please like this article.
If you find this page or any page on Small Dog Place Helpful, or useful in anyway, I'd love it if you would click the small heart found on the bottom right of each page.
You can also share or bookmark this page -- just click on the: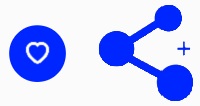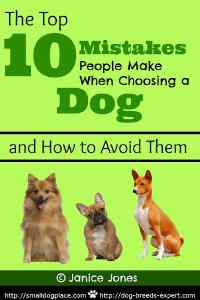 Free Monthly Newsletter
Sign Up for Our Free Newsletter and get our Free Gift to You.

my  E-book, The Top 10 Mistakes People Make When Choosing a Dog (and how to avoid them)