Australian Dog Names
Give Your Puppy a Unique Name
By Janice Jones   |Last Updated January 24, 2020
Australian Dog Names are perfect for you little Silky or Aussie Terrier, but even if you don't have a dog native to Australia, there're many reasons why choosing an Aussie name might make sense.
Maybe the unusual animal life has you intrigued or perhaps you dream of a vacation complete with visiting the Great Barrier Reef o the vast outback. 
From the Australian Cattle dog to the Tenterfield Terrier, Australia has many different dog breeds to offer the world and also is the origin of many of our current favorite small dog breeds including the Silky Terrier and the Australian Terrier.
World Map Showing the Australian Terrier, Australian Silky Terrier, Tenterfield, and Australian Kelpie
Many of the dog breeds that originate in Australia are very protective, cautious, and loyal dogs, due to their natural 'guard dog' instinct.
As you can see from the list below, many Australian Dog breeds are larger than what you would typically see on Small Dog Place.  They were developed in the 1800's to help control cattle over long distances in rough terrain in hot climates. 
Many of the dogs in Europe used for the same purposes just didn't work as well in Australia.  The Australian Cattle Dog, the Australian Kelpie, and the Australian Stumpy Tail Cattle Dog, Koolie, and the Halls Heeler are examples of Australian made dogs that were created for the rugged farm and ranch life.
Other breeds such as the Tenterfield Terrier was made in Australia by employing other small European terriers that were known as good ratters.
But, contrary to what the name implies, the Australian Shepherd was actually created in the United States.
Many of the breeds listed below are not registered with the Australian National Kennel Council or other clubs but are widely known in Australia.
So, if you have a breed originating in Australia, why not pick a great Australian Dog Name
Australian Small Breed Dogs
Australian Medium and Large Breed Dogs
Australian Bulldog or Australian Bosdog

Australian Cattle Dog
Australian Kelpie
Australian Staghound
Australian Stumpy Tail Cattle Dog
Beaglier (a Designer Dog that is made up of a Beagle and a Cavalier King Charles Spaniel)
Bull Arab Or Aussie Pig Dog
Halls Heeler
Kangaroo Dog
Koolie
Miniature Fox Terrier or Mini Foxie
Tenterfield Terrier
Australian Dog Names  Based on the Local Flora and Fauna
Boomer - male kangaroo
Croc – short for crocodile, a reptile found in abundance in Australia.
Dingo – a type of feral dog 
Emu - large land bird
Jill - female kangaroo
Joey - a young Kangaroo
Kangaroo or Roo – the symbol of the country. 

Koala – a small marsupial of about 35 pounds native to Australia
Kookaburra – a bird native to Australia and New Guinea.
Platypus or Platy for short, an egg laying mammal with a duck bill
Taz - short for Tasmanian Devil
Wallaby – a small marsupial in the same family as the kangaroo.
Wombat – a short-legged, muscular quadrupedal marsupial.
Place Names that Make Great Australian Dog Names
Bondi - one of Sydney's top beaches
Brisbane (or Brizzie) – the capital of Queensland 
Cairns - city in Queensland
Canberra - capital city of Australia
Fraser - Island in Queensland
Hobart – the capital city of Tasmania
Perth - capital of Western Australia
MacKay - city on the eastern coast of Queensland
Melbourne - capital of Victoria
Sydney - the capital of New South Wales
Australian Dog Names
Australian Girl Dog Names
Adelaide
Alice
Amber
Annabelle
Aria
Ava
Barbie
Barossa
Bindi
Bondi
Brizzie

Bundy
Charlotte
Chloe
Darling
Doodles

Dundee
Edna
Ellie
Evie
Harper
Imogen
Isabelle
Isla
Jillaroo

Katherine
Kimberley
Kiwi
Kanga
Koala
Kora

Kylie
Madeline
Mallee
Matilda
Mia
Miki

Milla
Millie
Mozzie

Nicole
Olivia 
Omaha 
Orana
Penelope
Pippa 
Sapphire

Sheila
Sienna 
Stormy
Summer
Sunraysia 
Sydney
Victoria
Youri

Ziva
Australian Boy Dog Names
Angus
Archie
Arnhem
Aussie
Ayer
Barkly
Baz
Bear
Billie
Blue
Boomer
Boomerang
Brisbane
Buckley
Burnett
Carson
Clayton
Clip
Combo
Dag
Darwin
Devil
Digger
Dingo
Dusty
Eli
Emu
Felix
Finn
Fletcher
Flyn
Foster
Gibson
Granite
Hamish
Harry
Heath
Heeler
Henry
Howe
Hudson
Hugh
Hunter
Isaac
Jack
Jaxon
Jude
Kai
Lachlan
Lager
Lenny
Leo
Levi
Lucas
Mate
Max
Mel
Melbourne
Midnight
Murray
Oliver
Patrick
Perkins
Perth
Phillip
Qantas
Reef
Roo
Russell
Ryder
Slim
Theo
Torres
Tucker
William
Xavier
Yorke
Does This Article Deserve Your Thumbs Up?
We always appreciate your support and encouragement.  Your thumbs up means so much to us.  Please like this article.
If you find this page or any page on Small Dog Place Helpful, or Useful in anyway, I'd love it if you would click the small heart found on the bottom right of each page.
You can also share or bookmark this page -- just click on the: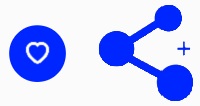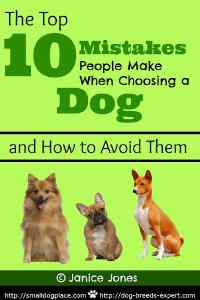 Free Monthly Newsletter
Sign Up for Our Free Newsletter and get our Free Gift to You.

my  E-book, The Top 10 Mistakes People Make When Choosing a Dog (and how to avoid them)