The 5 Best Supplements for Old Dogs
Best Supplements for Old Dogs   By Amy Rehan & Janice Jones  |Updated 12-30-2020
When our pets start getting on in years, we want to do everything we can to keep them happy and comfortable for as long as we can. From getting more of their favorite treats, using a hot blanket, and adding a ramp for them to get in and out of bed, there is nothing we wouldn't do for furry family members.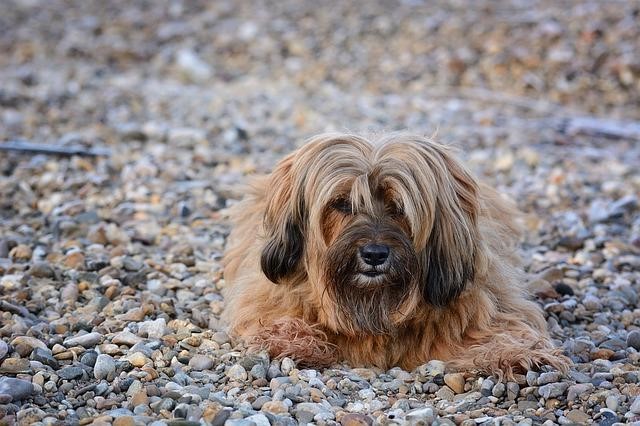 Best Supplements for Old Dogs
As they age, their bodies begin to feel the wear and tear of everyday life.  Organ systems start to decline, and the body's ability to repair itself decreases.  Luckily, there are products on the market that can address some of the signs of aging and make our old friends feel happier and more comfortable. 

Health Concerns of Older Dogs
Just like us, our older dogs have similar needs as they age.  The same advice that physicians give people can be applied to dogs.  Things like proper diet, exercise, hydration, and staying active are just as important for our dogs.  Some of the most common conditions that senior dogs face include
Joint pain and mobility issues
Gastrointestinal health
Skin and coat problems
Organ health (heart, kidney, liver)
Cognitive health (brain)
Inflammation due to free radical damage
Helping Our Older Dogs Live a Happy Life
There are many things we can do to help our older dogs.  For starters, it is important for us to understand what they may be going through.  Mobility is an issue for many older dogs.  Older joints can cause pain which prevents many dogs from doing the things they once enjoyed.
Age takes it's toll on all the organ systems and while disease is not an inevitable consequence of old age, it is likely that some issues will arise.
We can help our older dogs by providing some items to make their lives a little easier
Mobility help or even strollers for walks with smaller dogs
Ramps for cars or beds or steps for getting on and off furniture
Sweaters for cold days
Booties or boots for hot or cold surfaces
Excellent vet care
We can also consider adding a few supplements to their daily diet.  
It's a good idea to start using these supplements as they get older to help keep these issues under control. We searched high and low to find those supplements that really seem to help with the various conditions that many older dogs face.  Here is what we found to be the best supplements for old dogs.

5 Categories of the Best Supplements for Old Dogs
Here are the five best health supplements to give your aging pet.

#1) Glucosamine with Chondroitin Sulfate for Joint Pain
A lifetime of jumping up and down from the bed or couch can take its toll on most breeds. Joint pain is one of the primary reasons for your old pet to become less mobile, and constant pain can have an effect on their mood and appetite.
Glucosamine is a very common natural supplement for pets, and humans too. It does not cure joint pain or conditions like arthritis, but it does help manage the pain so they can be more comfortable.
In the end, it can help them maintain a more active life at the beginning stages of joint pain. Once they're in their final years, it can help keep them comfortable as they lie down.
Condroitin Sulfate is a supplement that works by inhibiting cartilage-destroying enzymes in joint fluid and cartilage. 
In many supplements, glucosamine is combined with chondroitin and has been shown to lessen inflammation. Together they help synthesize glycoaminoglycans and proteoglycans, which are building blocks for the formation of cartilage.
NuJoint Plus:  One of the Best Supplements for Old Dogs
MSM supplies biologically active sulfur to animals' joints to reduce the rigidity of cells in the soft tissues of the body. 
Glucosamine helps animals synthesize new cartilage caused by wear and tear. 
Chondroitin attracts and holds fluid within cartilage tissue helping to lubricate joints and increase mobility. 
Vitamin C plays a vital role by supporting immune function, helping white blood cells function normally, and it also promotes cartilage growth and tissue repair. 
To order
or call: Toll Free 1-800-474-7044  |  M-F 7am-5pm
Use order code: 24352 when placing your order
#2) Probiotics for Digestion
Another common issue for older dogs is digestion. That's where probiotics can help. First, it's important to know that it's not always a good idea to use probiotics for a dog.
Only some strains will help, and some might actually harm your pet. There are also only conditions where probiotics can help, so talk with your vet for a recommendation before you use them.
That said, those strains that have been shown to help dogs can make common digestion issues much more manageable. This includes diarrhea, intestinal inflammation, urinary tract infections, and more. 
Since these products are actually live bacteria, it is important to check use before dates.  Follow your veterinarian's recommendations.
Purina Fortiflora Canine Nutritional Supplement Box
This product is individually packaged which is good because exposure to air, or high temperatures will damage the bacteria, even killing them off making the product useless.  
Easy to use, just sprinkle on food
Helps clear up diarrhea and upset stomach
#3) CBD Oil for Appetite
CBD is a newer supplement that has been found to help with a variety of health issues, including nausea, pain, sleep quality, and mood. It comes from the cannabis plant but does not contain any THC — the psychoactive component that makes you feel high.
One of the best uses for pets is to help manage symptoms of cancer. It helps improve their appetite so they can keep eating despite their condition. It also helps reduce pain and inflammation so they can be more comfortable. 
Joint pain, digestion disorders, and cancer are three of the most common problems that your old pet will likely deal with. 
There are many sites (for example CBDfx) that provide CBD for dogs, but it's always good to talk with your vet about how you can help keep your dog happy and healthy in their final years.

They can recommend medication, treatments, or helpful tips to achieve that. Supplements are the only way to help them.

4. Antioxidants for Memory and Cognitive Function, cardiovascular and digestive health and boosts immunity
Antioxidants are another potentially important supplement. Scientific studies have shown that, when combined with enrichment, antioxidants can improve memory and cognitive function in senior dogs.  
Antioxidants are either natural or man-made substances that may help repair cell damage.  This cell damage is caused by free radicals, which are unstable molecules that the body makes as a reaction to environmental sources or other pressures.  Free radicals are thought to play a role in a variety of diseases. 
Antioxidants are thought to reduce or slow down the cell damage, which can slow the aging process and boost the immune system.   The best sources of antioxidants are found in foods such as fruits and vegetables. Even some of the best dog foods are lacking in the antioxidants that senior dogs need. 

Vitamins A, C, and E, along with Beta-carotene Lycopene, Lutein, and Selenium, are all types of antioxidants.  Adding some fresh veggies and fruits to your dog's diet can be helpful, but do know that not all foods are suitable for dogs. Some foods can be toxic to dogs
Antioxidants have shown to be useful for skin allergies, eye problems such as cataracts, cancer, arthritis, heart, and respiratory diseases.
Here are a few foods that are rich in antioxidants that dogs can eat:
Blueberries, blackberries, raspberries, strawberries
Cooked yellow squash, carrots, sweet potatoes
Steamed broccoli, spinach, kale, green beans
Tomatoes and mangoes 
Here is a complete list of vegetables that dogs can eat, and fruits for dogs.
Don't go overboard.  Antioxidants are also available for dogs in the form of supplements.

Vetericyn All-in Dog Supplement. 
This formula is specially designed for older dogs.  It has a combination of ingredients that target various organ systems and chronic problems associated with aging.  The senior formula targets 7 different areas of concern.
Metabolic Booster helps seniors avoid obesity, improve energy levels, and include digestive enzymes that help with digestion.
Skin Health Complex  helps repair and maintain the skin, and helps prevent dry skin and shedding
Bonexa® Skeleto-Muscular Complex helps reduce joint pain and optimizes bone joint metabolism.
Cellular Health Complex protects cells from free radicals and helps prevent oxidative stress.
bioQule® Digestive Complex:  It contains prebiotic compounds that stimulate helpful bacterial growth in the gut to sustain a healthy GI tract.
MemoRem® Neuro-Complex supports the brain's nerve cell function and helps memory and improves cognition.
Liferol® Immuno-Complex boosts the immune system and protects against microbial pathogens such as bacteria, viruses, and fungi.
5.  Essential Fatty Acids For Skin and Coat, Brain Function and Immune System Boost
Essential Fatty Acids (EFA's) such as Omega-3 and Omega-6 essential fatty acids are best known for improving skin and coats, but it is also useful for brain health and as a boost to the immune system.  EFAs are also known to have anti-inflammatory properties, a big plus for dogs that are slowing down due to joint pain.
MAX Fish Oil for Dogs – Omega 3 Chews
If you have tried fish oil or other supplements containing EFAs, and want to try something new, I found this product to be a hit with my small dogs. 
There are approximately 60 chews in the content, which is about a four-month supply for a small dog. 
Author Bio:  Best Supplements for Old Dogs
Amy Rehan is a guest post manager at Globex Outreach. Her job is to ensure all guest post projects are completed on time and according to the client's requirements.

Did You Find 5 Best Supplements for Old Dogs Helpful?
Does This Article Deserve Your Thumbs Up?
We always appreciate your support and encouragement.  Your thumbs up means so much to us.  Please like this article.
If you find this page or any page on Small Dog Place Helpful, or useful in anyway, I'd love it if you would click the small heart found on the bottom right of each page.
You can also share or bookmark this page -- just click on the: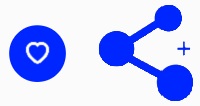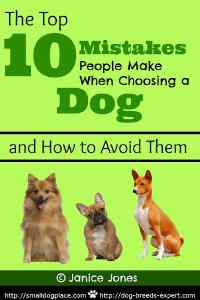 Free Monthly Newsletter
Sign Up for Our Free Newsletter and get our Free Gift to You.

my  E-book, The Top 10 Mistakes People Make When Choosing a Dog (and how to avoid them)