Dog Leashes:  What Type of Lead Does Your Dog Really Need? 
Dog Leashes    By Aaron Smith   Published August 21, 2019
Ever walk into your local pet shop and feel overwhelmed by wall-to-wall displays of collars, chains, and leashes in every color, length, and style?
New and veteran dog lovers alike can easily be intimidated by the sheer variety of pet accessories available.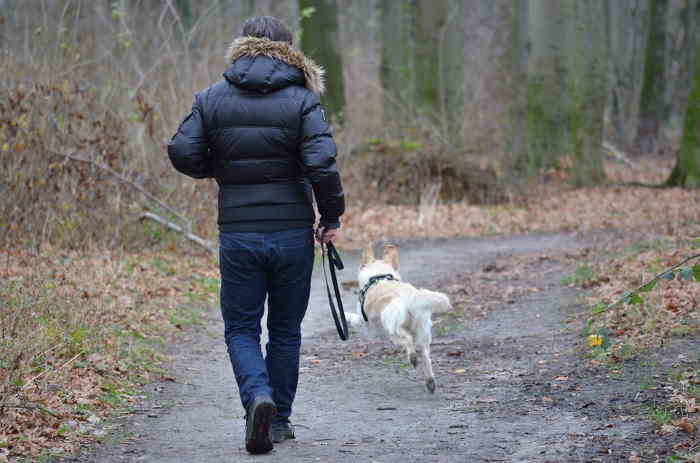 Dog Leashes: Which one is best for your dog?
That new addition to your family doesn't usually come with "leash included," so we've put together a quick guide to help you choose which leash matches your pooch to perfection.

Narrow down your options to suit each pup, from the active hunter to that playful puppy you've just invited into your home.
There are three fundamental factors to choosing the perfect leash: fabric, length/size, and special features.
Follow this guide to help you navigate each step and discover the best leash to suit your pet and lifestyle.
Step 1: Choose Your Leash Material Carefully
Dog owners beware: all leashes are not created equal. An array of materials out there include properties such as water-resistance, dirt-repelling, reflective, or adjustable.
Before you buy, know your materials. For example, you wouldn't buy a leash that frays in the water for an active swimmer, so make sure your dog's leash reflects their personality and activities.
Here is a detailed breakdown of leash materials you might consider to help you narrow down the pack.
Nylon Dog Leash
Nylon: Your basic nylon leash does the trick for short walks and everyday use. Nylon is an affordable go-to leash and is easily cleaned. It comes in a variety of colors and widths to suit a range of dog sizes and breeds. This is the most popular leash for dogs for a reason. 

Drawbacks to Nylon Dog Leashes
If your pup is a chewer or a puller, expect nylon to wear out a bit quicker than stronger fabrics. It is possible for active dogs to chew through this type of leash, and you may experience a bit of rope burn from frequent pulling if you choose a thinner nylon leash. 

Leather
Leather is sophisticated and quickly coming back into style in the world of dog leashes. Owners recognize it as a durable and comfortable alternative to nylon and other fabrics.
It softens over time, allowing a more comfortable grip for dog walkers. A sturdy leather wraps nicely around your hand and makes a statement. We love a customizable leather leash for the fashion-conscious pup.
Drawbacks: Leather does require a bit of regular care and doesn't always do well in water.
Chain
A chain leash is often a temporary fix for nuisance doggy behavior. It's a step-up in durability, but pet experts recommend chain for helping solve behaviors such as biting or pulling on a leash because many dogs do not like the metal taste of chain.
Some dog leashes are hybrids and combine chain features with a nylon extension. Choose a thin chain for smaller dogs and work with an expert trainer to wean your dog away from the chain when they are ready.
Drawbacks: There's no risk of chewing through a chain, but it can tangle more than a nylon leash and cause your pup to become agitated if they are highly excitable. If for any reason you need to grab the chain, it can also cause pinching.
Other Fabrics and Materials
With the internet shopping sphere full of every leash material you can dream of, take your pick — hemp, kevlar, rubber, floral, embroidered, knitted, braided.
The list goes on. Some of these unique materials serve a specific purpose. Hemp leashes help the dog with sensitive skin, for example. Other materials have questionable benefits.
Drawbacks: Although many of these designer leash fabrics can be tempting, ask yourself if your dog needs an indestructible kevlar leash. Moreover, if you're buying a leash from an independent seller or DIY artist, don't always expect a warranty.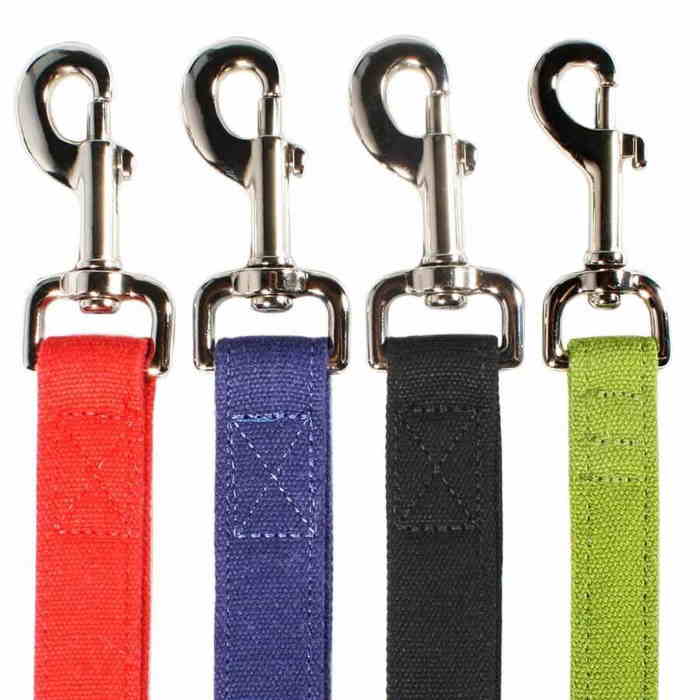 Leashes made from hemp in four color choices.
Step 2: Choose Your Length and Width
When it comes to choosing the "ideal" length and width for your dog's leash, there's no one-size-fits-all answer. You can choose between a standard one-size leash or opt for an adjustable or retractable leash.
The width also matters significantly in terms of your ability to grip and match your dog's size and strength of the pull. A puppy requires a different width than a full-grown dog, so pay attention to your pet's needs as they grow up.
Here's the general breakdown of length and width choices that suit different dog personalities and the activities you do together.
Standard Length
Your most common leash size is generally between 4 and 6 feet long. This size suits most dogs who typically walk in the park or on sidewalks in low-traffic areas.
Choosing a standard length assures that your dog stays close to you and is easily controlled. You'll also avoid problems, such as tangling and tripping, that a longer leash may encourage.
Drawbacks to Standard Length Dog Leashes: Your dog is unable to roam as far as they would like. 

Retractable/Flexi Leash
The retractable leash works for well-trained dogs who frequently walk on quiet beaches, open fields, or low-traffic trails. They allow your dog more choice in the roaming area, as they expand or retract when your dog moves.
A handle will enable you to put the brakes on length expansion when your dog gets excitable or there is a distraction present (such as other dogs).
Drawbacks: A young pup or untrained dog could learn that pulling is acceptable behavior, and it's hard to tether your dog with a bulky handle. The leash is hard to reel in, even though you can stop your dog's moving quickly. 
Adjustable Leash
Find a balance between your standard-size leash and the retractable version with an adjustable one.
This style of leash helps you shorten the length temporarily while still maintaining quite a bit of control over your dog - no bulky handle involved.
All you do is add or remove loops and clips in the middle of the leash to shorten or lengthen it for your pooch. This leash is also perfect for walking more than one dog and often has a ring or clip on both ends for easy manipulation.
Drawbacks: It takes a bit of maneuvering and skill to shorten and lengthen the leash, but most owners are comfortable making adjustments within a few days. 
Width and Shape
Your leash width can range from a few centimeters thick to an inch or more. The general rule of thumb with width is that you'll want the width to match your dog's size and pull. Smaller dogs generally need slimmer dog leashes.
Bigger dogs require a thicker leash typically. With that said, many owners prefer a thicker leash for a more comfortable grip and to avoid leash burn on their hands. 

Step 3: Special Activities and Lifestyle Features
Many owners and their companions do just fine with your standard leash fabric and length.  There are some special activities that might require more refined features on your leash. If you partake in a specific activity with your pooch, check out some of these leash upgrades.

Reflective Leash
Many dog leashes come with reflective options these days, suited for city traffic, running alongside your pal, or walks at dusk.
Most reflective leashes have nylon or leather as their primary material, but combine a reflective fabric or coating on the leash on the leash itself for better visibility in the dark.

Embroidered Reflective Personalized Dog Leash
Waterproof Leash
For dogs who love life on the water, consider a waterproof leash when a daily swim is in order. Waterproof versions are often quick-drying and less likely to break down in the water.
They sometimes include stainless steel rivet options to prevent rusting and corrosion. Expect to pay a bit more, but get extra durability. Try this soft-grip leash as a starting point. 

Bike Leash
This leash attaches to your bicycle frame for the dog who likes to run beside you while you ride. It allows your dog to choose a certain amount of space away from your bicycle and follow while you ride.
Although there is a learning curve with this type of leash, many dogs love following bikes and can easily do so with appropriate practice and training. 

Long Line Leash
Longline leashes have a particular use and range in length but can easily reach 100 feet or more. Often used for practicing training recalls, free-running control or hunting drills, a long line leash allows you to maintain distance from your dog while still practicing control and commands from far away.

This is only a small selection of special-purpose leashes. Others are created for your dog to enjoy travel, skijoring, and other exciting activities.

Best Dog Leash Decision Time
Each dog has their own personality and lifestyle - and a visit to your local dog park proves it. Spend a few hours observing different leashes in action to see which one might suit your purposes. You might just spot a leash you love almost as much as you love your best four-legged friend because it will keep them safe, active, and happy.
Author Bio
Aaron Smith is a writer and copy strategist for several non-profits and philanthropic companies, including dogIDs. He often covers topics relevant to pet owners, such as the best dog leashes, and is a dedicated dog dad to his three pups: Buddy, Roxy, and Kaya.

Does This Article Deserve Your Thumbs Up?
We always appreciate your support and encouragement.  Your thumbs up means so much to us.  Please like this article.
If you find this page or any page on Small Dog Place Helpful, or useful in anyway, I'd love it if you would click the small heart found on the bottom right of each page.
You can also share or bookmark this page -- just click on the: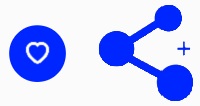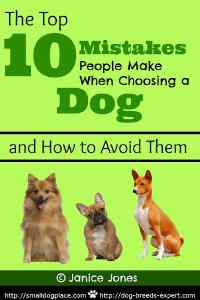 Free Monthly Newsletter
Sign Up for Our Free Newsletter and get our Free Gift to You.

my  E-book, The Top 10 Mistakes People Make When Choosing a Dog (and how to avoid them)