Pet Has a Pre-existing Condition
Your Pet Has a Pre-Existing Condition:  What are Your Options?
Your Pet Has a Pre-existing Condition   by Frankie Wallace   Last updated 07-05-2023
It's sometimes hard to believe that a little 20-pound bundle of fur could steal your heart the way your tiny terrier or petite Pekingese has. But there it is. It's done. They're your baby, and there's no denying it. No changing it.
And that makes it that much harder when your little four-legged shadow is sick and in pain. There are few things in life more painful than watching your fur baby suffer than knowing that your love and comfort can only go so far. It's a helpless feeling.
But it doesn't have to be. There are things you can do to help your animal companion, even when they're battling a chronic illness or some other pre-existing condition that might limit your ability to defray some of the costs of their care through pet insurance.

Pet Insurance: What It Covers and What It Doesn't
Let's face it: veterinary bills can be breathtakingly expensive, so much so that sometimes they force us to make heartbreaking choices. Sometimes, the costs of care are so high that they simply can't be managed, and you're forced to say goodbye to your little one rather than let them suffer without the care you can't afford.
That's a choice no pet owner should have to make, but even the most conscientious and affordable veterinarian cannot practice for free. MetLife Pet Insurance was designed to help prevent those kinds of heartbreaking choices, covering veterinary costs to save tiny lives without bankrupting pet parents. 
Though many plans do not cover wellness care, such as vaccinations, policies can be purchased which will cover most, if not all, costs related to accidents, injuries, or illnesses, conditions which can be prohibitively expensive. The most important thing to remember, though, is that there will likely be a waiting period for coverage to begin, There may be coverage restrictions, such as breed-specific coverage caps or exclusions.

If Your Pet Has a Pre-existing Condition
It's also vital to remember that, while pet insurers may not deny coverage to pets with pre-existing illnesses, they are unlikely to cover the pre-existing condition itself. That means you will need to explore other options to manage your pet's condition and ensure they enjoy the quality of life they deserve.

Alternative and Holistic Care
If your pet's pre-existing condition is one that causes them pain, then there are some safe herbs and supplements you may want to try, after consulting with your pet's veterinarian, of course. 
Studies show, for example, that CBD oil may be an effective option for relieving your dog's pain. Additionally, the research suggests that CBD can have the same beneficial effects for dogs that it has on humans, working on the endocannabinoid system (ECS) to reduce inflammation, boost the immune system, decrease anxiety, and improve appetite and digestion.
Another alternative supplement that's receiving a lot of attention is Kraton.  Proponents argue that, in small doses, kratom is not only effective in treating chronic pain in dogs but also in reducing anxiety and boosting appetite and energy.  

An Ounce of Prevention
When your fur baby has a pre-existing condition, that means they're probably already more vulnerable to other illnesses and injuries. That's going to make preventative care especially important. 
Do your research to identify the particular health risks associated with your fur baby's breed. Ensure that you're giving your pet the necessary nutrition with high-quality food based on their particular dietary needs. Make sure your pet gets enough healthy exercise and maintains a healthy weight. Even your daily and weekly grooming routine can help you detect and address potential problems or complications early on.
And if it turns out that your pet's pre-existing condition requires costly treatment that your insurance plan won't cover, take the time to explore alternative financing. For example, you may qualify for low-interest credit plans, such as those offered by veterinary financing specialists, or you may be eligible for grants from local humane societies and other animal-focused charities.
The Takeaway:  When Your Pet has a Pre-Existing Condition
Parenting a pet with a pre-existing condition can be one of life's most rewarding experiences. But ensuring your little one enjoys the long and happy life they deserve takes diligence and planning.
Pet insurance can be a fantastic option for protecting you and your fur child from the potentially catastrophic costs of an injury or illness. It won't, however, cover your pet's pre-existing condition, which means you will likely need to turn to alternative sources of financing and savings plans to help ensure your fur child enjoys a long and happy life.
Pin for Future Reference
Author Bio:  When Your Pet has a Preexisting Condition
Frankie Wallace is a frequent contributor to Small Dog Place.  She is a freelance writer from Boise, ID. If her spirit animal could be anything, it would be a beagle--inquisitive, and always searching for food.

More Articles by Frankie Wallace
Small Dog Obesity: Your Dog Isn't Chunky--It's Obese

The Benefits and Challenges of Having Pets in the Workplace
How to Guide Your Senior Dog Into Aging with Ease
How A Dog Can Promote Healthy Living
Separation, Divorce and Dog Ownership The Importance of Keeping a Dog in the Lives of Both People After a Separation
How to Care for Dogs with Sensitive Stomachs
How small dogs help cancer patients:  Having a Small Dog Can Boost Positivity for Cancer Patients
How to Create More Space for Your Dog and You

Did you find this article about when your pet has a preexisting condition useful?  May we suggest...
Does This Article Deserve Your Thumbs Up?
We always appreciate your support and encouragement.  Your thumbs up means so much to us.  Please like this article.
If you find this page or any page on Small Dog Place Helpful, or useful in anyway, I'd love it if you would click the small heart found on the bottom right of each page.
You can also share or bookmark this page -- just click on the: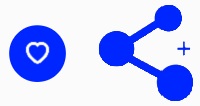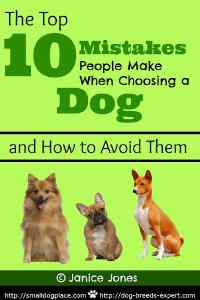 Free Monthly Newsletter
Sign Up for Our Free Newsletter and get our Free Gift to You.

my  E-book, The Top 10 Mistakes People Make When Choosing a Dog (and how to avoid them)