Sketching Your Dog:  Making Your Dog the Focus of Your Next Sketch — It Doesn't Have to be Difficult
Sketching Your Dog    by Karol King    |Published 09-21-2021
If you're looking to pick up a new hobby, drawing is said to relieve stress and aid in relaxation, as well as improve your focus.
However, if you'd like to involve your dog or puppy in your next project, making them the focus of your work is a great way to spend quality bonding time together.
Although it might seem daunting at first — especially when it comes to mastering logistics like keeping your pup still, these challenges can easily be overcome with just a few simple tips.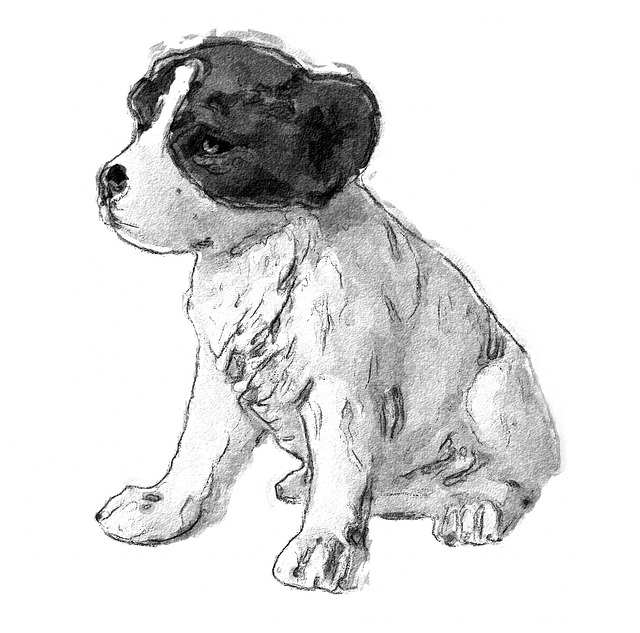 Sketching Your Dog
A practice sketchbook can help 
Before beginning your initial sketching journey with your dog, taking the time to learn and practice dog specific drawing basics can be of great use in ensuring you get the results you want in the end.
Hair, head and body shape, and elements that can make your sketch stand out such as shading are all great challenges for beginners that can be overcome before you begin your main project, and there are plenty of online resources that can help you to achieve optimal results.
Online step-by-step guides or video tutorials are a great place to start, and can help visualize the process to make it easier.
With cartoon dogs being a great starting point for mastering key basics such as shapes and shading, keeping a sketchbook is a great way to log your progress over time and will allow you to try out a number of different styles and sketching mediums.
In turn, this will help you find your niche and what you like best.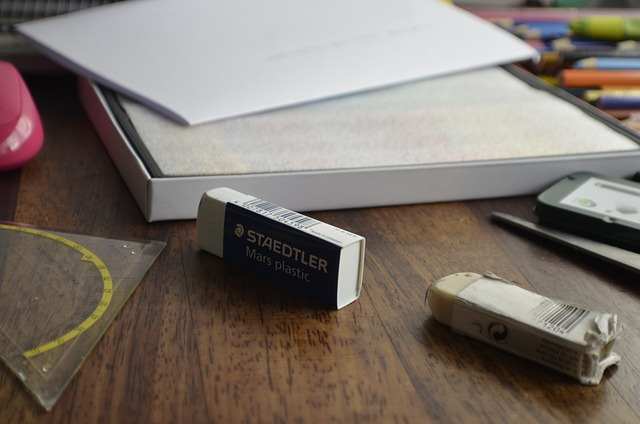 Gather Your Supplies before Sketching Your Dog
Keeping Fido still
Keeping your dog still while you're drawing is likely to be your biggest challenge, though there are a number of different ways that you can overcome it while still reaping the benefits of drawing from life.
For example, treats that take awhile to gnaw on (like bones) can be a great way to keep your dog occupied over a short period of time while you focus on outlining your drawing.
This can also help you to capture important details, like how the lighting plays across your dog's appearance, or the shape of their tail.
On the other hand, even a quick treat incentive can help capture your dog's attention if they tend to be more on the hyperactive side.
In fact, professional photographer Brittney Williams notes that the most basic way to get your dog's attention is by holding a treat wherever you want them to look, especially if you're going to take a reference photo.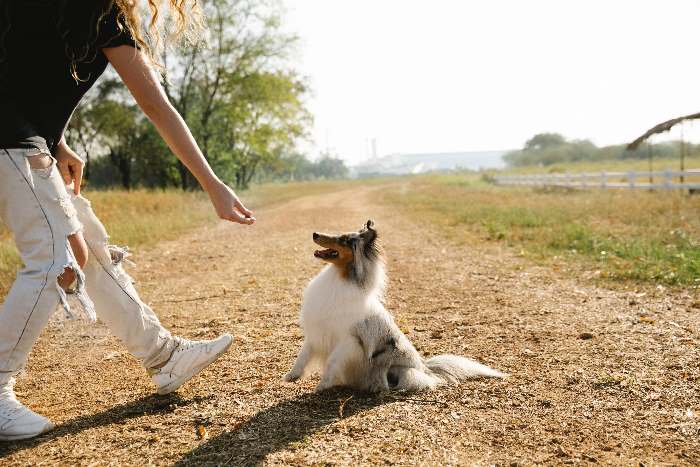 Photo by Blue Bird from Pexels
It's worth mentioning that there may be instances where getting your dog to stay still long enough to draw them may be nearly impossible, depending on the kind of drawing you want to do.
If you're looking to draw an action shot of your dog outdoors, for instance, then you may be better off taking a photo and then drawing from that reference (especially since distractions are often ever present when outside).
This is also a great idea when it comes to finishing up your drawing as well (regardless as to what kind of drawing you're doing), as a photo can allow you to assess the finer details of your pup and allow you to perfect your drawing in the later stages. 

Preparation is key
Whether you want to draw your dog from life or from reference, preparation is key, and can help you to save time during the drawing process and allow you to hone your focus.
Setting up your sketching area is just one way to properly prepare, whether that means setting out the array of pencils you plan to use beforehand or getting the lighting just right.
Preparation in regards to your dog is also imperative, and can make a major difference in your sketching experience, too.
For instance, taking the time to walk and play with your pup beforehand will allow them to be a bit worn out, thus ensuring they'll be more likely to stay still while you're drawing — not to mention eliminating the need for any impromptu bathroom breaks. 

Setting the stage to minimize distractions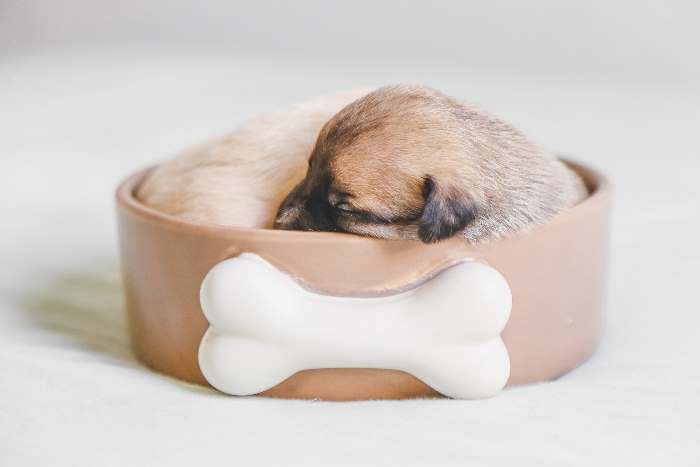 Photo by sergio souza from Pexels
In addition to preparation, setting the stage can also have a profound outcome on your sketching experience. If your dog is easily excited by movement, for example, then sketching in a place where they won't be able to get distracted by the window is a great idea, and can be done by setting them up on a couch that is facing away from any windows.
On the other hand, taking other steps to control the environment can also be done, such as turning off the TV and opting for calming music, picking a room that doesn't have a lot of traffic from other people in the house, and so forth.
If your dog has a certain naptime, using this to your advantage can be a great way to ensure a pleasant experience for both of you, and setting the stage with their favorite blanket or other comfort items can only help.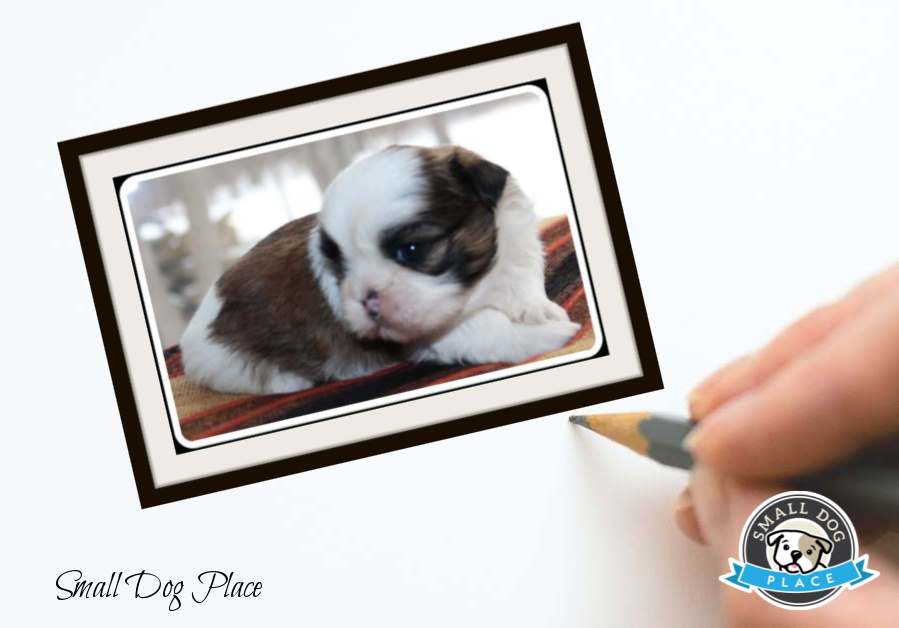 A photo may help when sketching your dog.
Last Words
Drawing your dog may sound daunting — especially when it comes to keeping Fido's attention for any period of time — though there are things that you can do to make it easier.
From setting the stage, finding the best way to keep your pup still, and preparing on your own by keeping a sketchbook, you can ensure that the experience will be optimal for both you and your dog while allowing you to achieve the best results possible.
Sketching Your Dog:  Pin for Future Reference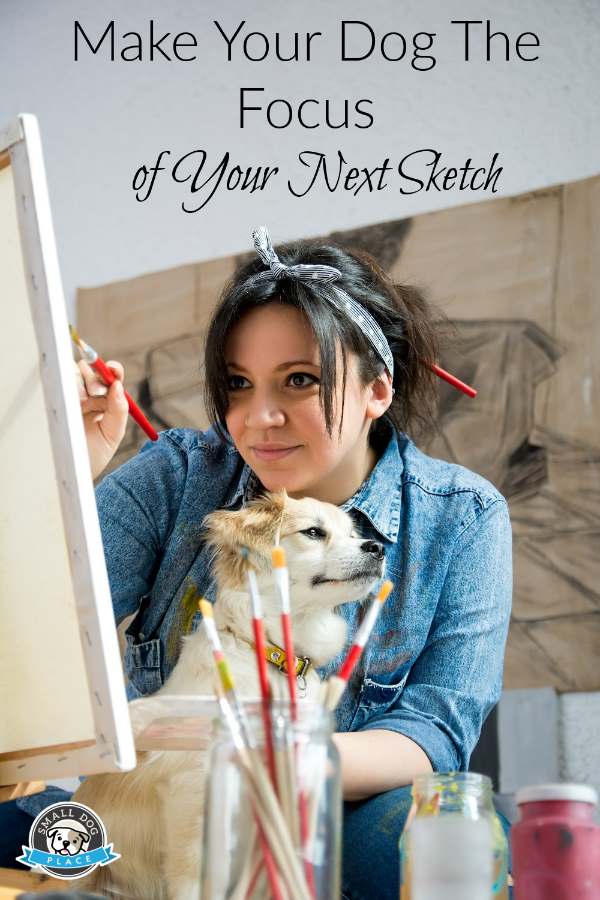 Author Bio
Karol King is an animal lover who has dedicated her life to helping dogs to find a safe and happy home. She now works as a freelance writer, which is her passion, and has the freedom to spend more time at home with her wonderful family.

Other Articles By Karol King
Does This Article Deserve Your Thumbs Up?
We always appreciate your support and encouragement.  Your thumbs up means so much to us.  Please like this article.
If you find this page or any page on Small Dog Place Helpful, or useful in anyway, I'd love it if you would click the small heart found on the bottom right of each page.
You can also share or bookmark this page -- just click on the: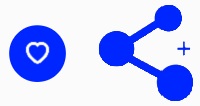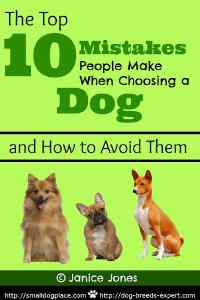 Free Monthly Newsletter
Sign Up for Our Free Newsletter and get our Free Gift to You.

my  E-book, The Top 10 Mistakes People Make When Choosing a Dog (and how to avoid them)