Dog Beds:  So Many Choices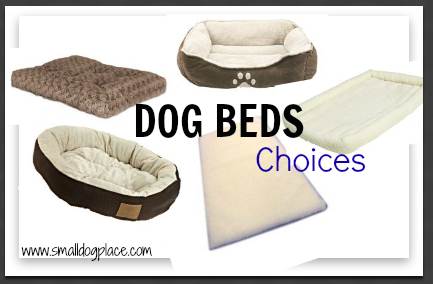 Unique dog beds have become all the rage these days, and the more unusual, the better. Whether it is store bought, handcrafted, or re-purposed from old flea market finds, people are always looking for something different –
Are you one of those trendsetters?   Maybe you are...

The kinda gal that searches endlessly for just that perfect scarf to accent a new sweater
 The guy that must have the latest e-toy before anyone else has ever set eyes on it? 

I know I probably don't fall into those categories, but I am always on the lookout for something new to spice up my life.  Maybe your tastes are more middle of the road?
---
Did You Know?

But what about our dogs and where they sleep? 
Seems that the sky's the limit when it comes to what we are willing to provide for our four legged friends.  According to the American Pet Products Association, over 60 billion dollars are spent on our pets in just the U.S. alone.  
That is more money than the average American can even grasp.  This figure has been growing steadily every year even in the lean years of the last recession.  People love their pets and are willing to assure that they live well.
---
Unique Dog Beds
I've written before about basic dog or puppy supplies that people should acquire when they decide to adopt a new friend. 
Long time dog owners usually have the necessities but perhaps are looking to get something new or different. 
One item that every dog needs is a dog bed, but not all dog beds are created equally.
Even if your pooch shares your pillow at night, the chances are good that he also has his own bed where he can relax during the day. 
While we are all busy working at our jobs, guess where your dog is likely to spend most of his time? 
Yup, in his bed, snoozing. 
Your dog's bed is like his den, the place where he feels safe, secure and far from harm's way. 
Many people use a store bought a crate and some purchase a ready made dog bed from their local pet store. Beyond their aesthetic appeal, dog beds should:
Be the correct size for the dog
Provide comfort and support while the dog sleeps
Be made from materials that will last
Be washable

Beyond the essentials, your dog's bed can make a statement. 

While the designs of all dog supplies have gotten more crafty over time,  the choice of beds made for dogs has become almost as limitless as the food we feed our pups.  And that's a lot of options.
Since our dogs are part of our lives, and they need a bed, it makes sense that their bed should fit in with our own personal style. 
You don't need to remodel a room from top to bottom to get a new look and the same applies to your dog's bed. 
Small changes can spark interested in a room and if you need a conversation starter—a unique dog bed is perfect for that job.
Personalized Dog Beds

Dee from Dogs-n-u.com,  has come up with a distinctive twist to creating dog beds that are personalized for your dog.
Her indoor beds are made of a soft fleece top that is super comfortable and the bottom is made of a dark brown cotton duck fabric.  The bed comes with a zipper that allows for easy laundry. 
The outdoor beds are water resistant and easy to unzip and launder.  They are made with a water-resistant polyester top and the waterproof bottom is made from black, cotton duck fabric. 
But, the best part of her beds is the flexibility to put just about anything on the top of the bed.  Just think you could put your dog's photo, your dog's favorite spot,  or even match the dog's bed to your bed's quilt or comforter.  How clever is that?  All you need is a photo.
For someone looking for that designer touch, these beds might be the answer. 
The best part is that you can design your bed in literally minutes right on the website. Just choose the photo you want, and then you can edit it to add on your dog's name where and how you desire.
Then you get started with ordering your dog bed — pick whether you want an indoor or outdoor one, and select the size.
Your edited photo is already uploaded, so then you can move it around if needed. And that's it! It's super simple, and the bed you designed will be made exclusively for you.
In addition to your dog's photo, you can also further customize the beds by adding your dog's name and other wording. OR, you might decide to brainstorm other ways to customize the bed.
I had to see for myself.  Take a look at Bebe's bed.  Bebe Mocha is one of my dogs and is a liver colored Shih Tzu. 
Now take a look at her bed?  I haven't figured out if she knows the dog on her pillow is her or not? 
But she likes it and I like the fact that it is comfortable and easy to clean. 
This is one of my dogs, Bebe Mocha
This is Bebe Mocha's bed
Use Promo Code "sdp" to receive $5.00 off your dog bed
If you are interested in looking into these beds, please visit Dee's website.  If you use the Coupon code "SDP", you will also receive a $5.00 discount off the purchase price of the bed. 
If you come up with an ingenious design, I'd love to hear about it.  Send me a picture of your bed and I'll post it on this page. 
To do this, use the contact form below and I'll respond to you. 
From there you can attach a photo or two of your creation to the reply email.  Happy designing!