Feng Shui for Pets
Indoor and Outdoor Feng Shui for Pets
Feng Shui for Pets    By Gayle Dabrowski   |Published January 11, 2020
Feng Shui, an ancient Chinese practice more than 5,000 years old, has seen a resurgence — not just for humans but for pets. Feng Shui is all about creating a positive energy flow that moves energy effectively through space. 
Cleaning up clutter, rearranging, and using color are some simple ways you can balance your pet's areas, both indoors and outdoors. Why Feng Shui?

Our environment influences our health, even if we're not aware of it. That principle applies to our pets, too. If they're cramped, uncomfortable, distressed, too cold, or too hot, they're miserable. Feng Shui uses five elements — earth, fire, wood, water, and metal — to create an environmental balance.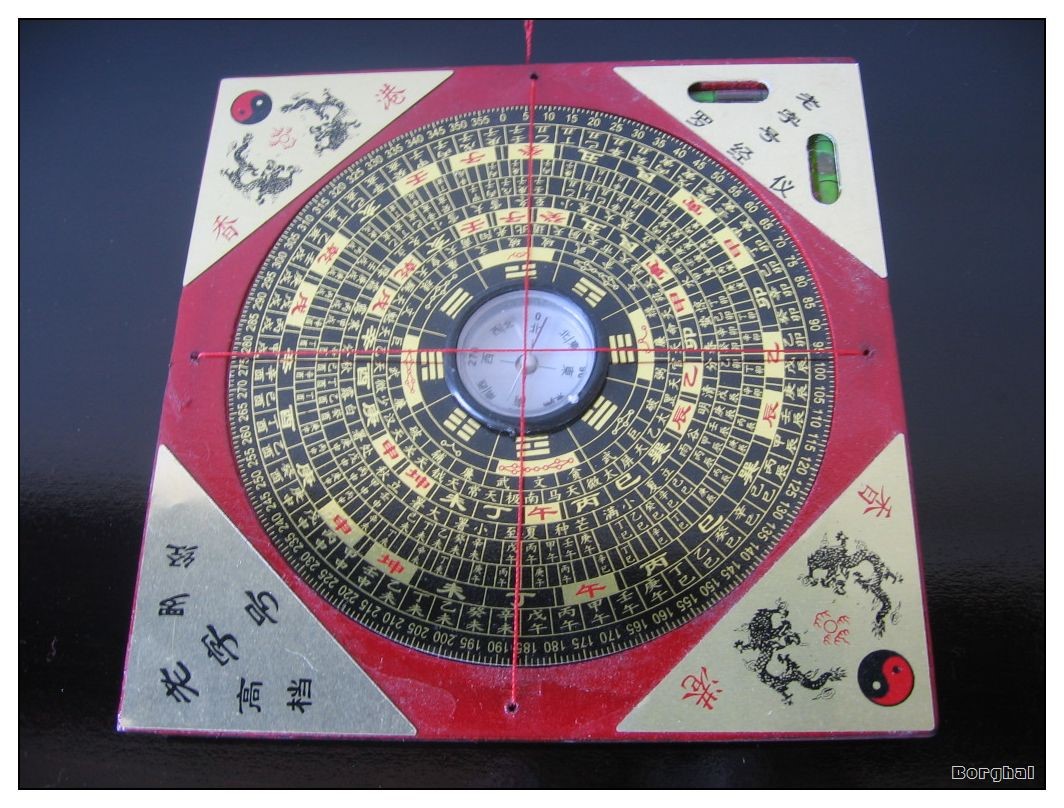 Feng Shui Compass
Focus on the element relating to the living area you're working on. If you're potty training your dog, avoid negative reinforcement.
Instead, use an earth element to boost your dog's learning ability. Do this by adding a houseplant in a terra cotta pot, maybe some crystals, or clay sculpture to your home. Anything that comes from the earth will work well. 

Feng Shui also involves arranging furniture and other items in your home to create the best energy flow. For example, your dog's sleeping spot should be against a solid wall, away from doors that might open, interfering with your pup's nap.
Don't put a pet bed under a window or across from an open door at the end of a long hallway, as positive energy may escape the animal's bedding and travel out the door.    

Signs of Negative Energy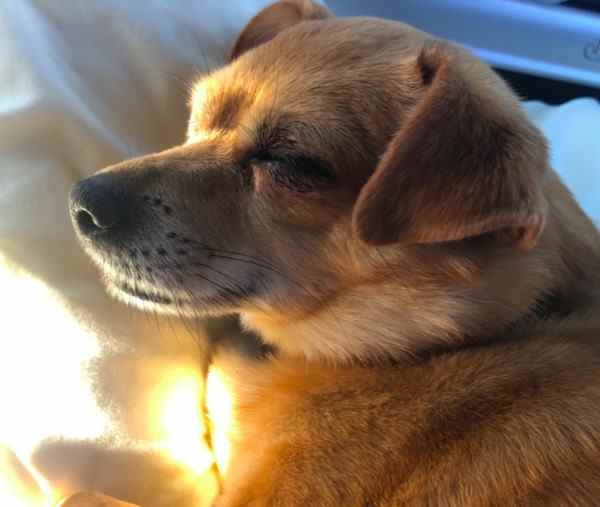 Toxic energy can cause anxiety or depression in cats and dogs.
If your pet acts strangely but isn't ill, Feng Shui may be the answer. Toxic energy can cause anxiety or depression in cats and dogs.
Signs include excessive barking for no reason, unexplained fear, not wanting to go outside, an unwillingness to use the litter box, constant licking and chewing on themselves, and not sleeping in their usual spot. After ruling out medical reasons with a trip to the vet, give Feng Shui a try.

Feng Shui For Pets: What to Do?
So how do you Feng Shui for pets? Look at their spaces indoors and outdoors, then create a better energy flow.

Indoor Feng Shui for Pets
Give your dog its own space with a mat, rug, or bed. Keep the area tidy. Clutter in any part of the house blocks the flow of energy through your home.
Clutter can also overwhelm dogs, especially shelter pets whose lives have already been messy enough. Note: Dog toys don't count as clutter.
Find and use the right colors for their elements. Don't use white for your dog's bedding. In Feng Shui, white is believed to make pooches sick.
Dogs belong to the earth element, so browns, tans, and light yellow help your pup relax. You can add a touch of pink to the collar, leash or, bedding, as this promotes a positive relationship. 
Enforce rules that let your pup know you are the "top dog" in the home. If your pet is allowed to roam free, climb on all of the furniture and jump on visitors, the Feng Shui is out of balance, with more negative than positive energy.
In the natural order of things, you are the master of your domain. Allowing Rover to come before all else in your life isn't healthy. Take control and restore the hierarchy. This helps your dog spread positive energy throughout your home.
Outdoor Feng Shui for Pets
Our pets themselves are Feng Shui for us as they bring positive energy into our lives. We can return the favor.
Many dogs spend a lot of time outdoors. Bring the Feng Shui practices outside to keep the positive energy flowing. You can do this with just a few simple steps. 
Keep the lawn mowed and the shrubs trimmed. Remember, clutter is bad.
Use good decor (small statues, fountains, wind chimes, etc.) and continue the earth elements in areas where your dog plays.
Pick up waste and keep the yard clean, providing a functional backyard play space.
Trees are essential for shade and for feng shui. They're a natural part of the earth, providing fresh air and positive energy
And when the time comes, don't bury your pet or scatter his ashes in the yard (this creates bad energy).
Our pets themselves are Feng Shui for us as they bring positive energy into our lives. We can return the favor by giving them safe, clean spaces with proper energy flow. After all, we want them to be as happy with us as we are with them!

Author Bio
Gayle Dabrowski has a passion for all things flora and fauna. She is most proud of her homemade chicken coop and the many cows she keeps on her property. She is National Geographic's biggest fan and loves learning about all the incredible things that exist in nature.
Does This Article Deserve Your Thumbs Up?
We always appreciate your support and encouragement.  Your thumbs up means so much to us.  Please like this article.
If you find this page or any page on Small Dog Place Helpful, or useful in anyway, I'd love it if you would click the small heart found on the bottom right of each page.
You can also share or bookmark this page -- just click on the: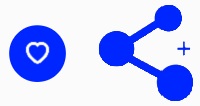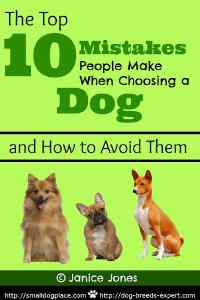 Free Monthly Newsletter
Sign Up for Our Free Newsletter and get our Free Gift to You.

my  E-book, The Top 10 Mistakes People Make When Choosing a Dog (and how to avoid them)