CBD for Small Dogs: 3 Surprising Benefits You May Not Know
Updated 10-19-2023
Within the last few years, CBD has emerged as the new wonder supplement - for all the good reasons. 
It has now become the go-to remedy in the holistic wellness sphere, serving not just people but animals, too. However, with this surge in popularity comes a million questions, especially concerning your beloved pets. 
If you're exploring the world of CBD for your dogs, it's only natural for you to feel overwhelmed. 
Is it safe? Is it effective? Is it even worth the shot? You want to know it all because you can't afford any risks.  
So, let's take a closer look at CBD for small dogs, when to use it, and whether it's a worthwhile alternative for your pup.
CBD for Small Dogs: What Exactly is it?
(source)
What Exactly Is Pet CBD? 
Let's begin with the most basic question: what is CBD for pets? 

CBD, or cannabidiol, is a non-psychoactive compound in cannabis and hemp plants. While CBD is present in cannabis, it's not the same as marijuana. 
Yes, this means that it won't get your dog "high," as it lacks THC that causes the high, unlike marijuana. In fact, all CBD pet products contain little to no THC and typically have no side effects for your dogs. 
Nonetheless, if you're a pet owner, a pressing question surrounds the dosage of CBD for your dogs. The good news is - CBD is totally non-toxic, so you don't have to worry about an overdose. 
Pro tip: Digging into cannabis insurance might help. As CBD products for pets become more common, it's wise to safeguard your pet's well-being. 
3 Ways CBD Can Help Small Dogs
When it comes to smaller dogs, careful consideration of their diet and well-being is the top priority. Smaller dog breeds are often more susceptible to various health issues, including arthritis, epilepsy, and, most frequently, stress and anxiety. 

However, the good news is that CBD has shown positive effects in helping with these common problems. So, let's get to the three incredible ways CBD can help smaller breeds: 
1. Pain and Inflammation Relief 
Smaller dogs frequently grapple with joint pain and inflammation linked to conditions like patellar luxation, hip dysplasia, and Legg-Perthes disease. 

Plus, smaller breeds often suffer from obesity, which makes their condition worse. This is where CBD comes in with its pain relief and anti-inflammatory properties. 
These advantages promptly address most symptoms, giving your furry friend instant relief. Since it's entirely natural, all these benefits come without any side effects, making it a safer choice than conventional pain and inflammation medications. 
2. Natural Anti-convulsant for Epilepsy
Epilepsy is by far the most common neurological disorder in dogs, affecting 0.75% of the population. Unsurprisingly, most pet owners frequently struggle with ways to help recurring seizures in dogs. 

The truth is - conventional medications only offer relief for a while, and regrettably, they bring along unwanted side effects.
However, turning to CBD might turn out to be your best bet here. With its potent anti-convulsant properties, it can eliminate seizures altogether. 
If complete elimination isn't possible, it can still reduce their severity and frequency by positively affecting your dog's brain receptors.
3. Relief from Stress and Anxiety 
Like humans, dogs often go through periods of nervousness and stress. For instance, Golden Retrievers are pretty well known to struggle with separation anxiety. 

Other small breeds, like Chihuahuas and Yorkies, suffer from depression, noise, or aggression.
Luckily, many pet owners have reported incredible results with CBD in alleviating stress and aggression issues among their pups. 
While the exact mechanism isn't unclear, some researchers claim CBD positively influences serotonin levels, reducing animal stress and anxiety levels. 
So, CBD could be just what it needs if your dog experiences obsessive behaviors like excessive licking or itching. 
Wrapping Up CBD for Small Dogs
Whether your dog is experiencing health issues or suffering from anxiety, CBD could be worth exploring. It seems to work especially well for small dogs, backed by positive reports from both experts and pet owners.

Just make sure to pick a good, insured brand that regularly tests its products for quality. When your pet's not doing so great, giving CBD a shot is smart. However, it's best to chat with your vet about it beforehand!

CBD for Small Dogs:
Pin for Future Reference
Does This Article Deserve Your Thumbs Up?
We always appreciate your support and encouragement.  Your thumbs up means so much to us.  Please like this article.
If you find this page or any page on Small Dog Place Helpful, or useful in anyway, I'd love it if you would click the small heart found on the bottom right of each page.
You can also share or bookmark this page -- just click on the: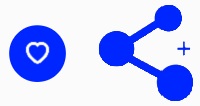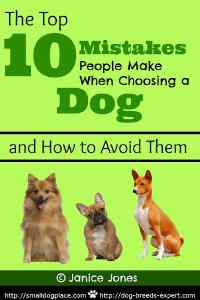 Free Monthly Newsletter
Sign Up for Our Free Newsletter and get our Free Gift to You.

my  E-book, The Top 10 Mistakes People Make When Choosing a Dog (and how to avoid them)