Dog Diets:  10 Best Ways to Improve Your Dog's Nutrition
Dog Diets      by Dr. John Brooks     |Published 10-03-2020
Does your adored pet mean the world to you? We know how deeply you admire and care for him. But have you ever reviewed the diet you are giving your dog?
You may get thousands of protection equipment or grooming products for him, but you cannot see him living a healthy life unless you ensure you are giving the pup a proper diet. A wholesome diet can increase his lifespan and prevent chronic diseases. Thus, besides daily exercise and providing better mental conditions, his diet is the foremost thing that is worth your attention.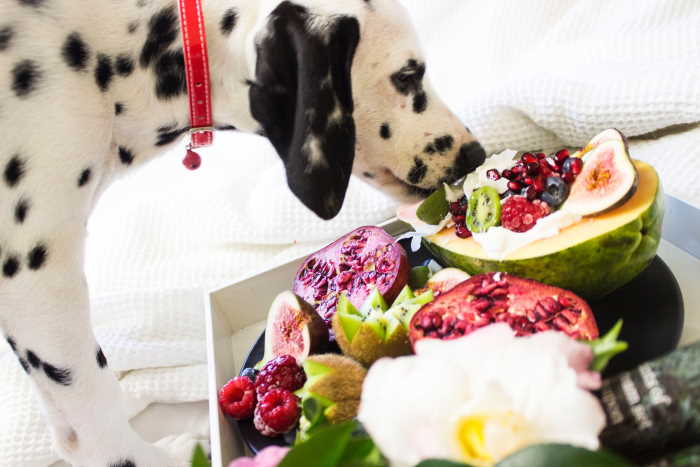 Dog Diets (Photo Credit)
There is a lot of food that might seem healthy for humans, but an extreme risk for canines. A lot of questions may be wandering in your mind. Can dogs eat cherries without pits? Should I give him pet supplements to avoid health problems? Following some handy yet super-effective approaches can improve your pup's diet and lead him towards a healthy lifestyle now!

Tips to Improve Your Dog Diets Now
Let's summarize here some of the easy and practical tips you can adopt in preparing his diet and see the revolutionary change they bring in his overall health!

1. Introduce Whole Food
Do you feed your pup whole foods like eggs, fresh fruits, and leafy greens? If not, then you are making a huge mistake and should add them to his diet today!
Whole foods contain many enzymes and fibers that are vital to improving the digestive system and skin condition of your pet. They include anti-inflammatory agents and work amazingly to minimize the inflammatory property of commercial food.
Be steady while introducing this change in his diet. Ensure doing a comprehensive study and consult a veterinarian before including any whole foods to his servings.
2. Don't Get Flooded by Advertising Gimmicks
Those happy faces of pets and their owners in commercial pet food advertisements can steal your heart. Believe us. They are nothing but some tricks to convince you to buy their products.
You cannot get flooded with their words and feed your pup from a random brand. Instead, you need to keep your dog's health prioritized and judge the quality of the commercial food.
Many well-known brands include much grain in their very harmful to your pet's digestive tract. So, before you go with a specific brand, do your research and choose the best meat-based one to avoid digestive issues.

3. Be Balanced
Either you feed your dog commercial or homemade food, ensure it is balanced and wholesome. Commercially graded food usually contains all essential nutrients like vitamins, antioxidants, omegas, etc. If you go with a homemade diet, make sure it includes the required nutrients, and introduce supplements if needed.

4. Feed Him Organic Green Lentils Instead of Rice
Canines essentially don't require grains to lead a healthy life. Many grains and kinds of wheat can induce allergy in them. White rice can lead to many stomach issues and an increase in his blood sugar level. In such a case, you can replace rice with organic green lentils. The health benefits your pup can get from lentils include:

The fiber lentils contain help lower the cholesterol and control the blood pressure in your canine
A good source of proteins
Lentils help to treat diabetes in dogs.
Selenium, an essential constituent of lentils, boosts his immune system, prevents tumors, and acts as an anti-inflammatory agent.
Ensure you always wash the lentils thoroughly and boil them before you add them to his food bowl. Boiling can reduce the number of lectins that may induce toxicity in the gastrointestinal tract of your dog.
5. Avoid Meat By-products
Some commercial pet food producers include meat by-products as a source of protein. But derivatives are not a safe way to replenish the pet's protein requirement. It is a cheap practice of the manufacturers that can even make your dog sick. Always buy from the brand that is AAFCO certified and includes 'real meat' in their products as a source of protein.

6. Never Overfeed Your Dog
Do you know, a thin pup can live a longer life than an overweight one? To keep him healthy and maintain a perfect weight, you need to follow a strict diet routine, limit his treats, and avoid overfeeding.
If yours is an overweight pet, make sure you feed him early in the morning so that he can have enough time throughout the day to digest the food. You can give the pup food in the early night if he needs to gain weight and avoid burning the calories.

7. Give him Clean Water
Do you fill your puppy's water bowl with tap water? Tap water may include chemicals that can harm your pup's health adversely. You should filter the water before giving it to your pet and change them every four hours to avoid the bacteria build-up. 

8. A big No to Gluten
Gluten is a threat to your beloved pooch, causing him to suffer from liver and kidney diseases. Many commercial pet foods include gluten mixed with grains to keep the shelf life intact. It also helps prevent the rancidification of unstable fat in processed food.
Besides causing kidney and liver issues, gluten can make your pet suffer from digestive problems. Giving your dog a gluten-based diet for long can lead to weight loss and severe malnutrition. To keep your dog away from this harmful element, make sure you buy commercial food free of gluten.

9. Give Anti-inflammatories and Antioxidants
Like humans, antioxidants can improve the pet's immune system and keep diseases like cancer and arthritis away from him. They also keep the dog's skin and coat in the best condition.
Select whole foods that are high in antioxidants and anti-inflammatory agents to prevent premature aging. You can give him coconut oil, berries, carrots, and spinach as excellent sources of anti-inflammatories and antioxidants.

10. Count Calories
Make sure you have precise knowledge about the caloric requirement of your canine. As a rule of thumb, your pet requires 20-30% calories per pound. Counting calories doesn't indicate you have to feed your dog less; instead, it helps you maintain a wholesome diet without making the pet obese.

Improving the diet of your pet is the prerequisite of his overall wellbeing. Adopting the above tips will help you maintain a wholesome diet and increase his life expectancy!
Author Bio (Dog Diets)
John Brooks is a veterinary surgeon who manages a lot of calls for pet services while also maintaining a quality lifestyle. He has graduated in surgery and veterinary medicine in 1997 and has helped in several small animal practices until 2005 before shifting to critical care and emergency.
Dr. Brooks loves animals from the core of his heart. Whenever he gets time, he tries to write regarding animal health so that all pet lovers like you don't fall in any hazardous situation. 
Did You Find This Article About Improving Dog Diets Helpful?
Does This Article Deserve Your Thumbs Up?
We always appreciate your support and encouragement.  Your thumbs up means so much to us.  Please like this article.
If you find this page or any page on Small Dog Place Helpful, or useful in anyway, I'd love it if you would click the small heart found on the bottom right of each page.
You can also share or bookmark this page -- just click on the: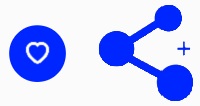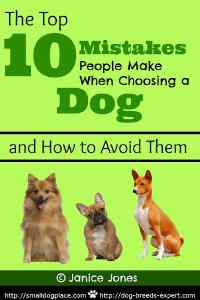 Free Monthly Newsletter
Sign Up for Our Free Newsletter and get our Free Gift to You.

my  E-book, The Top 10 Mistakes People Make When Choosing a Dog (and how to avoid them)