Boy Puppy Names Beginning with G

By Janice Jones   Updated December 25, 2018
Here is your list of Boy Puppy Names beginning with G.  
Remember, if you are planning to name a puppy or change a name of a newly adopted adult dog, consider the following:

Boy Dog Names Beginning with G
Choosing a Name

Choose an unique name unlike other family members or pets.
Use the dog's name frequently.
Choose a name you feel comfortable shouting aloud.

Where Do We Get Our Inspiration for Boy Puppy Names Beginning with G
In writing this page, there were several sources that we used including mine and my families imagination.
Human Boy Names also make great dog names especially if you happen to like that name.


Sometimes animals such has gorilla can create a fun dog name, if the name fits.


Drinks and Food are another source of interesting dog names and we did borrow from our pages, Dog Names Based on Drinks, and Dog Names Based on Foods.


You'll discover that many of these names are those from famous people, dead or alive.  Some scientists, some screen actors, and some newsworthy people that have a name that is just perfect for a small dog.
Popular Boy Puppy Names Beginning with G

Boy Puppy Names Beginning with G

Gabe
Gabin
Gable
Gad
Gael
Gaelan
Gage
Gailard
Gailus
Gale
Galen
Galileo
Gallup
Galo
Galton
Galvin
Galway
Garfield
Garfunkel

 



Garlic
Gareth
Garrick 
Garth
Gas
Gaspard
Gavin
Gatsby
Gattlin
Gecko
Gedde
Gedeon
Gee
Gem
Genghis
Geoff
George
Georgio
Gene
Geno
Gerald
Gerard
Gerbil
Gerik
Getty
Geronimo

Gerry
Ghost
Gibb
Gibbons
Gibbs
Giblet
Gibson
Gifford
Giger
Gil
Gilbert
Gino
Ginzo
Ginseng
Giovanni
Giselle
Gizmo
Glenn
Glick
Glover
Godfather
Godfrey
Godiva
Goliath
Godzilla
Gordon
Goulash
Goblin
Gomez
Gonzo
Goober
Gore
Grady
Graham
Granite
Grant
Grebs
Greko
Greely
Greg
Grendel
Griffin
Grimm
Grinch
Grisley
Grits
Grizzly
Groot 

Grouper
Grover
Grunt
Guppy
Guinness
Gumball
Gumbo
Gumdrop
Gummy Bear
Gunner
Gunther
Guru
Gus
Gussie
Gusto
Guy
Gyro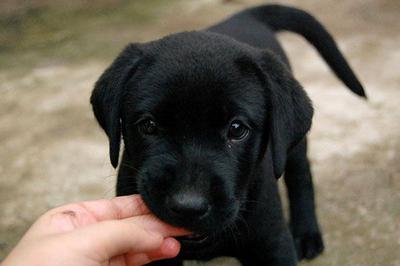 Gangster / Diogo from Bangalore added the name Gangster
From Boy Puppy Names Beginning with G
Boy Puppy Names Beginning with F             Boy Puppy Names Beginning with H
Famous Boy Names in the Movies

| | |
| --- | --- |
| Dog | Movie |
| Winn Dixie | Because of winn Dixie |
| Fang | Harry Potter |
| Hooch | Turner and Hooch |
| Toto | Wizard of Oz |
| London | The Littlest Hobo |
| Frank | Men in Black |
| Beethoven | Beethoven |
| Marley | Marley and Me |
| Yeller | Old Yeller |
| Buddy | Air Bud |
| Rin Tin Tin | Where the North Begins |
| Slink | Toy Story |
| Skip | My Dog Skip |
| Lassie | Lassie |
---
If you enjoyed this page, I'd love it if you'd let me know.  Just click the button below.  Thank you.