Boy Puppy Names Beginning With J

By Janice Jones |Last Updated January 29, 2020
Boy Puppy Names Beginning with J
The names on this page come from many sources including real people names, made up names, names of foods and trees.  You might even see some place names and those borrowed from science.

Want a little trivia quiz?  See how many of these Disney Dog Names You can Guess.  Scroll down below the boy puppy names beginning with J to start your quiz.
Boy Puppy Names Beginning with J

JJ
JK
JR
Jabot
Jace
Jack
Jacques

Jafar
Jaffa
Jaffrey
Jagger
Jaguar
Jahir
Jake
Jamaica
Jamie
Janus
Jared
Jarrod
Jasper
Java
Javen
Javier
Jaws
Jax
Jaxon
Jay
Jazz
Jean-Luc
Jeb
Jed
Jedi
Jeeves
Jeff
Jefferson
Jekyll
Jello
Jelly Bean
Jenkins
Jenner
Jenson
Jeordi
Jerez
Jermel
Jeremy
Jericho
Jerky
Jeronimo 

Jerry
Jersey
Jessie
Jester
Jet
Jethro
Jetson
Jetta
Jib
Jiff
Jiffy
Jigger
Jigsaw
Jimmy
Jing-Jing
Jingle
Jingles
Jingo
Jinja
Jinx
Jip
Jitterbug
Job
Jock
Jockey
Joe
Joel
Joey
John
John Boy
Johnny
Jojo
Joker
Jolly
Jonah
Jonathan
Joppa
Joplin
Jordon
Jorge 

Joseph
Jose
Josh
Joshua
Joshy
Jpeg
Juan
Judah
Jude
Judge
Jug
Jugs
Jules
Julio
Jumba
Jumbo
Juneau
Jung
Junkyard
Juno
Justin
Justo
Test Your Trivia Knowledge:  Can you Name these Disney Dogs?

Test your knowledge of these 15 Disney Dogs featured in many of the most popular Disney Movies.  Answers are just below the questions.
What was the name of a famous chipmunk?
Who was Donald Duck's Saint Bernard


Can you name the leader 

of the Junkyard Dogs in Lady and the Tramp
What was the name of the Great Dane in the movie, Oliver & Company

Name the blacksmith's dog from Robin Hood

Who was the son of Lady & Tramp

Name Sherlock Holmes' Basset Hound in The Great Mouse Detective

Who was the Ghost dog from The Nightmare Before Christmas

Mickey & Donald's best friend

Who was the Irish Wolfhound in The Fox and the Hound


Who was the faithful pup that followed his owner 

Up

The faithful dog on the movie,

The Little Mermaid

The very long dog in the movie,

Toy Story
From Disney's Doug, 

What is the name of Doug's pet dog?




That strange looking creature who tries to look like a dog in the movie with the same name.
And, the answers are...

Alvin
Bolivar

Buster
Einstein

Otto
Scamp
Toby
Zero

Goofy
Chief

Dug
Max
Slinky
Porkchop
Stitch (Lilo and Stitch)
---
How did you do?
If you enjoyed this Boy Puppy Names Beginning with J, keep on going..
Does This Article Deserve Your Thumbs Up?
We always appreciate your support and encouragement.  Your thumbs up means so much to us.  Please like this article.
If you find this page or any page on Small Dog Place Helpful, or useful in anyway, I'd love it if you would click the small heart found on the bottom right of each page.
You can also share or bookmark this page -- just click on the: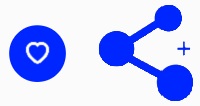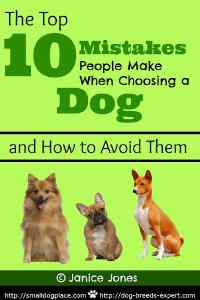 Free Monthly Newsletter
Sign Up for Our Free Newsletter and get our Free Gift to You.

my  E-book, The Top 10 Mistakes People Make When Choosing a Dog (and how to avoid them)