Boy Puppy Names Beginning With E

By Janice A. Jones  |Last Updated January 29, 2020
Boy Puppy Names Beginning with E
Here is a list of boy puppy names beginning with E with links to additional pages of great names for your dog.  For hints on choosing the best name, check out our first page of boy puppy names. 
Good luck with your search.

Interested in trivia? 
Scroll down to the bottom of the page to meet some interesting dogs in history. 
See if you can identify the dog to the American President that owned and loved them. 
The answers are at the bottom of this page.

Boy Puppy Names Beginning with E

Boy Puppy Names Beginning with E

Eagle
Eagen
Earhart
Earl
Earnest
Earp
Eben
Ebenezer 
Ebert
Ebo
Echo
Eclipse
Echo
Eco
Ed
Eddie
Eddy
Edgar
Edison
Edsel
Eduardo

Edwin
Eeyore
Egan
Egon
Eggnog
Eggroll
Egypt
Einstein
Elbert
Electra
Elf
Eli
Elijah
Elliott
Elmer
Elron
Elton
Elvin
Elvis
Eli
Elk
Elkton
Elliott
Ellis
Elmo
Elroy
Elton
Elvis
Emil
Emanuel
Emile
Emmett
Emory
Emu
Endive
Enzo
Epcot
Eric
Erie
Erik
Ernie
Esau
Espen
Espresso
Ethan
Eugene
Eureka
Evan
Everett
Ewan
Ezra

Dog Name Trivia Quiz

Did you know...  American President's Love Dogs.
Can you guess who the owners of these famous dogs are?  These are all dogs owned by American Presidents and spent some time living in the White House.  Scroll down to see the answers
Bo and Sunny
Buddy
Checkers
Drunkard
Fala
Grits
Him and Her
King Tut
Rex
And the Answers Are...

Bo and Sunny are the famous Portuguese Water Spaniels owned by the Obama Family.


Fala, a little Scottish Terrier, belonged to Franklin D. Roosevelt.


Checkers was a black and white Cocker Spaniel owned by Richard Nixon.


King Tut was a Belgium Shepard owned by Herbert Hoover.


Grits, a Border Collie was owned by Jimmy Carter


Rex was Ronald Reagan's Cavalier King Charles Spaniel


Him and Her were two Beagles owned by Lyndon B. Johnson


Drunkard was George Washington's Coonhound.


Buddy, a chocolate lab was owned by Bill Clinton

Want to Contribute to This Page?
I'm absolutely sure I've not included all the great dog names that beginning with E.  Can you think of some that I've neglected?  Use the form below to contact me and add your ideas for this page.
There aren't as many E dog names as compared with other letters.  If you didn't find something great, just keep looking.  Maybe you'll find that perfect name in our extensive list of "F" dog names.
Does This Article Deserve Your Thumbs Up?
We always appreciate your support and encouragement.  Your thumbs up means so much to us.  Please like this article.
If you find this page or any page on Small Dog Place Helpful, or Useful in anyway, I'd love it if you would click the small heart found on the bottom right of each page.
You can also share or bookmark this page -- just click on the: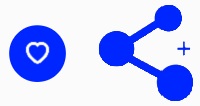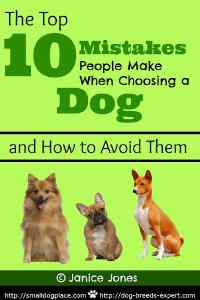 Free Monthly Newsletter
Sign Up for Our Free Newsletter and get our Free Gift to You.

my  E-book, The Top 10 Mistakes People Make When Choosing a Dog (and how to avoid them)