Boy Puppy Names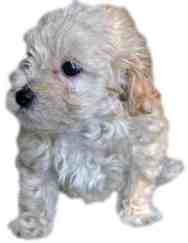 Need some good boy puppy names?  Here is our top list of hundreds to choose from. 
Whether you are trying to capture a unique personality trait, highlight your puppy's unique color, or just want a human name for your fur baby, choosing a name can be fun but very challenging. 
Some people can do it on the fly, but if you are like most, a lot of thought goes into your decision.  The following is a comprehensive list of names suitable for a boy puppy. 
Choosing the Perfect Name:  Suggestions

Choose a name you feel comfortable shouting in public or one you won't be embarrassed to write on the dog's health record at the vet's office
Pick one that is easy to use when you start training.  Remember when you begin to teach commands, you will want to say your pup's name first, then the command.
Example:  Jake, Sit
Example Napoleon Bonaparte the Third, Sit
Which name do you think might be easier?
Pick a name that is not too close to any other family pets or humans in your household. For example, your son's name is Jake and you name the dog Jakey.  Someone might get a little confused.


Don't feel obligated to choose one of the most popular dog names in the land.  This list changes often and by the time your dog is a senior, his name is unlikely to remain on the top ten lists.
Choose a name that will be appropriate for the dog's entire life span. 
Boy Puppy Names: A to B

Boy  Names  [A]

Aaron
Abe
Able
Abner
Abu
Ace
Achilles
Acrobat
Adam
Admiral
Adonis
Aesop
A.J.
Ajay
Aiden
Aki
Ajax
Al
Alban
Albert
Alec
Alex
Alexander
Alf
Alfie
Alfalfa
Alger
Amadeus
Amaretto
Amigo
Ammo
Amor
Andy
Angus
Apache
Apollo
Archie
Archer
Ares
Argo
Argos
Aries
Arlo
Arrow
Ash
Aspen
Astro
Atlas
Atticus
Attila
Austin
Avalon
Avery
Axel
Boy Puppy Names [B]
Baby
Bach
Bacchus
Backup
Bacon
Badger
Bagel
Balto
Bailey
Bambi
BamBam
Bandit
Bane
Banga
Banjo
Banner
Barkley
Barney
Baron
Bart
Basil

Boy  Names  [B]

Batman
Baxter
Bean
Beans
Beannie
Bear
Beasley
Beatle
Beau
Beauregard
Beck
Beethoven
Beets
Ben
Benji
Benny
Benson
Bentley
Bernie
Beta
Biff
BigRed
Billy
Bingo
Biscuit
BJ (BeeJay)
Blackbean
Blackbird
Blackjack
Blair
Blake
Blaze
Blitz
Blizzard
Blooper
Blue
Bob(Sponge Bob)
Bobby
Bogart
Bolt
Bomb
Bond
Bonfire
Bonsai
Bonzer
Boomer
Booster
Boots
Boss
Boston
Boxer
Bouncer
Bourbon
Bradley
Bran
Brandon
Brandy
Brent
Brian
Brody
Bronco
Brooklyn
Bruce
Brutus
Bubba
Bubby
Buck
Buckles
Buddy
Buffy
Bull
Bullet
Bullseye
Bullwinkle
Burke
Burt
Burton
Buster
Buzz

---
Click on the pictures below for more great ideas for naming your dog.

Grab Our Free Ezine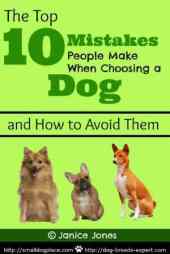 Your Free Bonus for Subscribing.
Get my free email newsletter and take a look at my downloadable ebook, The top Ten Mistakes People Make When Choosing a Dog (and how to avoid them).
Signing up to my newsletter means you'll never miss any news or valuable information from this site.
Newsletters come out about once per month, unless I have something important to bring to your attention.  Happy Reading.