Coronavirus Lockdown and Dogs: How Can It Be Beneficial For Your Dogs?
Coronavirus Lockdown and Dogs    by Amy Rehan     |Published 07-07-2020

For pets who are frequently stuck at home without their owners, life can get pretty lonely and boring. But with different countries and regions declaring a national and local lockdown and travel bans, the lives of our lonely pets might just see a massive turnaround.
With work and other activities that used to make pet owners busy suspended, for now, dogs and pets can spend a lot of time with their owners. They can bond more, and their owners can watch over their pets' health, in addition to feeding them with holistic food like Earthborn Holistic Pet Food.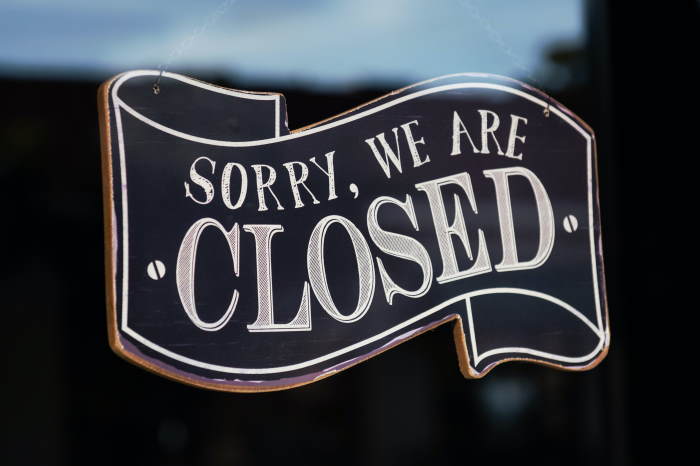 Photo by Tim Mossholder on Unsplash
There are several studies that support the fact that dogs are specifically more susceptible to suffer from the effects of loneliness and isolation.
The irony is that at this time, while people are anxious about the pandemic, dogs are having a ball. If you check your social media account, you'll see different animal lovers sharing pictures of their happy pets.
Animal experts and vets are in unison in expressing that they may be sad about what's happening to the world because of coronavirus, but it's having a great effect on dogs with their owners always at home. 

Dogs as pack animals
Dogs are generally labeled as pack animals. This means that they feel happier when they're surrounded by their own pack -- which means their favorite humans. This also means that leaving your dogs alone in your house is not a very good idea.
Cats, on the other hand, are different. Cats like to form communities instead of going with their packs. They're also more tolerant of being on their own. 

Vets and dog enthusiasts say that if you need to leave your dogs in your house without any human company, do so for four hours or less at a time. While cats are not bothered by being alone, dogs can be at a disadvantage.
The companionship between dogs and their human owners will not benefit the dog alone. Having dogs around in a stressful time is great for people too. 

When animal shelters and pet sanctuaries look for animal parents for animal companions under their care, one of their main concerns is how many hours a day, the would-be owner will be at work each day.
This is why those who are full-time employees are discouraged from taking and owning dogs. These cute and cuddly little creatures can suffer significantly from loneliness. Excessive barking and other nuisances that can annoy neighbors are signs that your dog is suffering from loneliness or separation anxiety.

Coronavirus Lockdown and Dogs:  Accounts of pet owners 
A puppy owner from Cowglen, Glasgow, shared that since she and the rest of her family have been spending so much time at home after the lockdown, their one-year-old puppy is loving their company.
Harris spends his day playing in the family garden and running along their fence, and he is pooped by 7 p.m. He used to walk with his owner by day and spend the rest of the day sleeping. But now, with everyone home, Harris wants to play all day long. 
And since Harris' owner has a home office, Harris would always bring her a ball to throw and play with, especially if his owner was on a call. Harris would love to go out of the garden and incessantly bark to get his owner's attention. 
Another pet owner from Leeds shared that ever since she started working from home, her Boston Terrier has been making sure that she gets out and walks around in the morning.
Betty, the lovely Boston Terrier, also loves to sit on her owner's knee, tirelessly providing her unending entertainment during calls with clients and colleagues. 
Indeed, even if things get gloomy and miserable, there's always something that can remind us not to lose hope. In this case, our dogs.
The world may be in a state of panic and paranoia, but if we all retreat into the comforts of our homes to be with our lovely pets, for a moment, we forget about fear and just live and exist with love. And after this pandemic is over, let's not forget that our animal companions presented themselves as our refuge and stress-reliever. 
Pin for Future Reference
Coronavirus Lockdown and Dogs: Pin for Future Reference
Author Bio (Coronavirus Lockdown and Dogs)
Amy Rehan is a guest post manager at Globex Outreach. Her job is to ensure all guest post projects are completed on time and according to the client's requirements.
Did You Find Coronavirus Lockdown and Dogs Helpful?
Does This Article Deserve Your Thumbs Up?
We always appreciate your support and encouragement.  Your thumbs up means so much to us.  Please like this article.
If you find this page or any page on Small Dog Place Helpful, or useful in anyway, I'd love it if you would click the small heart found on the bottom right of each page.
You can also share or bookmark this page -- just click on the: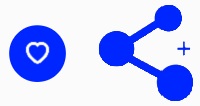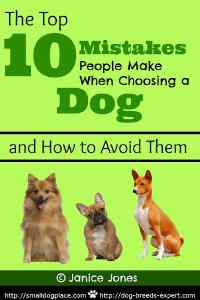 Free Monthly Newsletter
Sign Up for Our Free Newsletter and get our Free Gift to You.

my  E-book, The Top 10 Mistakes People Make When Choosing a Dog (and how to avoid them)