Dog Stairs or Dog Ramps: How to Choose the Best Option?
Last updated 04-10-2023
There are many different reasons why your dog could benefit from using dog stairs or a ramp. 
Senior dogs may have mobility issues that make it harder for them to get around. Some large dog breeds are also prone to hip problems that are worsened by not using dog stairs or a ramp. Many small breeds of puppies need a little extra assistance to get onto the bed or couch safely. 
Whatever the reason, you might be wondering whether dog stairs or a ramp would be best for your dog. Let's explore the differences between them.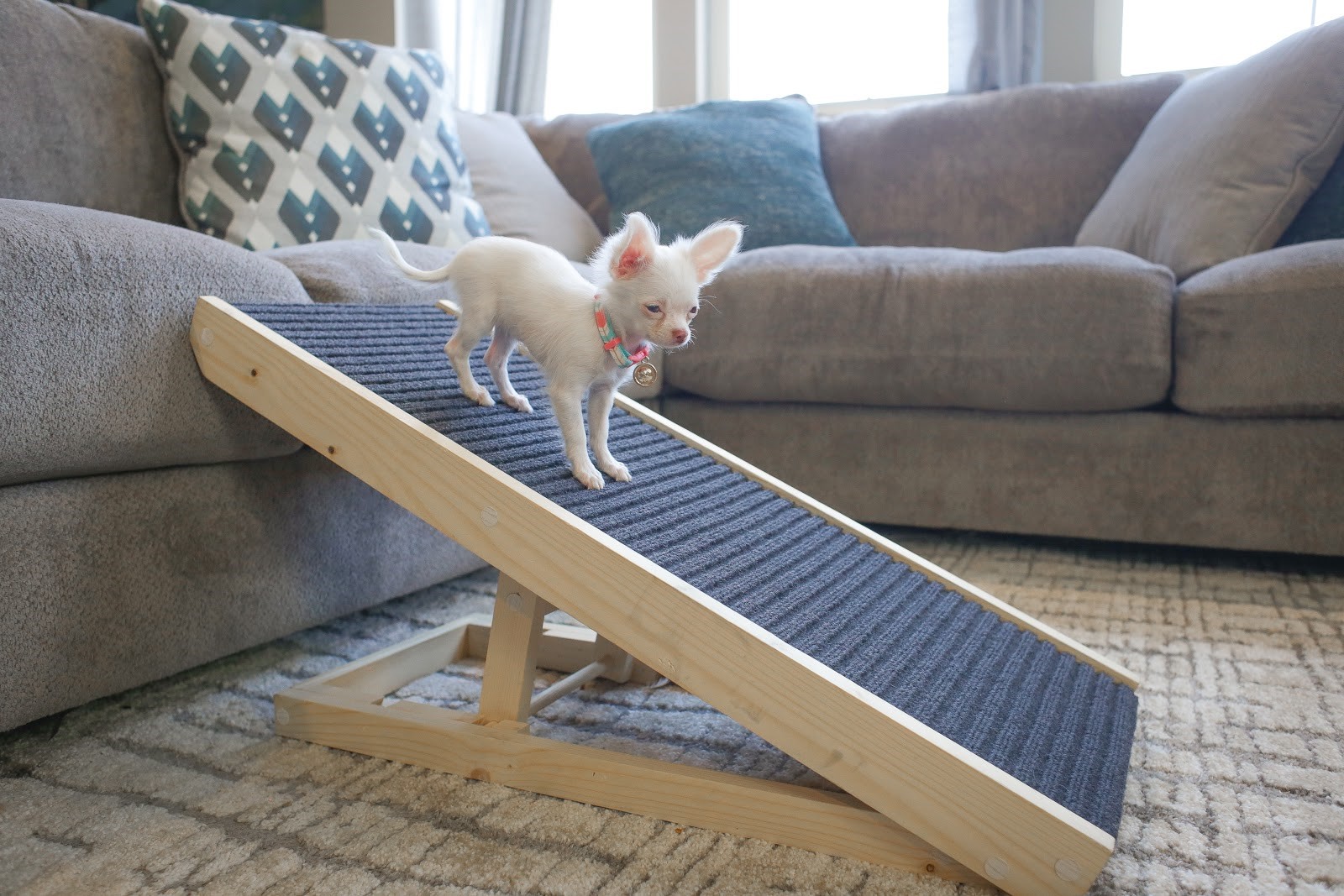 Why should I purchase a ramp or stairs for my dog? 
A dog's joints can only take so much stress. Repetitive motions like jumping and climbing from elevated surfaces can lead to agility problems, joint issues, arthritis, or worse.
Dogs that are very active or breeds such as Golden Retrievers, Great Danes, Bulldogs, Mastiffs, Pugs, and Labradors are already predisposed to having joint problems.
Prevention is key to try and avoid the pain that is caused by these conditions for as long as possible. Starting to use dog stairs or a ramp while your dog is still young will help reduce harmful stress.
You may also try to assist your dog by picking them up. This can be harmful to your own back and joints and result in a dangerous situation if your dog is dropped.
Dogs that are already recovering from an injury may need to use dog stairs or a ramp so they can heal.
For all these reasons and more, a set of dog stairs or a ramp can be necessary to keep both you and your dog safe and healthy.  

What to look for when buying dog stairs? 
It's always important to read the product details for any dog stairs you might be thinking of buying. Knowing the height and weight of your dog will also help to make sure that you buy a 
set that will fit them. Human stairs are usually around 10-12 inches tall per step. If your dog is comfortable climbing regular stairs at home, that height might be perfect for their dog stairs. 
However, if the steps are too high or too far apart, a smaller dog may not be able to use them.  
Larger dogs may give up on using a set of dog steps that are much too small. If your dog is over 45- 65 pounds they will not be able to use lightweight foam options. They should use dog stairs that are more permanent with non-skid bottoms and step grips. A lighter dog or puppy may only need a small transportable or stuffed cloth option.  
What are the pros of choosing dog stairs for your pup?  
Dog stairs are a very common option and can be found in a variety of sizes and price ranges. 
Many pet owners like them because most dogs are already familiar with household stairs and have no trouble getting up or down them. Dog stairs can also come in mobile versions or be made to stay in one place, like at the side of a bed. They are also typically carpeted or have a soft surface to add cushion for your pet. Finally, they can also take up less space than a dog ramp, however, it does depend on the size and brand that is purchased.  
What are the cons of dog stairs?  
Unfortunately, your pup will still need to climb to use dog stairs which can continue to put pressure on their ligaments and joints.
The whole purpose of dog assistance devices is to minimize this kind of stress. Some dogs may also struggle with stairs in general or may be scared to use them due to past traumatic experiences.
In these cases, using dog stairs would not be recommended. The bones and joints of puppies are still growing and even a small set of dog stairs can be too dangerous for them to use.
It is also not recommended to use dog stairs for senior or arthritic dogs as they can feel excruciating pain from being lifted or having to step up at all. 

What to look for when buying a dog ramp? 
Dog ramps can also come in a variety of sizes. It will be important to make sure the ramp that you choose will be high enough for your dog to reach its intended surface.
Choosing a ramp that has an anti-skid grip top will always be helpful to make sure your dog doesn't slip. Consider where you will be using the ramp in your home and if you will also need one that can be used outside.
If you are planning on taking the ramp with you while traveling, a foldable ramp that is light and sturdy will also be important.  

What are the pros of choosing a dog ramp for your pup? 
Dog ramps are much better than stairs because they don't put added pressure on your pup's joints. Inclined walking is usually comfortable for all dogs and is much safer than stairs for puppies and senior dogs who may experience pain flairs.
Some dog ramps can fold flat which makes them very easy to transport and store. Many ramps are also adjustable which means they can be used to accommodate a variety of heights for one dog.
Finally, when set up properly, dog ramps are usually much more sturdy than dog stairs and many times are made from higher-quality materials.  

What are the cons of dog ramps?  
It may take some practice to get your dog used to walking on a ramp, however, most dogs can become comfortable fairly easily.
Dog ramps can also be more expensive than dog stairs because ramps can't be made out of cheaper materials like stuffed fabric. If you are looking for a particular aesthetic, dog stairs may offer a wider variety of designs and styles. 

Should you buy dog stairs or a dog ramp? 
Dog stairs can be a good option if your pet is average-sized and in good health. They can also be more cost-effective since there are so many types, styles, and quality opinions. 
But they still put pressure on your dog's joints and can be risky for puppies and senior dogs. 
Most dogs who need climbing help are already struggling with pain or are predisposed to developing problems in the future. This is why ramps are the best and safest option for your dog!
Does This Article Deserve Your Thumbs Up?
We always appreciate your support and encouragement.  Your thumbs up means so much to us.  Please like this article.
If you find this page or any page on Small Dog Place Helpful, or useful in anyway, I'd love it if you would click the small heart found on the bottom right of each page.
You can also share or bookmark this page -- just click on the: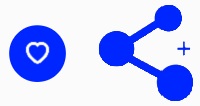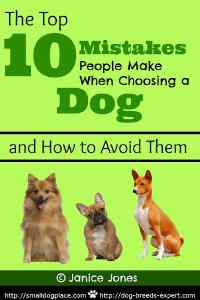 Free Monthly Newsletter
Sign Up for Our Free Newsletter and get our Free Gift to You.

my  E-book, The Top 10 Mistakes People Make When Choosing a Dog (and how to avoid them)