Girl Puppy Names Beginning with W
Girl Puppy Names Beginning with W    By Janice Jones   |Published 10/21/2019
Want to go beyond the typical girl puppy names beginning with w such as Winnie, Wilma, and Wags?  Let's look at all the ways we could name a female dog if we wanted the name to begin with W.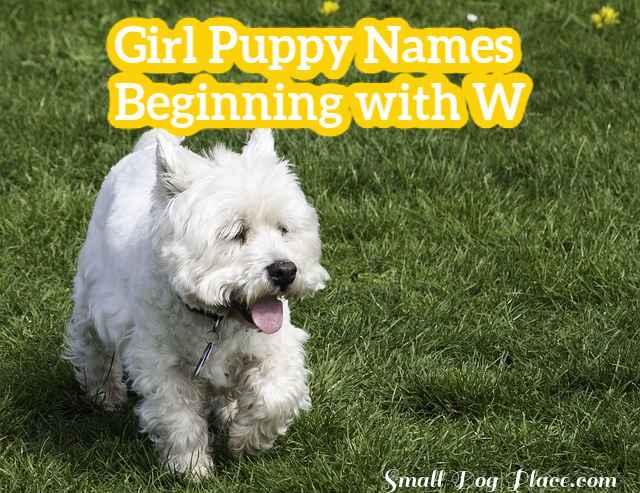 Girl Puppy Names Beginning with W
Traditional Feminine Names
Here are some feminine names you will find used for human babies.  Since our little dogs are often our "babies," it is not surprising that pet parents chose a tradition human name.
Willow
Wendy
Wilma
Whitney
Winter
Wanda
Winnie
Winona
Wendalin
Wyn
Wolf
Waseme (African)
Girl Puppy Names Beginning with W based on Food and Drinks
Dog names based on food or drinks always translates into creative puppy names.  Whatever your feelings for food or drinks, both food and puppy kisses seem to trigger emotional reactions in most people.  Why not choose Wonton for your Chinese dog or Wassail for a Christmas puppy.  
Wafer
Waffle
Wasabi
Walnut
Weenie
Whiskey
Wonton
Wishbone
Wassail
Wibble
More Interesting Female Names Beginning with W
Here's a group of names, some of them you will recognize from movies, books, or celebrities.  Look for the animals in all of us or the birds that frequent our backyard bird feeders.
Sometimes, things just strike you as perfect.  Wonka?  Maybe you have a chocolate colored puppy that needs a name.  
Does the name Wild Thing remind you of a favorite children's book, or a Rock-n-Roll hit from the 1960s.'
Things always seem to have more than one meaning, but the one that means the most to you is going to be the most personalized dog name.  Woodstock?  A little yellow bird or a famous rock concert?
Waynoka Native American

Whoosie
Wiggy
Wicca
Wonka
Winfrey
Winn-Dixie
Wilhelmina 
Whoopie
Wild Thing
Watusi
Waco
Wednesday
Waverly
Winner
Wallaby
Whale or Walrus (not very flattering but cute for a tiny dog)
Wombat
Wren
Woodstock
Waggle
Wildfire
Wisteria
Wink
Waltz
Wheelie
Winta
Whiz kid
Wingding

Interesting Phrases that would make Great Registered Names
If you purchased a puppy that requires a registered dog name, why not pick something with a little flare, even if that amazing puppy of yours is not going to be a star in the show ring. 
The puppy's registered name doesn't need to be the same as her call name, but it could be related.  For example your sweet little puppy might be registered as "wish upon a star, and her call name could be Starr.
A registered name such as Wots up Doc could translate to Bugs.
Walk on the Wild Side, name her Walker
Wing and a Prayer, maybe Angel as a call name?
Wishful Thinking
Wish upon a star, her call name could be Starr
When Lightening Strikes or 
Wots up Doc or Buggs for short
Witchy Woman
Wild Child
Wake up little Susie, with the natural call name of Susie
We will rock you
Does This Article Deserve Your Thumbs Up?
We always appreciate your support and encouragement.  Your thumbs up means so much to us.  Please like this article.
If you find this page or any page on Small Dog Place Helpful, or useful in anyway, I'd love it if you would click the small heart found on the bottom right of each page.
You can also share or bookmark this page -- just click on the: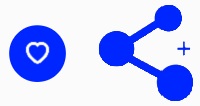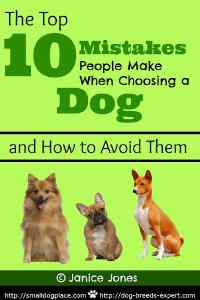 Free Monthly Newsletter
Sign Up for Our Free Newsletter and get our Free Gift to You.

my  E-book, The Top 10 Mistakes People Make When Choosing a Dog (and how to avoid them)