Girl Puppy Names Beginning with M

Last Updated October 17, 2019
Here is your list of Girl Puppy Names Beginning with M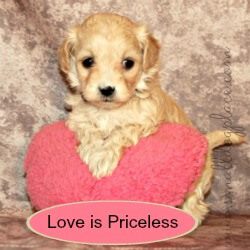 If you are here on Girl Puppy Names Beginning with M, you are likely ready to adopt or purchase a new puppy or older dog.  I'm also guessing that you want to make the best decision possible so you are the kind of person that always does his/her due diligence.
Great.
I hope I can help.
Rules for Naming a Dog
The rules are quite simple but very important to follow. You probably have seen these general guidelines before, but I'll mention them briefly here.
Two syllable names are the easiest for dogs to learn
Try not to use the same or similar sounding names of family members or other pets.
Do not pick names that sound like training commands (sit, stay)
Don't use a name that would be offensive.  Remember you may need to call your dog in public.
Unless you live alone and this will be your puppy, be sure that everyone in the household agrees with the name.
Once you decide on a name, stick with it.  It's often fun to come up with nicknames but that just confuses the dog.
Try it out on your puppy and see how he responds.  
Did you know that three of the most popular girl puppy names begin with M?  
Molly  -  Maggie  -  Mia

They aren't the only great girl names.  Keep Scrolling.
Cute Girl Puppy Names Beginning with M

The list of girl puppy names below includes real human names but doesn't stop there.  You'll find a couple names based on food just in case you're a foodie.  You might even encounter a drink name that any puppy would love to own.
There are some very common names and then there are some unique unusual names that would make a great name for a female puppy.
- M -

Macy or Maci or Macee or Macie
Mada
Maddie / Maddy
Mae
Madison
Maggie
Magic
Magpie
Maho
Mai Tai
Maisy
Maj
Maja
Makayla
Malena
Mali
Mallory
Malou
Mamie
Mandy
Mango
Mani
Manto
Mara
Marcy or Marci
Marge
Marlo
Magnolia
Maleficent or Mal for short
Mardi
Margo
Margot
Mariah
Marley or Marlee
Marsha
Marshmallow
Martini
Marvel
Mary
Mascot
Mate
Matrix
Maude
Maui
Maxie
Maxine
Maya
Mazzi
Meadow
Meagan or Megan
Meatball
Meatloaf
Medina
Meeko
Meg
Melody
Mercedes
Mercy
Meredith
Merida 

Mia
Mica
Michelle
Midge
Midnight
Mieko
Miki
Mila
Mildred
Miley
Millie
Mimi
Mimosa

Mindy
Minnie
Mira
Miranda
Misha
Missy
Misty
Mitzy or Mitzie
Mittens
M & M
Mocha
Mojito

Mollie

Molly
Mona
Mona Lisa
Montana
Moodle

Morgan
Moonbeam
Moonshadow
Moonlight
Mopsy
Morgan
Moxie
Moya
Mudd
Muffin
Muffy or Muffie
Muggs
Mulberry
Munchkin

Myra
Does This Article Deserve Your Thumbs Up?
We always appreciate your support and encouragement.  Your thumbs up means so much to us.  Please like this article.
If you find this page or any page on Small Dog Place Helpful, or useful in anyway, I'd love it if you would click the small heart found on the bottom right of each page.
You can also share or bookmark this page -- just click on the: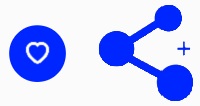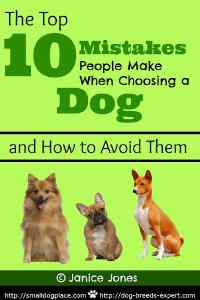 Free Monthly Newsletter
Sign Up for Our Free Newsletter and get our Free Gift to You.

my  E-book, The Top 10 Mistakes People Make When Choosing a Dog (and how to avoid them)