Girl Puppy Names Beginning with U-V:  Unique, Unusual, Ultra-feminine
By Janice Jones     |Last Updated January 29, 2020
If you found yourself on this page, Girl Puppy Names Beginning with U-V, you are no doubt looking for something a bit out of the ordinary and not your typical Bella, Sophie, or Daisy.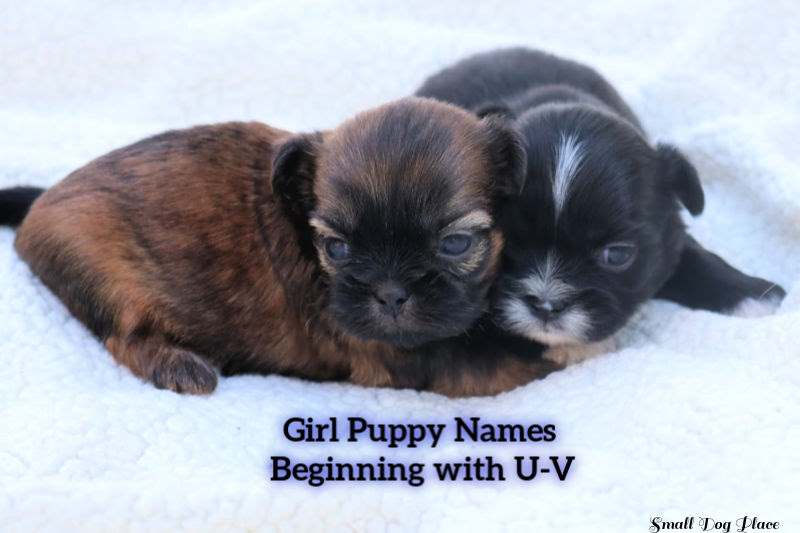 Girl Puppy Names Beginning with U-V
In the English language, there are obviously fewer great names that begin with either U or V, there are still some great choices for those who prefer the extraordinary.
If you can't find what you are looking for on this page, may we suggest you check out our other dog names pages for more ideas and for suggestions on how to name your puppy. 
Got a boy dog, check out these suggestions for boy dog names.

Want a dog's name based on your breed's country of origin?
Want your dog's name to reflect her color? Check out our dog name pages reflecting color of hair.
Girl Puppy Names Beginning with U-V 
Beginning with U
Udele (Egyptian: Meaning Another form of Hathor)
Uhu (German, meaning Noble Leader)
Uki (Japanese meaning moon)
Ula (Irish meaning sea jewel)
Uli (Teutonic, meaning the noble land)
Uma (African meaning second daughter)
Una (Latin, meaning one; united)
Unice (English, a form of Eunice)
Upton (English, meaning upper settlement)
Uri (Latin meaning Urban, lives in and belongs to the city; implies sophistication)
Uriel (Hebrew for God is my Light)
Ursa (Hebrew, meaning God is my light)
Ursula (From the Shakespearean play Much Ado About Nothing)
Usha (Hindi for sunrise)
Uta (German meaning rich or Japanese meaning poem)
Utina (Native American meaning woman of my country)
Beginning with V
Vala (German)  singled out.
Valda (German) famous ruler
Vanessa (Greek, meaning "butterfly")
Varda (Hebrew) rose
Veda (Sanskrit) sacred lore or knowledge
Vega (Arabic) falling star
Velma (German) a familiar form of Wilhelmina
Venus (Latin) love
Victoria royal name and also the Roman goddess of victory, has had a reputation as being stiff and uppity...
Veronica French: From the alder grove
Violet Hindi: Happy girl
Vivian Spanish Origin
Vera Italian: Place name for a town in Italy and also an area in southern California
Valeria Hindi: King of the demons
Veda Latin: Lively
Vara Greek: Butterfly
More Girl Puppy Names Beginning with U-V 
Uno (a card game, and it means one in Spanish)
Valkyrie (Nordic female warriors)
Vampire (name your black dog this)

Velma (Scooby Doo)
Venus (like the Planet)

Vera (All Dogs Go to Heaven)

Veto (A great name for that dog that loves to disagree)
Violet (Peanuts)
Viper (a small poisonous snake found in Europe)

Visa (a credit card, great for an expensive dog)

Voltron (defender of the universe)
Vulture (also a very large bird)
Place Names (Girl Dog Names)
Virginia (State in the US)
Vegas (as in Las Vegas, a city in Nevada)
Venice (Italy)
Victoria (Several locations, world-wide)
Verona (a city in Italy)
Vista (a city in California, USA)
Vail (a city in Colorado, USA)
Vega (a city in Texas, USA)
Viola (a city in Wisconsin, USA)
Does This Article Deserve Your Thumbs Up?
We always appreciate your support and encouragement.  Your thumbs up means so much to us.  Please like this article.
If you find this page or any page on Small Dog Place Helpful, or Useful in anyway, I'd love it if you would click the small heart found on the bottom right of each page.
You can also share or bookmark this page -- just click on the: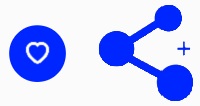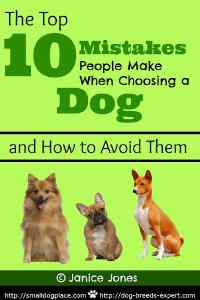 Free Monthly Newsletter
Sign Up for Our Free Newsletter and get our Free Gift to You.

my  E-book, The Top 10 Mistakes People Make When Choosing a Dog (and how to avoid them)