Girl Puppy Names Beginning With K

Last Updated October 17, 2019
Here is the list of girl puppy names beginning with K.

Check our other dog names pages for more ideas and for suggestions on how to name your puppy. 
Got a boy dog, check out these suggestions for boy dog names.
Girl Puppy Names Beginning With K
Cute Girl Puppy Names Beginning With K

- K -

By Janice Jones   |Last updated October 17, 2019

Kacy
Kahlua
Kala
Kalie
Kanchi
Kandy
Kanga
Kara
Karla
Kasi
Kass
Kat
Katherine or Kath for short
Katie / Katy
Katydid
Kaycee
Kaylee
Keaton
Keba
Kedi
Keelin
Keely
Keeper
Keeva
Kei
Keiko
Keitha
Kelin
Kelly
Kendal
Kendra
Kenley
Kerry
Kesha
Khaki
Kia
Kibble
Kibbles
Kiddo
Kierra
Kiki
Kika
Kiley
Kilo
Kimba
Kimi
Kimberly or just Kim
Kimmy

Kina
Kira
Kirscha
Kiss
Kisses
Kissie
Kit
Kitty
Kizzie
Koko
Kora
Korah
Kori
Koto
Krissie
Kristel
Kristin
Kumon
Kya
Kyla
Kylie
Kyra
Kylee
Unusual Girl Puppy Names Beginning with K
If you're looking for something a bit different, I've collected some ideas for you to consider.
Karat - for a diamond of a girl
Kimono - for a Japanese breed
Ketchup - great name for a red dog
Koala - mammal
Kiwi - fruit

Kimchi - For anyone who loves Korean Food

Kanga (from Winnie the Pooh)
Kilo (weight measure)
Koa (Large Hawaiian tree)
Kodiak (Large Bear)
Koko (a hefty Gorilla)
Kahlua - Liqueur 

Kona - Coffee 

Krypton - an element

Khaki - Clever for a tan or blonde colored dog

Kula - means Gold in Hawaiian

Kuro - Japanese meaning black
Karo - Karo Syrup for a very sweet girl
Kaya - Japanese for "pure"
Kitkat - a type of candy bar;  try it on a brown dog

Kakia: Spirit of the voice; perfect for a talkative dog
Kabuki - for your Japanese bred dog

Karpo: Goddess of the fruits of the earth
Kindle: Amazon's famous book reader
Kiska:  Island in Alaska
Knuddel - German for cuddles
Kodak - for the dog who loves to have her picture taken
Kenya - country in Africa
Cathey From Tennessee, U.S.A.
Suggested the name,
Kokomo
Thanks Cathey

Do You Have A Good Name to Add?

There are so many great names.  Have we forgotten a name or two?  Please let us know and we will add your special name.  Click here to contact us.
Paula from the U.K. is naming her new Shih Tzu/Lhasa hybrid, Lilliput from Gulliver's Travels.  Lilli will make a great nickname.
Need more ideas to make that all important decision?  
Does This Article Deserve Your Thumbs Up?
We always appreciate your support and encouragement.  Your thumbs up means so much to us.  Please like this article.
If you find this page or any page on Small Dog Place Helpful, or Useful in anyway, I'd love it if you would click the small heart found on the bottom right of each page.
You can also share or bookmark this page -- just click on the: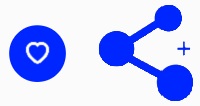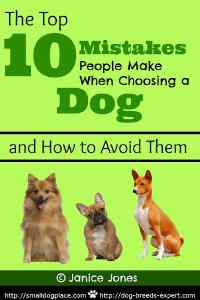 Free Monthly Newsletter
Sign Up for Our Free Newsletter and get our Free Gift to You.

my  E-book, The Top 10 Mistakes People Make When Choosing a Dog (and how to avoid them)
If you enjoyed this page, I'd love it if you'd let me know.  Just click the button below.  Thank you.
Sharing is Caring