Girl Puppy Names Beginning with L
Girl Puppy Names Beginning with L

By Janice Jones   |Updated 10-29-2023
Here is your list of Girl Puppy Names Beginning with L
Check our other dog names pages for more ideas and for suggestions on how to name your puppy. 
Got a boy dog, check out these suggestions for boy dog names.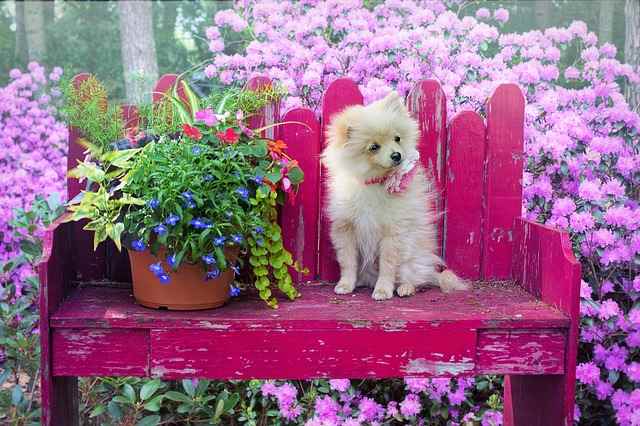 Girl Puppy Names Beginning with L
Cute Girl Puppy Names Beginning With L

What do you think of when you look at cute girl puppy names beginning with L?  Many people's first thoughts include
Lucy
Lola
Luna
Lady
Lily
Lexi
Lulu
Leia
Lacey
Lassie (for those nostalgic dog owners)
These names always make the top 100 lists no matter what source you seek. OK, the name Lassie didn't make the cut but for the Shetland Sheepdog lover, this name always comes to mind.
How do you choose a great girl puppy name beginning with L.  Should it be girly and diva sounding?  Should it reflect the real personality of the puppy?  The color of her hair?  Something totally unique?
Rules for Naming Your Dog
There are not many rules but they should be followed:
Choose a one or two syllable name, but no more than 3 syllables
Pick a name that doesn't sound like anyone else in the household
Choose a name you can live with for at least 12 to 15 years.
Choose a name that you don't mind sharing with your vet, groomer, dog walker or pet sitter.
- L -

We've combined feminine names with names based on size and appearance and famous dogs to create a complete list of girl puppy names beginning with L.
Lace
Lacy
Ladee
Ladona
Lady
Ladybug
Laffy Taffy
Lagoon
Laila
Lala
Lali
Lallie
Lambchop
Lanie
Lapis
Lara
Laretta
Larissa
Lassie
Lata
Latte
Laura
Laurel
Lauren
Layla
Lea
Leah
Leda
Leela
Leena
Leia
Leila
Leika
Lentil
Leona
Lequoia
Leshia
Leslie
Leto
Letti or Letty
Lexie
Lexus
Lian
Libby
Liberty
Libra
Licorice
Lida
Lil
Lil Bits
Libby
Lilo
Lily
Lima: Roman goddess of the threshold
Limbo
Li Ming
Lin
Lindsay
Ling
Ling Ling
Liny
Lipstick
Lisa
Lita
Little foot
Little one
Liz
Lizzie or Lizzy
Locket
Logan
Lois
Lolita
Lola
Lollipop
Lolly
Lona
London
Lonnie
Lora
Lorah
Loretta

Lori
Lotta
Lottie
Lotus
Luba
Lubie
Luby
Lucia
Lucille
Lucky
Lucy
Lui Lui
Lulu
Luna
Lunar
Lyla
Lyndsy
Lynn
Lynnette
Lynx
Lyra
Lysa
Debbie from New York (USA) named her dog Loni, meaning Lion's Daughter.
Gia from New York (USA) named her two new Shih Tzu puppies, 
Lyra and Leeloo
Lyra Belacqua from the His Dark Materials trilogy by Philip Pullman
Leeloo is Leeloominaï Lekatariba Lamina-Tchaï Ekbat De Sebat (A.K.A "Leeloo") as she is one of the Supreme Beings of the Universe. She was sent to Earth in corporeal form to become the Fifth Element, the final piece of a powerful weapon to destroy the Great Evil.

Paula from the U.K. is naming her new Shih Tzu/Lhasa hybrid, Lilliput from Gulliver's Travels.  Lilli will make a great nickname.
Do You Have A Good Name to Add?

There are so many great names.  Have we forgotten a name or two?  Please let us know and we will add your special name.  Click here to contact us.
Does This Article Deserve Your Thumbs Up?
We always appreciate your support and encouragement.  Your thumbs up means so much to us.  Please like this article.
If you find this page or any page on Small Dog Place Helpful, or useful in anyway, I'd love it if you would click the small heart found on the bottom right of each page.
You can also share or bookmark this page -- just click on the: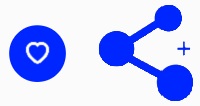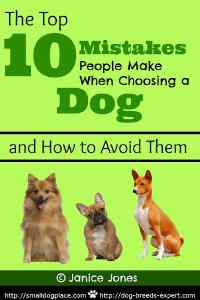 Free Monthly Newsletter
Sign Up for Our Free Newsletter and get our Free Gift to You.

my  E-book, The Top 10 Mistakes People Make When Choosing a Dog (and how to avoid them)