Girl Dog Names Beginning With E
Lovely Girl Dog Names Beginning with E
By Janice A. Jones | Last Updated January 29, 2020
Your list of girl dog names beginning with E is published below.  Don't forget to check out some of our other dog names pages if you can't find that perfect name.
Elegant and easy to roll off the tongue, these names are a combination of traditional female names, clever but appropriate dog names, a few that sound great, and the final group of dog names are those that are unusual.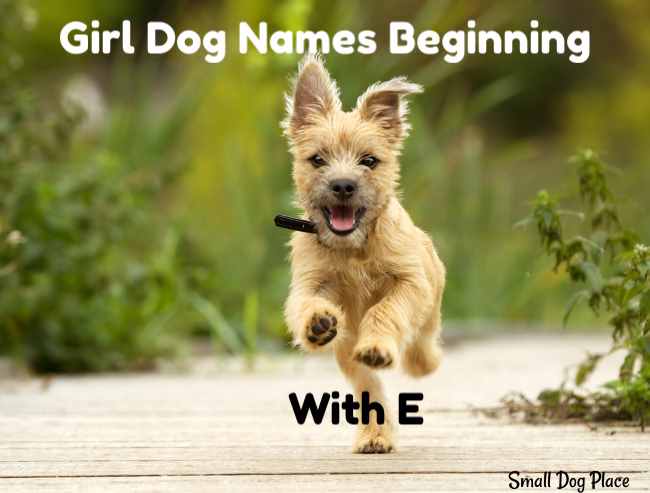 When choosing a dog name for that new best friend, always say the name out loud several times to see how natural it will roll off your tongue.

Keep in mind these simple suggestions:
One or two syllable dog names are best but don't overlook the possibility of a three syllable name if you love the way it sounds.
Choose a name you can live with for the next 15 years.  If you want to make up nicknames later on, that's fine, but the main name should be something that will withstand the test of time.
Don't name your dog the same or similar name as someone in your household.  Even similar first syllable sounds can get confusing to dogs.  (Dan and Dana)
Try it out on your dog and watch the reaction you get.
You can start at the dog names index or check out some of these other pages.
Dog Names with a Nautical Theme
Unusual Dog Names Based on Science
Girl Dog Names Beginning with E
Eagle

Eater
Ebony
Echo
Éclair
Eclipse
Eda

Edamame

Edda
Eden
Eden
Edith
Edna

Eggnog
Eggroll
Eggo
Egypt
Eiffel

Elaine
Elda
Eleanor
Elf

Elie
Elisa

Elinor
Elise
Elk
Elizabeth
Ella
Ellen
Ellie
Elly May
Elm
Elsa

Eloise
Elvira

Ember
Emily
Emma
Emerald
Emery
Emmy
Empress

Enchilada

Enya

Epcot
Erin

Eris



Ernie
Esmeralda

Espresso

Ester
Etta
Ettie

Eudora

Europa
Eureka

Euro
Eva
Eve
Evita

Ewok
Excel
Don't forget to 
Check our other dog names pages for more ideas and for suggestions on how to name your puppy. 
Got a boy dog, check out these suggestions for boy dog names.
Want a dog's name based on your breed's country of origin?
Want your dog's name to reflect her color? 
Does This Article Deserve Your Thumbs Up?
We always appreciate your support and encouragement.  Your thumbs up means so much to us.  Please like this article.
If you find this page or any page on Small Dog Place Helpful, or useful in anyway, I'd love it if you would click the small heart found on the bottom right of each page.
You can also share or bookmark this page -- just click on the: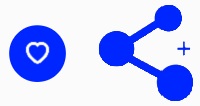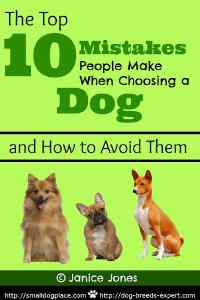 Free Monthly Newsletter
Sign Up for Our Free Newsletter and get our Free Gift to You.

my  E-book, The Top 10 Mistakes People Make When Choosing a Dog (and how to avoid them)