Do Dogs Need a Dog Bed?
Do Dogs Need a Dog Bed?  by Alaaddin Sarac    |Last Updated 08-26-2021
Does my dog necessarily need a dog bed? Do I have to go through that struggle of picking the right dog bed for him? These questions are commonly asked by most of the dog owners. 
Many pet parents also think that their dog can just sleep anywhere. But that is not true at all, because sleeping on the floor is not very healthy for dogs. Considering you are in search of a dog bed, you also do not want your dog to sleep on your newly bought sofas or your very personal mattress. 

Well, to answer your question shortly, we can say that dogs need beds just like we do. Because dog beds are very beneficial for both the pet parent and the pet for many reasons we will touch upon in this article.
Buying a dog bed is not easy, so do not think that you can just buy whatever pops up first on the net. Well, you might still be thinking that does your dog even need a dog bed. Because you see him happily lying on the couch or sleeping on the floor. But believe us, he does need a dog bed. 
Many Types of Dog Beds:  Which One is right for my dog?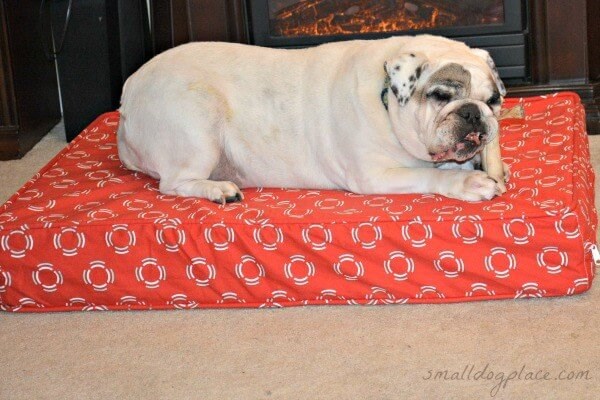 What happens when your dog won't sleep on the bed that you bought him?  If he refuses the bed, then it does not matter if he has one or not. So, make sure that you get the right dog bed for your canine friend. There are a lot of different types of beds in the market. Think about your dog's physical needs, as well as his emotional needs.  Comfort should also be considered when choosing the appropriate type of dog bed. 
Consider your options.  There are waterproof dog beds, orthopedic dog beds and even dog beds for dogs that love to burrow. You can even select a bed based on the temperature: Cooling beds for hot days and warming beds for dogs that get cold. 
There are round beds, rectangular beds and ones that are flat or surrounded by bolsters. When you add into the mix all the available colors and fabrics available, choosing the right dog bed becomes quite a task.

Let's look at the benefits of dog beds and why your dog actually needs one.
Why Does My Dog Need a Dog Bed?
1. Your dog will have a place that he can claim his own
As you might know, dogs love to claim their territory. Living in a house full of human beings, dogs might feel like they do not belong there. A dog bed will definitely be a solution to this problem because his bed will be the place where he can claim his own.
Dogs also need some alone time. When yours need to just chill out by himself, he can retreat to his bed. Also, you might have some places in your house that you want your dog to keep away from. He might love to sleep in those places, and a dog bed will definitely keep him away. 
He might love to sleep on your bed, for instance. And you might find it annoying or bothering. A dog's bed that matches your dog's nighttime needs will prevent him from disturbing you or destroying something else he's trying to nap on.
2. Dog beds are the healthiest option of a sleeping place for dogs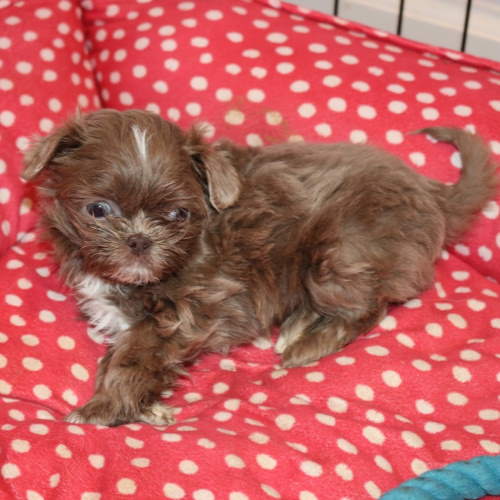 Sleeping on a hard floor will absolutely result in long-term damage to your dog's overall health. On the other hand, if your dog already has hip dysplasia, arthritis, or other structural ailments, an orthopedic dog bed is a must to purchase. Orthopedic beds are used to help those dogs with special needs and ease their pain.
If your dog is getting older, he also gets more prone to these joint and muscle problems. It will be a wise idea to give your dog a nice and comfortable orthopedic dog bed to prevent further issues. 
3. Let's admit it, dog beds are cleaner than the floor.
We are not saying that you do not clean your house well. But let's be honest and admit it, no matter how often you clean your house, floors are not the best place to sleep. Would you sleep on the floor? Probably not. 
Making your dog sleep in a proper place by providing him with a dog bed, you can also keep his fur clean. However, when he gets outside, he might bring some mud and mess with himself. That is probably another problem for you. For that reason, you should also pick a dog bed that has removable and washable covers.
Just washing his bed will be relatively easier than trying to clean all of the furniture with a hand roller or vacuum cleaner.
4. Your Sleep Habits Will Improve
Another aspect of being a dog owner to admit: sleeping with your dog is not as comfortable as you would imagine. If you are sleeping with your dog for most of the nights, you are more likely to wake up unsatisfied from the last night's sleep. 
We are not saying that you should keep your dog away from the bedroom at all costs. You just need to buy him a dog bed that he can claim as his territory and place it in your bedroom if you want. It is also a known fact that the presence of a dog improves human sleep quality.
The problem with sleeping with a dog is, they do not have the same sleep cycle length as us. So they sleep less soundly and tend to move around more and interrupt our sleep cycle. If you have more than one dog and they are free to go in and out of the bedroom as they please, the situation gets worse. A puppy's sleep is even more erratic. 
Conclusi̇on: Do Dogs Need a Dog Bed?
You might be thinking that your dog is sleeping on the floor without any problem, or he chooses to cuddle with you at night. But most of the dogs need a dog bed that can claim as their own place and bed.

So, yes, your dog actually needs a dog bed. We know dog beds might be pricey and require a lot of effort to pick one, but do this favor for your animal companion and pick a right dog bed for him. 
There are different styles and types of dog beds. They can be produced as simple as a pillow, or they might have more complex and study structure as a cot style bed. You can filter down or up your options according to your design idea, taste, money and other furniture in the house.
You can also try to get a similar bed if your dog has showed some interest in another pet's bed. Also, you can observe him throughout the day and around the house and make notes of what kind of fabric or material he likes to sleep or lay on.
Author Bio: Do Dogs Need a Dog Bed?
Bio: Alaaddin Sarac has been an avid dog enthusiast since childhood. He started buypetsupplyonline.com in hopes of helping owners find answers to questions he had after owning his first dog.

Does This Article Deserve Your Thumbs Up?
We always appreciate your support and encouragement.  Your thumbs up means so much to us.  Please like this article.
If you find this page or any page on Small Dog Place Helpful, or useful in anyway, I'd love it if you would click the small heart found on the bottom right of each page.
You can also share or bookmark this page -- just click on the: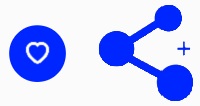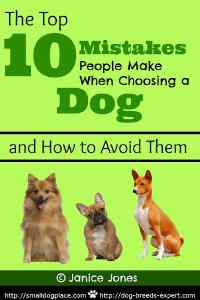 Free Monthly Newsletter
Sign Up for Our Free Newsletter and get our Free Gift to You.

my  E-book, The Top 10 Mistakes People Make When Choosing a Dog (and how to avoid them)