Girl Puppy Names N to P

Need some great Dog Names?  Here is our girl puppy names N to P page to help you on your search for the perfect name. 

Check our other dog names pages for more ideas and for suggestions on how to name your puppy. 
Got a boy dog, check out these suggestions for boy dog names.
Love Disney?  Why not pick a Princess Name for your little Girl.
Is your little Diva really a goddess?
Find yourself calling that sweet little furbaby, "Dumplin, Muffin, or Sugar? 
---
---
Girl Dog Names N to P

-N-

Nadie
Nanna
Napa
Needles
Nelly
Nestles
Nevada
Newton
Nibbles
Nikki
Nipper
Nisha
Noel
Noodles
Norma
Nora
Nova
Noya
Nutmeg
Nutter butter
Nyla

-O-

Obie
October
Odessa
Okra
Ola
Olivia
Olive
Olivoil
Olga
Onyx
Oona
Opal
Ora
Orca
Orchid
Oreo
Orient
Orphan (Annie)

-P-

Paddy
Paige
Paisley
Pamela
Pami
Panda
Pandora
Pansy
Panther
Papoose
Paprika
Payton
Pepsi
Paris
Parker
Patches
Payton
Peaches
Peanut
Pearl
Pebbles
Peewee
Peggy
Penelope
Penny
Pepper
Peppermint
Persia
Pez
Phantom
Phoenix
Pickles
Ping
PingPong
Pinot
Pippi
Pisces
Pixy Stix
Pizza
Polly
Pom Pom
Pooh
Popcorn
Porsha
Quick Rules for Choosing a Dog Name
Short is Good:  Dogs usually hear the first syllable.

Words ending in an "a" or "e" sound work well.
Two syllable words are easiest to teach.

Choose a name you can hear yourself shouting down your road (You never know when your sweet little fur ball is going to take off.)
Return from Girl Puppy Names N to P to Home

Grab Our Free Ezine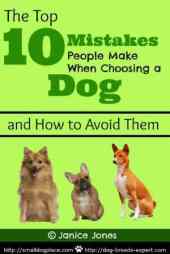 Your Free Bonus for Subscribing.
Get my free email newsletter and take a look at my downloadable ebook, The Top Ten Mistakes People Make When Choosing a Dog (and how to avoid them).
Signing up for my newsletter means you'll never miss any news or valuable information from this site.
Newsletters come out about once per month unless I have something important to bring to your attention.  Happy Reading.