Popular Pet Names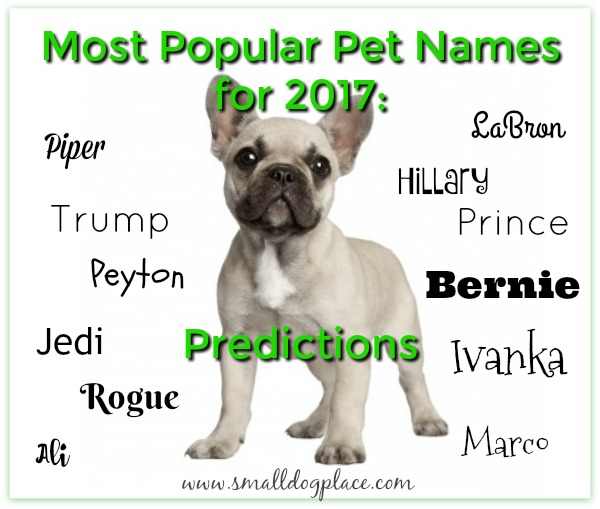 Most Popular Pet Names in 2017: Predictions
Popular pet names are always a great choice if you are getting a new dog in 2017. 
From Pop culture, politics, to favorite Sports icons, if you want some just a bit more unique than last years' popular dog and cat names, sit tight, as we have some suggestions.
Our dogs are as much a part of our family as the two-legged members of our households, right? So it's only natural that we should spend a lot of time figuring out names that reflect who we are and who we want them to be.
When it comes to pet-name popularity, Fido and Fluffy are out in place of other more personality-driven monikers.  Move over Max, Sam, Bella, and Molly.  After all, choosing one of these very popular names could get you trampled, when you call your dog at the dog park as the 15 Bellas in the park come running.

This past year with all its ups and downs, surprises, and current events has provided much inspiration for many new pet names.
According to Rover.com the most popular dog names, last year were
Boys
Max
Charlie
Jack
Cooper
Buddy
Rocky
Bear
Duke
Oliver
Toby
Girls
Bella
Lucy
Daisy
Lola
Sadie
Luna
Maggie
Bailey
Sophie
Molly
Popular Pet Names 
For All your Political Pundits
Politics, for one, has entered households and spurred on creative new pet names ideas. 
Donald or Obama may be obvious choices; there are plenty of other names of famous people on the national stage. 
They are likely to be big hits with pet owners. Of course, the names that politicians give to their pets are always good choices, too.
Think:  Hillary, Bernie, Trump, Jeb, Marco, Cruz, Carly, Ivanka, Melania, Tiffany (Tiff for short), Barron
---
Are you a Pop Culture Junkie?
2016 provides plenty of new names from which to choose.  Take movies, for example; Star Wars has found a modern-day resurgence, as has names associated with its characters.   
Many of the best Star Wars Characters have rather long complicated names that may be too much for a dog, but there are some great short, snappy names, perfect for a dog.
Think:  Ben, Obi, Han, Luke, Leia, and of course, Jedi

---
Have a favorite TV Show or Movie?
If you are an avid Harry Potter fan, think girl names such as Luna or Fleur. 
Don't forget Primrose or Rue from the Hunger Games.
Popular TV shows can also provide plenty of names for our four legged friends. 
For boy dogs, you could name them Daryl (Walking Dead), Asher (How to Get Away With Murder), Cooper (Big Bang Theory) or Ezra (Pretty Little Liars) 
For your girl dogs, think Aria or Spencer from Pretty Little Liars or Piper  (Orange Is the New Black)
---
Prefer a Laugh or Two?
If you prefer a laugh or two, consider a comedian's name such as Tina (Fey), Joe Pera (either name will work) or Patton Oswald.  (I'd personally pick Patton!)

---
Sports Fans, Fear Not
Sports provides inspiration, too and are available from all over the globe.  We chose from among the famous in the United States.
Think: 
Brady (Tom Brady, NFL)
Peyton (Peyton Manning, NFL)
LaBron (LaBron James, (NBL)
Jordan (Michael Jordan, NBL)
Sidney (Sidney Crosby, NHL)
Tiger (Tiger Woods, PGA)
Serena (Serena Williams, Tennis)
---
Paying Tribute
We, as the world, mourned the loss of many famous people who passed in 2016 and if you are a fan or admirer, what better way to immortalized that special person than to pay tribute by naming your cherished dog. 
Think 
Ali, (Muhammad Ali)  Heavyweight champion
Prince   Singer
Glenn (John Glenn)  Former astronaut and statesmen
Wilder (Gene Wilder)  Actor
Carrie or Fisher (Carrie Fisher)  Actress
Palmer or Arnold  (Arnold Palmer)   Golf Pro
Patty or Duke (Patty Duke)  (Duke is already a very popular pet name.)
Nancy or Reagan  Former First Lady
Morley  (Morley Safer)   Reporter and Anchorman
Zsa Zsa (Zsa Zsa Gabor)  Actress
Harper or Lee (Harper Lee)  Writer, To Kill a Mockingbird
---
More Popular Pet Names
Here are some more predictions from our friends at Petco.  What are your predictions for popular dog names in 2017? 
Leave your ideas below the infographic, and we'll add them to our predictions.
More Pet Names For You
What are Your Predictions for Great Names in 2017?
Does This Article Deserve Your Thumbs Up?
We always appreciate your support and encouragement.  Your thumbs up means so much to us.  Please like this article.
If you find this page or any page on Small Dog Place Helpful, or Useful in anyway, I'd love it if you would click the small heart found on the bottom right of each page.
You can also share or bookmark this page -- just click on the: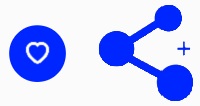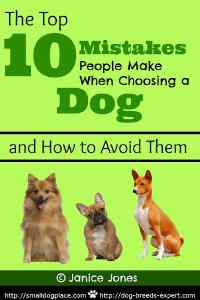 Free Monthly Newsletter
Sign Up for Our Free Newsletter and get our Free Gift to You.

my  E-book, The Top 10 Mistakes People Make When Choosing a Dog (and how to avoid them)